On May 16, after 26.5-hour on-site operation, the LNG carrier "Malvern" from the Gulf Cooperation Council (GCC) countries of the United Arab Emirates completed its loading and unloading at China National Offshore Oil Corporation (CNOOC) Guangdong Dapeng LNG Receiving Terminal. This cargo is the first LNG import in China settled in RMB, marking a substantial step forward in the exploration of cross-border RMB settlement transactions in the field of oil and gas trade in China.
This single cross-border RMB transaction was concluded between CNOOC and Total Energy in March at the Shanghai Oil and Gas Exchange. After gasification, the LNG will be delivered to power plants, city gas and other users through pipelines, providing a strong guarantee for the stable supply of natural gas in the Guangdong-Hong Kong-Macao Greater Bay Area.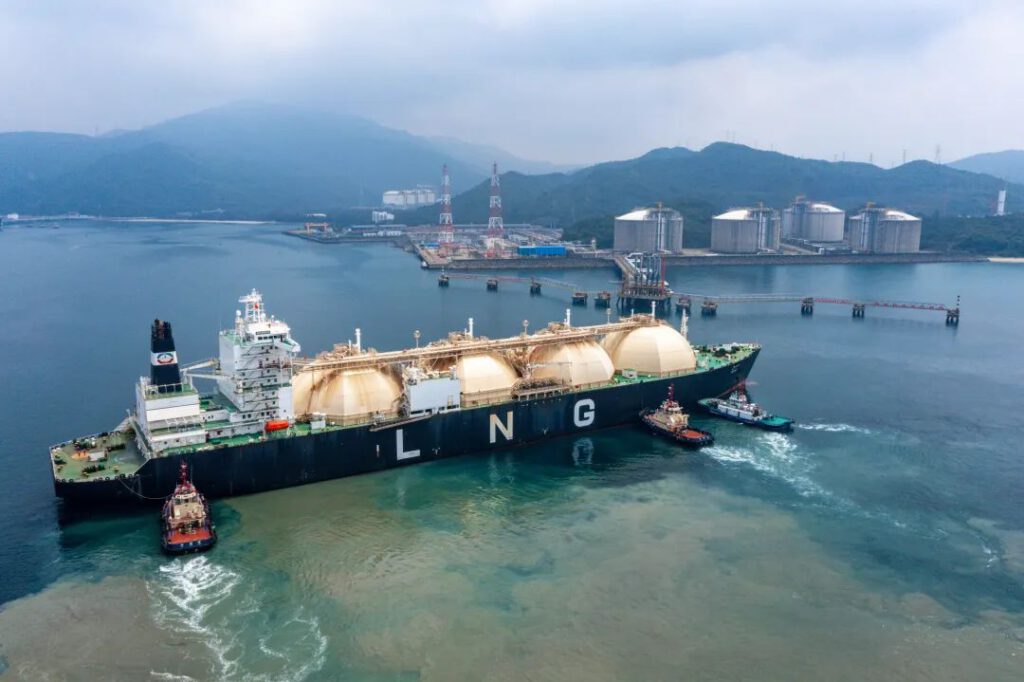 As early as on December 9, 2022, at the first China-Gulf Arab States Cooperation Council Summit, Chinese President Xi Jinping stated, "Make full use of the Shanghai Oil and Gas Trading Center platform to carry out RMB settlement of oil and gas trade." To help Shanghai carry out international oil and gas transactions and RMB pricing, and accelerate the construction of an internationalized, market-oriented, and professional energy trading platform, China's Bank of Communications and Shanghai Oil and Gas Trading Center have conducted in-depth discussions around the implementation plan of RMB settlement for oil and gas trade and formulated specific business models and financial service processes under the guidance and support of relevant regulatory authorities.
After CNOOC and Total Energy reached the first market-wide RMB cross-border procurement transaction of LNG in Shanghai Oil and Gas Trading Center, China's Bank of Communications refined the financial service scheme of RMB settlement of oil and gas trade, to realize that RMB funds can be paid according to the demand of both buyers and sellers during the process of LNG vessels' dispatch from overseas to entering domestic ports, subject to the regulatory requirements.
China has a strong influence on oil and gas demand, and enhancing the RMB settlement and valuation capacity in cross-border oil and gas trade will provide strong support for the orderly promotion of RMB internationalization. China's Bank of Communications will further deepen its cooperation with the Shanghai Oil and Gas Trading Center platform to provide more high-quality and convenient cross-border RMB financial services for the construction of a modern oil and gas trading ecosystem, as well as for the full circulation of international and domestic oil and gas resources.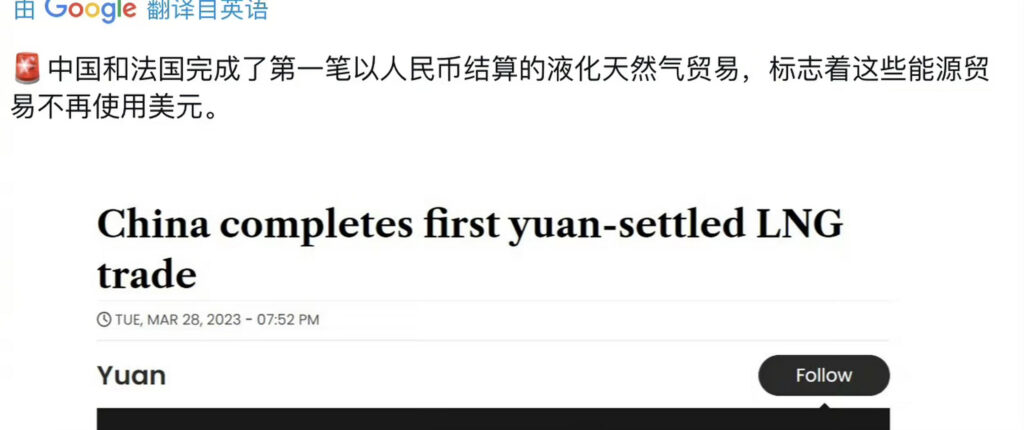 Previously, China had begun trading oil in RMB, and this is the first LNG supply transaction to be paid in RMB. According to experts, this could be the first step in changing the current dollar-dominated global financial system. At the same time, many countries have already started to reduce their reliance on the U.S. dollar in their economic transactions. This trend is likely to continue in the future.
Data from China's General Administration of Customs shows that in 2022, China will import more than 500 million tons of crude oil and 100 million tons of natural gas, of which, 63.44 million tons of LNG will be imported. With the increasing acceptance of RMB in the international market, the conditions for both sides of the oil and gas trade to try to adopt RMB settlement are becoming more and more mature.
Carrying out RMB settlement for international LNG trade is conducive to promoting the docking of international and domestic markets, as well as the efficient circulation of both domestic and foreign resources. According to Wang Xin, Manager of the Financial Department of CNOOC Gas & Electric Group, the promotion of international LNG procurement settlement in RMB is a useful practice of CNOOC to promote the development of globalization of energy trade and build a diversified ecology of LNG trading.
Currently, RMB is the fifth largest international reserve currency and the fifth largest payment currency, and ranks third in the weight of the International Monetary Fund (IMF) Special Drawing Rights (SDR) currency basket.
By the end of 2021, the People's Bank of China had signed bilateral local currency swap agreements with the central banks or monetary authorities of 40 countries and regions, with a total amount of over 4 trillion RMB and an effective amount of 3.54 trillion RMB.
(Sources: CNOOC, bankcomm, rfi, Economic Daily)