On June 14-15, the Forum on Global Human Rights Governance was held in Beijing, with poverty alleviation, development and human rights as hot topics of discussion.
As the youngest foreign recipient of the China Friendship Award, Erik Nilsson, a senior journalist with China Daily, has traveled to every province and region in mainland China since 2006, focusing on poverty alleviation, disaster relief and environmental protection.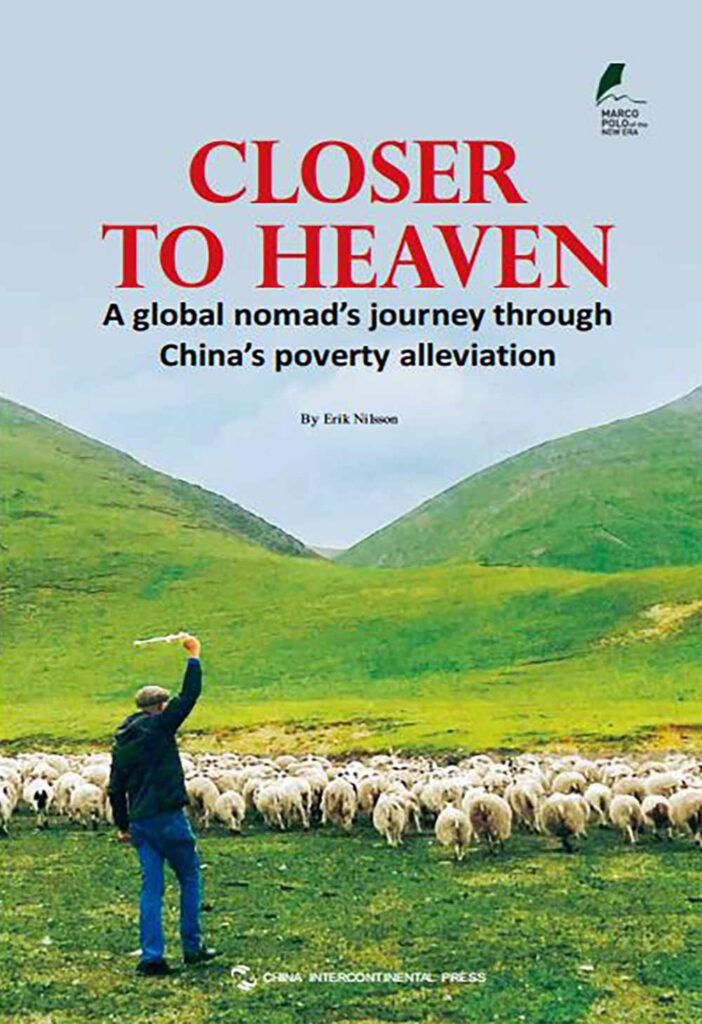 In his 2020 book, CLOSER TO HEAVEN: A Global Nomad's Journey Through China's Poverty Alleviation, he shares his years of experience and his personal experience of China's dramatic changes. He shares his observations on China's achievements in poverty alleviation and environmental protection, as well as his views on how to improve communication and understanding between China and abroad.
What attracted you to China 17 years ago?
I focused on Latin America, Africa and the Middle East during college, but I never considered Asia, but by chance, I came to China.
When the Wenchuan earthquake struck in 2008, I would have been in the epicenter if not for a schedule change. When I saw the heartwarming rescue and reconstruction efforts after the disaster, I truly believed in China from the bottom of my heart, so I decided to stay in China, and document some of the best stories of the century that happened here.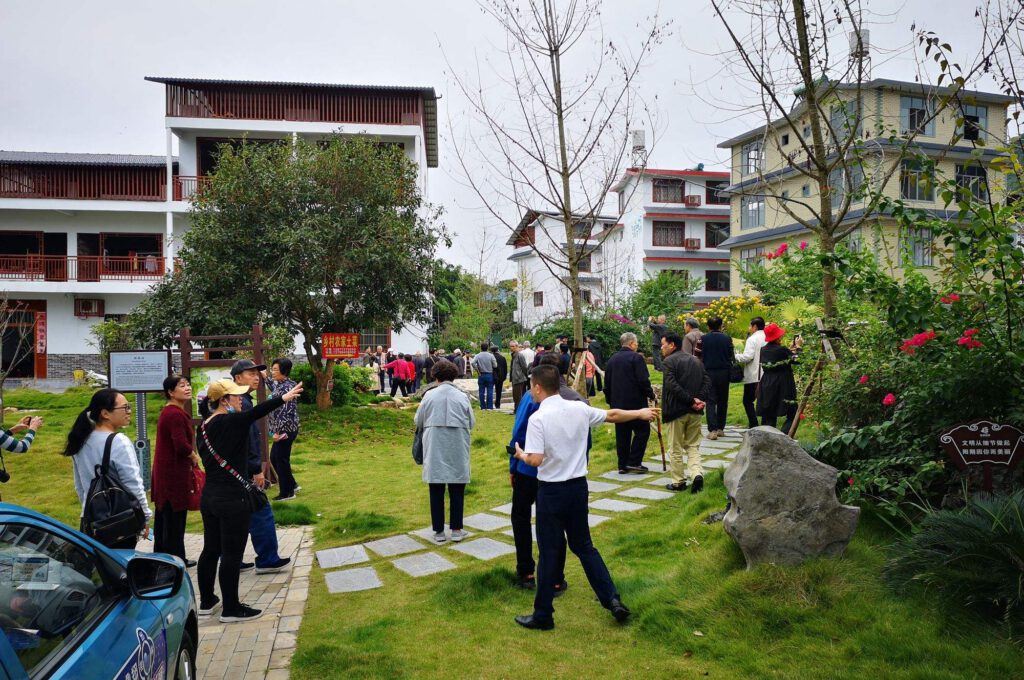 How did your mindset change as you went from being a bystander and a chronicler to a first-hand account of what happened in China?
I could not have imagined that I would be visiting hundreds of villages, counties and cities in China to explore the wonders of China's development.
My book and my personal experience are mainly a synthesis of my reporting on China's achievements in poverty alleviation and development from the front line during my time at China Daily. Personally, this is the realization of the Chinese dream, and the process of "realizing the dream" that the whole country as a collective and the people as individuals are experiencing together. This also makes me realize that the Chinese dream does not only belong to China, but also to the world.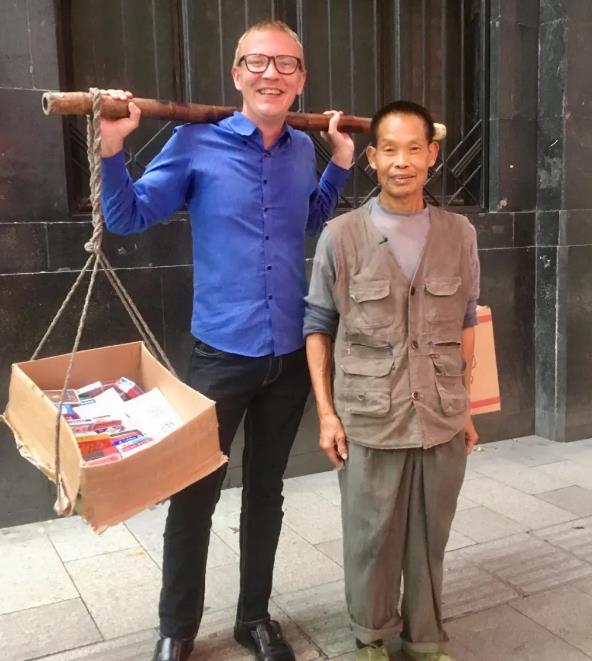 Although I am mainly engaged in not only documenting, but also making personal contributions to China's poverty alleviation work. I believe these are just one of the many miracles China is achieving, including post-disaster responses such as earthquakes, as I saw in the Wenchuan and Yushu earthquake zones and elsewhere; transportation infrastructure, especially the construction of high-speed rail in geographically complex areas such as Guizhou and Tibet, and the "Belt and Road" initiative, which continues to work miracles around the world; and especially the overall economic development that has continued for decades since the reform and opening up.
What have you learned about the Chinese people?
From the first day I came to China, I recognized the friendliness of the Chinese people. I didn't speak Chinese at the time, and when I encountered any difficulties, usually involving language issues, a stranger would always stop to help. Since then, I have come to admire many of the Chinese values that my own family shares, such as hard work, resilience and perseverance in the face of hardship, and the importance of education for their children. Therefore, I am glad that my own children are also attending school in China, not only to receive a good basic education, but also to learn these values.
What are the biggest challenges to strengthening communication and understanding between Chinese and foreigners?
The Western media tends to favor sensationalist reporting in order to attract readers' attention, which leads to many false and preconceived notions. I would say to foreigners coming to China, first of all, please forget any previous perceptions about China, because they are most likely wrong. Then when you come to China, it will be easier for you to discover the actual truth.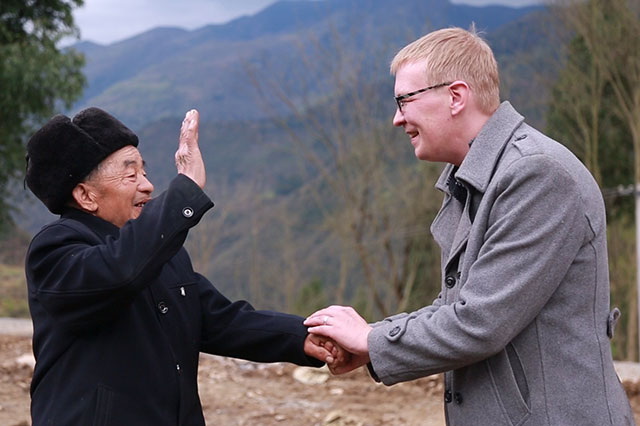 Another reason for foreign misconceptions about China may be due to the fact that China uses different social media and websites than most parts of the world. Most importantly, it is possible to deepen civil communication and understanding by learning the language of the other country.
Those foreigners who come to China and learn Chinese are more likely to enjoy their time there, have a more objective understanding of Chinese reality, and are often more willing to stay in China.
You have lived in Tibet and Qinghai in China, what is the current living condition of the local people?
The most memorable thing I have seen in Tibet and Qinghai is the improvement in the quality of life of the local people. In particular, working to alleviate poverty in these harsh environments, such as plateaus and deserts, is a very difficult and great achievement in itself.
I think it is important for everyone to remember that poverty alleviation is itself a guarantee of the most basic human rights, and that it provides the basis for the promotion of all other human rights. Poverty seriously increases people's vulnerability to any form of suffering, such as hunger, workplace accidents, unwanted pregnancies and illnesses. Anyone who is in poverty cannot escape these hardships.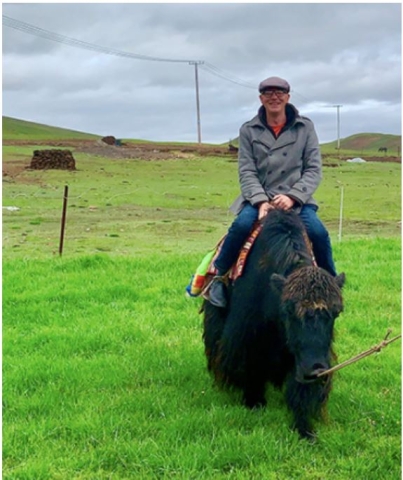 China's achievement in eradicating poverty across the board means reducing the suffering of the underclass and improving human rights in China on a scale, depth and speed unprecedented in human history, including those in the geographically complex western regions.
Many Western countries eradicated poverty years ago, that is, people earning less than $2 a day per capita in purchasing power parity (PPP) terms, and even the homeless man on the street in the United States earns more. I think that there are many people in the West who have largely forgotten long ago what a state of truly extreme poverty is. And now they don't want to acknowledge that the eradication of poverty is itself a guarantee of human rights.
How can you get more people to pay attention to and support land desertification?
China has demonstrated that achieving poverty alleviation and environmental protection is not as conflicting as they are often perceived to be, but can complement each other.
My book mentioned projects ranging from sheep herding to emu farming in the Alxa Banner region of Inner Mongolia and planting pokeweed trees to combat land desertification; the development of ecotourism industries in the countryside; the work of the Giant Panda Reserve, including the release of pandas into the wild after the Wenchuan earthquake; the use of oases to establish farms and forests in Qinghai; the preservation of Tibetan antelopes and my personal experience witnessing them in the wild; the sustainable development of the Darkhan Salt Lake; Managing the algae bloom in Lake Tai through industrial transformation; and how the town of Maotai maintains the water quality of its famous liquor through ecological conservation and mitigates the economic loss of wildlife to farmers and herdsmen, to name a few.
I was particularly impressed with my work in Qinghai because I started a volunteer poverty alleviation project there in 2011, initially focusing on installing solar panels for schools without electricity, and we took environmental considerations into account at the time.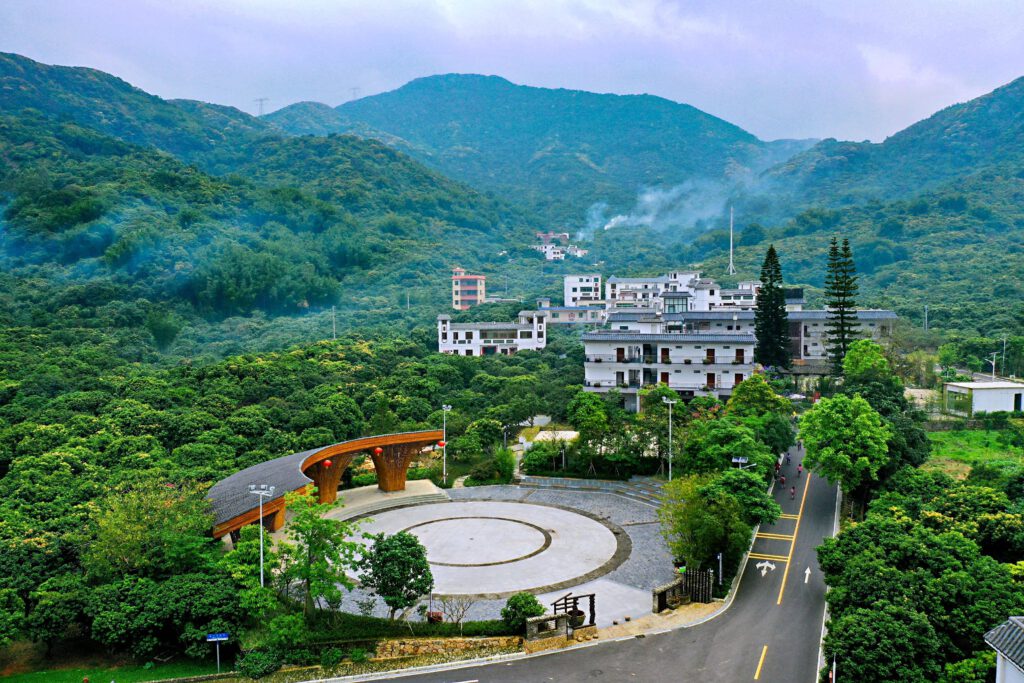 Qinghai has since gone from having insufficient electricity to setting world records in renewable energy generation. In June 2019, the province ran entirely on green energy for 360 hours, breaking records set by the province in 2017 and 2018. During this period, Qinghai even had spare capacity to transmit electricity to the central and eastern provinces. And in 2018 alone, Qinghai's grass cover increased by more than a quarter.
China's remarkable contribution to environmental protection provides a valuable opportunity to communicate with the international community and tell China's story.
China's awareness of the complexity of ecological conservation issues and the role it needs to play in the process of building a community of human destiny is reflected not only in its domestic policies and planning, but also in the commitments it has made in international arenas such as the UN Convention on Biological Diversity, such as the declaration of carbon neutrality by 2060. I believe that China's establishment of June 5th Environment Day reflects this intention as well.
(Source: Guancha, China Daily, China Culture, International Center for Journalists, Xinhua)