The Autonomous Parisian Transportation Administration (RATP), a state-owned public transport operator in Paris, is experimenting with a Chinese autonomous bus line in Val-de-Marne. The next tests will be organized in cohabitation with traditional buses before a commercial launch in autumn 2022. The goal of this innovation is to get more people on the move by reducing the interval between buses.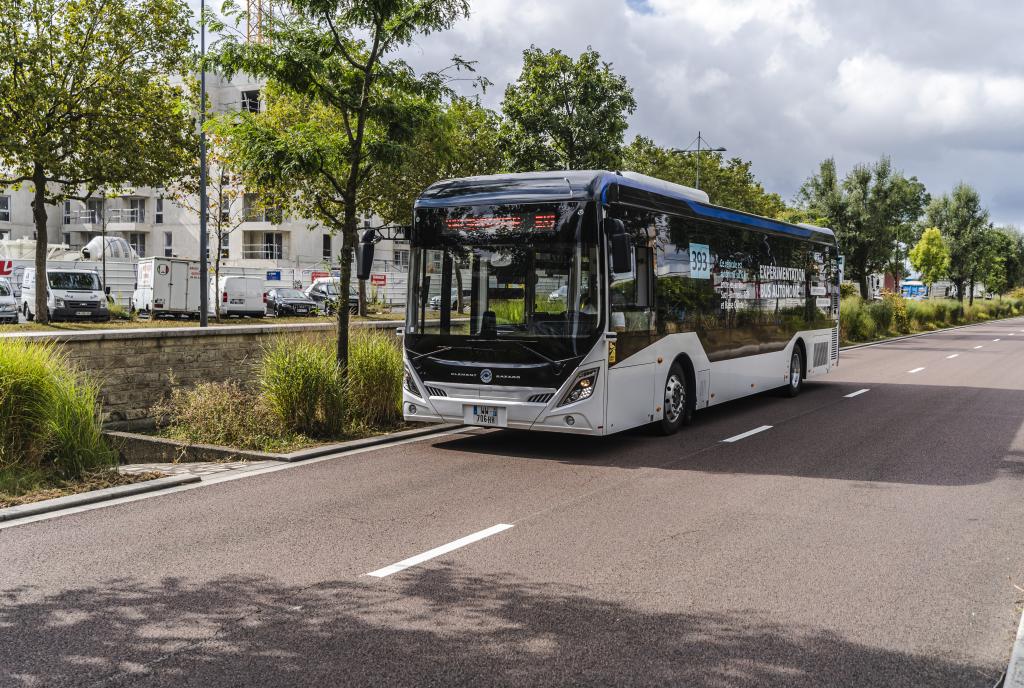 This autonomous bus, C12AI, is from China's CRRC, a Chinese state-owned and the world's largest publicly traded rolling stock manufacturer. The bus is 12 meters long, equipped with 5 sensors (2 lidars, 2 radars, 1 camera), and offers 18 seats. According to CRRC, RATP paid a special visit to its production base in March 2019. In November, RATP sent some engineers again and expressed its intentions for purchases. Before entering the French market, CRRC's autonomous driving buses have been working smoothly in Beijing, Shanghai, Wuxi, and Changsha, some major cities in China, with an accumulated mileage of 50,000km.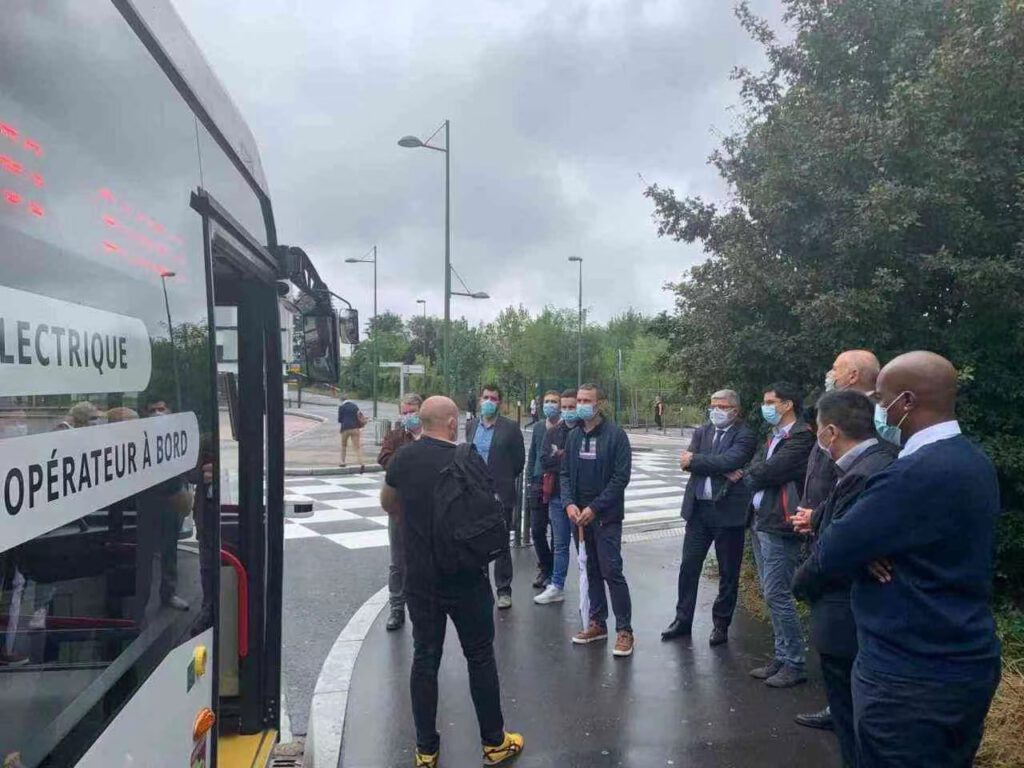 "We are the first French operator, and are among the first in the world, to experiment with an autonomous bus 12 meters long, 100% electric, on a classic bus line. Our know-how is now widely recognized with more than 15 experiments already carried out in France and abroad, and more than 100,000 passengers transported ", enthuses Catherine Guillouard, CEO of the RATP group. The Chinese bus C12AI is the first one to obtain an open road operation license in France, and the first Chinese autonomous bus to enter France.
The RATP will have to convince customers and reassure them about the safety of this type of autonomous vehicle traveling in the city since it's a brand new thing to the citizens. The permanent presence of a safety driver who can take control of the vehicle at any time could help.
"It was not necessarily the machine that was completely at fault, but I felt it was too close to the sidewalk," said Yann, a bus driver for 17 years. Therefore, he took control again to redirect the bus during the trail.
According to CRRC, its main businesses include all types of electrical equipment and parts. To improve its technological innovation system, and constantly upgrade its technological innovation capabilities, it massively invests in R&D, which consumed EUR 1.408 billion in 2015.
CRRC's products are already widely used in China, its goal is to promote its products worldwide. France is not the only European country that started trials with CRRC's products, in 2019, Hungary already developed and launched a 12-meter electric bus T6 with CRRC. The T6 used in Hungary adopts a stainless steel body structure, helping it to be highly resistant to corrosion and extreme weather. In addition, the vehicle is equipped with an anti-slip device to ensure the smooth and safe operation of the vehicle.
Besides buses, CRRC also successfully exported its autonomous train. In 2018, CRRC's railless train ran on the world's first Autonomous Rail Rapid Transit (ART) A1 line in Zhuzhou, a city of central China's Hunan province. The ART system is a multi-carriage, electricity-powered unit equipped with sensors that can read the dimensions of a road, enabling it to automatically plan the route instead of following conventional rail tracks. In 2019, the same train began the first overseas trail run in Qatar. The trail was designed to challenge local extreme-hot conditions in the capital of Doha, and was carried out on a 7 kilometer-long route. Qatar expects that this ART train can be used during the 2022 FIFA World Cup to realize faster and more efficient urban transportation.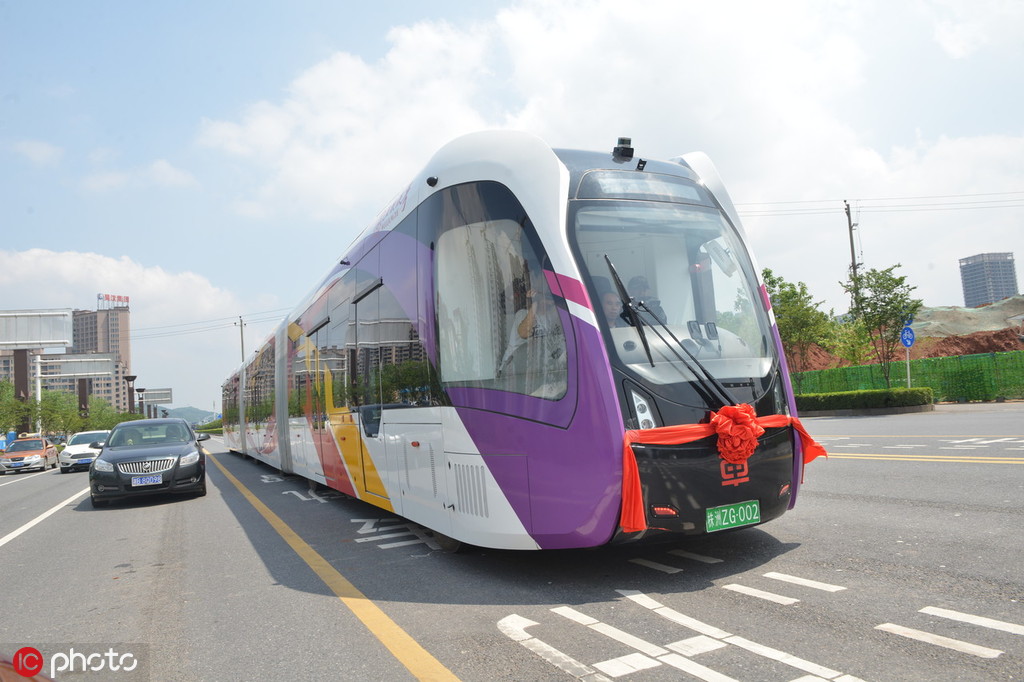 Though the C12AI tested in France hasn't been listed and presented with more details on CRRC's official website, CRRC reveals its future targets in the transportation system. In terms of intelligent driving of commercial vehicles, CRRC aims to achieve mass application by the end of China's 13th Five-Year Plan, and realize L4 automatic driving by 2025. Plus, CRRC aims to achieve multi-function, multi-unit converter control and vehicle control integration; it will create a power transmission unit with in-depth E&M coupling to make the maximum mechanical transmission efficiency greater than 95%; it will improve energy storage system to reach 170 watt-hours per kilogram; it will also promote the Chinese core technology by launching wide bandgap semiconductor products.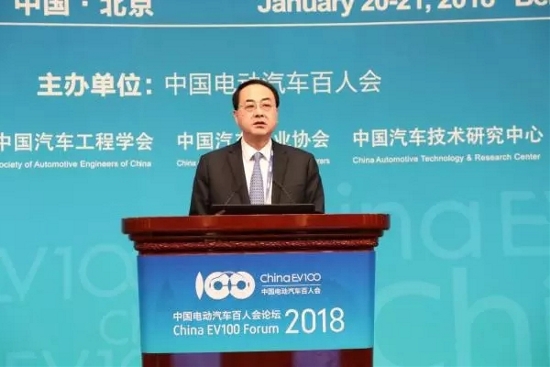 "Through the above measures, CRRC will from an industrial scale of selling 300,000 vehicles, one million electric drive systems and 20 GWh energy-storage assembly by 2025, making CRRC a leader in new energy vehicle industry in China and even in the world," said Sun Yongcai, general manager of CRRC and president of CRRC, on China EV100 Forum in 2018.
(Source: CRRC, China Daily, électricité du train moyen, RATP, okkfehervar.hu)