At 17:42 on April 26, Chinese mountaineer Dong Hongjuan successfully summited 8,027 meters above sea level on Mount Shishapangma, and in the evening of April 30, the international mountaineering summit certification website 8000ers.com officially recognized Dong Hongjuan as the first woman in the world to summit all 14 peaks at 8,000 meters above sea level.

Although there is no official organization or institution to certify or count summits, 8000ers.com, a statistical website run by mountaineers, is dedicated to collecting summit information on 14 8000-meter peaks, and its summit certification is widely recognized as authoritative in the international mountaineering community.
The world's 14 independent peaks above 8,000 meters are located in the Himalayas and the Karakoram Mountains and the international mountaineering community considers it an achievement to summit all these peaks.
Shishapangma was the last stop in Dong Hongjuan's plan to climb the 14 8000-meter peaks. The 42-year-old Dong Hongjuan has summited Everest in 2013, Cho Oyu and Gasherbrum II in 2014, K2, Nanga Parbat and Gasherbrum I in 2017, Kangchenjunga, Lhotse and Broad Peak in 2018, Annapurna I in 2021 and Makalu, Dhaulagiri, and Manaslu in 2022.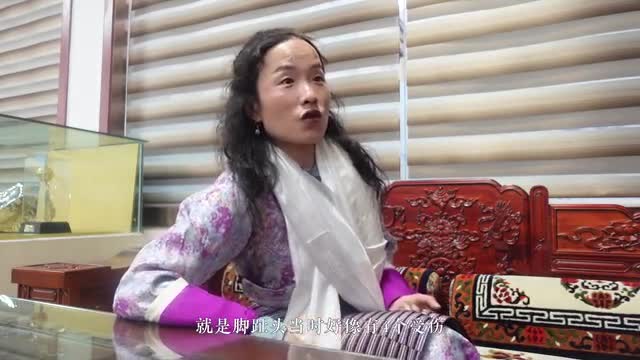 Shishapangma Peak, is located in Nyalam County, Shigatse Prefecture, Tibet Autonomous Region, China. It is the 14th highest peak in the world with an elevation of 8,027 meters above sea level, and it is the only 8,000-meter peak that is entirely within Chinese territory.
This is Dong Hongjuan's second challenge on Shishapangma. She had already climbed this peak in 2018 but then realized that she had summited the central peak, while the real summit certified by 8000ers.com is the East Peak at 8,027 meters.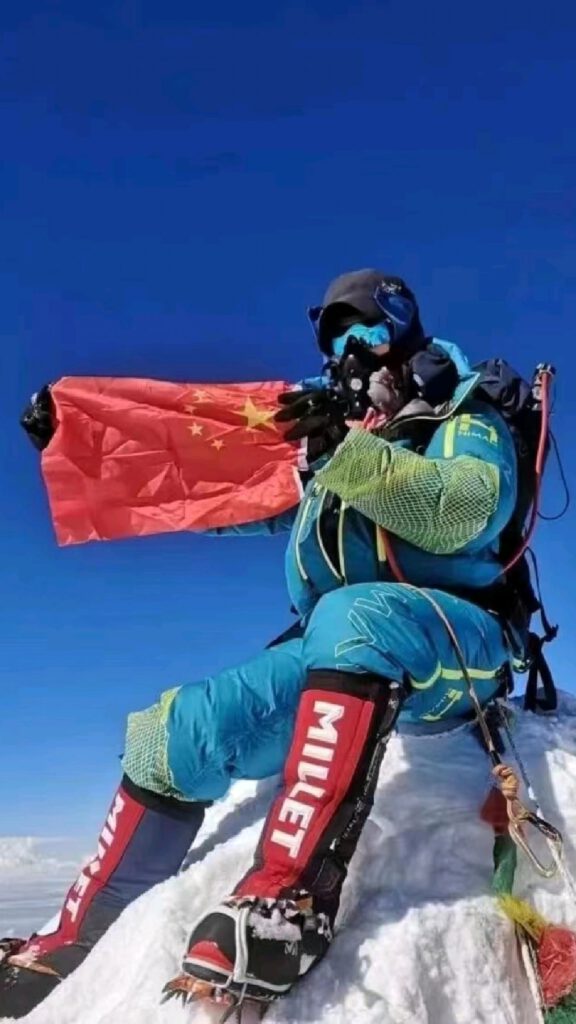 According to 8000ers.com, some peaks have secondary peaks that are close in elevation to the main peak, and some mountaineers may mistake ascending the secondary peak for summiting the main peak. As a result, many mountaineers' summit certifications are in dispute. To accurately reach the highest point of all peaks, Dong Hongjuan repeatedly climbed Manaslu, Broad Peak, Annapurna I, Dhaulagiri I, and Shishapangma.
During her first climb of Annapurna I in 2015, the 11-member team including her ran out of oxygen, food, and water and spent the night at an altitude of more than 7,000 meters, resulting in a month-long frostbite for her. "I was still optimistic at that time, thinking that even if I was disabled, I had finished climbing the hardest mountain," Said Dong.
"I never felt like I was conquering the mountain; instead, I felt like the mountain was accepting me. Being a mountaineer is so small that every change in weather can take my life," said Dong.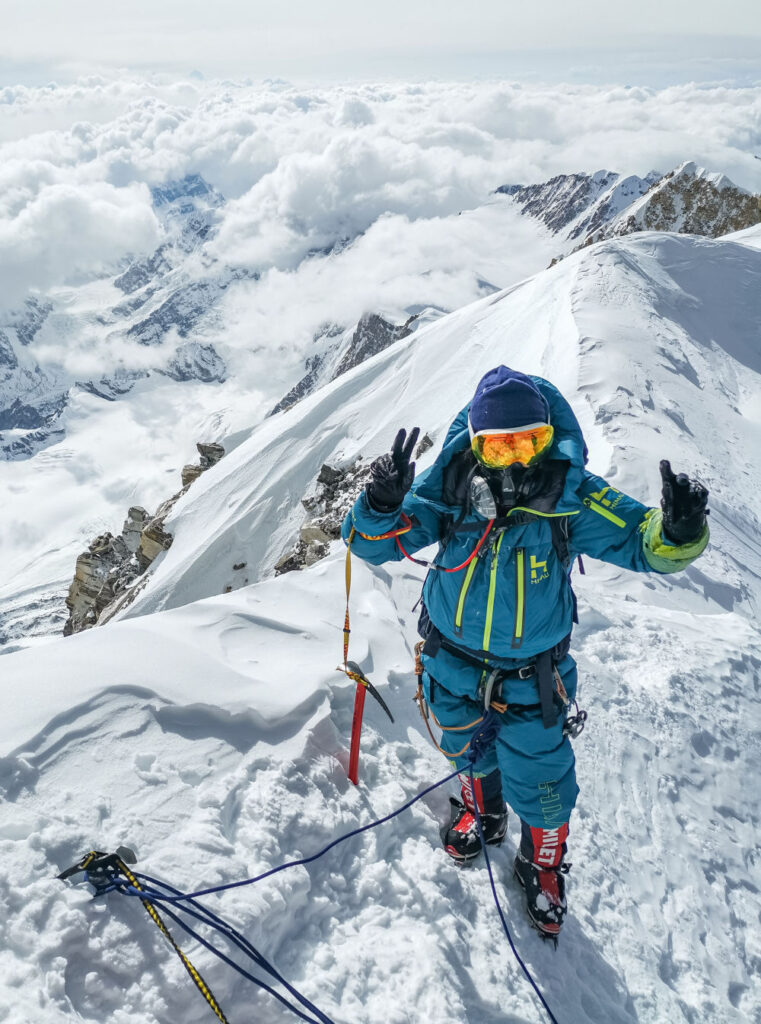 In 2012, when Dong Hongjuan was climbing Manaslu Peak, fellow Chinese folk mountaineer Yang Chunfeng told her that whether a country is strong or not also depends to a certain extent on the strength of women.
"I was quite shocked." Dong said, "Especially when I knew there was this list (of 8000-meter climbers), I wished there would be the name of a Chinese woman on it."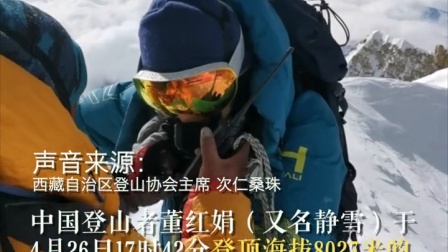 High altitude climbing requires systematic physical training. Dong Hongjuan insisted on exercising six times a week for ten years, running, climbing, and swimming without interruption.
Last year, after summiting Manaslu Peak again, Dong Hongjuan received a response from 8000ers.com that there were two more mountain ascents that failed to be certified. She cried for three days in a local hotel, a sense of powerlessness haunting her. Eventually, she accepted herself. She packed her bags and went to take Dhaulagiri I down for a second time, which was recognized by 8000ers.com.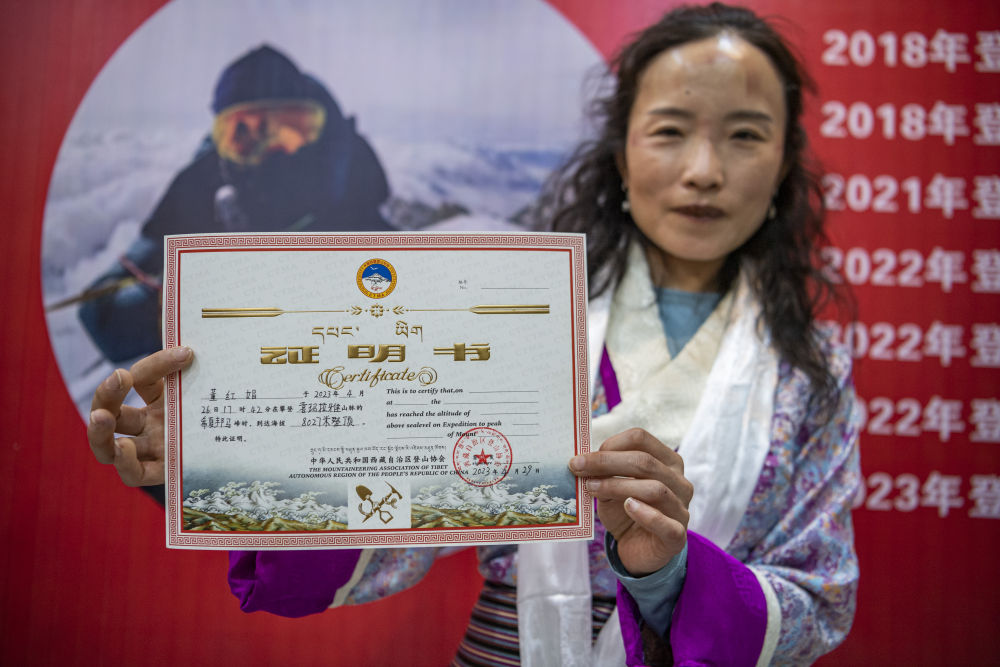 "Let me know where the top is and I'll climb it, and if I climb it wrong I'll re-climb it. I just want to be an honest climber." This honesty has always accompanied Dong Hongjuan's climbing feats.
Plus, Dong Hongjuan has always kept a low profile in the climbing world, hardly ever giving interviews to the media. But this time at the top of Shishapangma, she said emotionally to the camera, "This honor belongs to our motherland. China, I love you!"
"I just wanted to do something for my country with my ability," said her.
Nyima Tsering, director of the Tibet Autonomous Region Sports Bureau said that Dong Hongjuan's tenacity and persistence are the best interpretation of the spirit of mountaineering and represent the strength of Chinese women.
(Source: 8000ers, Xinhuanet)