Starting from 7 February, the European Union began considering a proposal to ban the widespread use of potentially harmful substances known as "permanent chemicals", Per- and polyfluoroalkyl substances (PFAS), which could have a significant impact on the supply chain of several industries, including semiconductors.
PFAS have long been popular with manufacturers credit to their highly stable chemical structure and unique chemical properties, which make them both water and oil-repellent. However, studies in recent decades have found a tight association between PFAS and health risks such as cancer, hormone dysfunction, weakened immune systems, and environmental damage.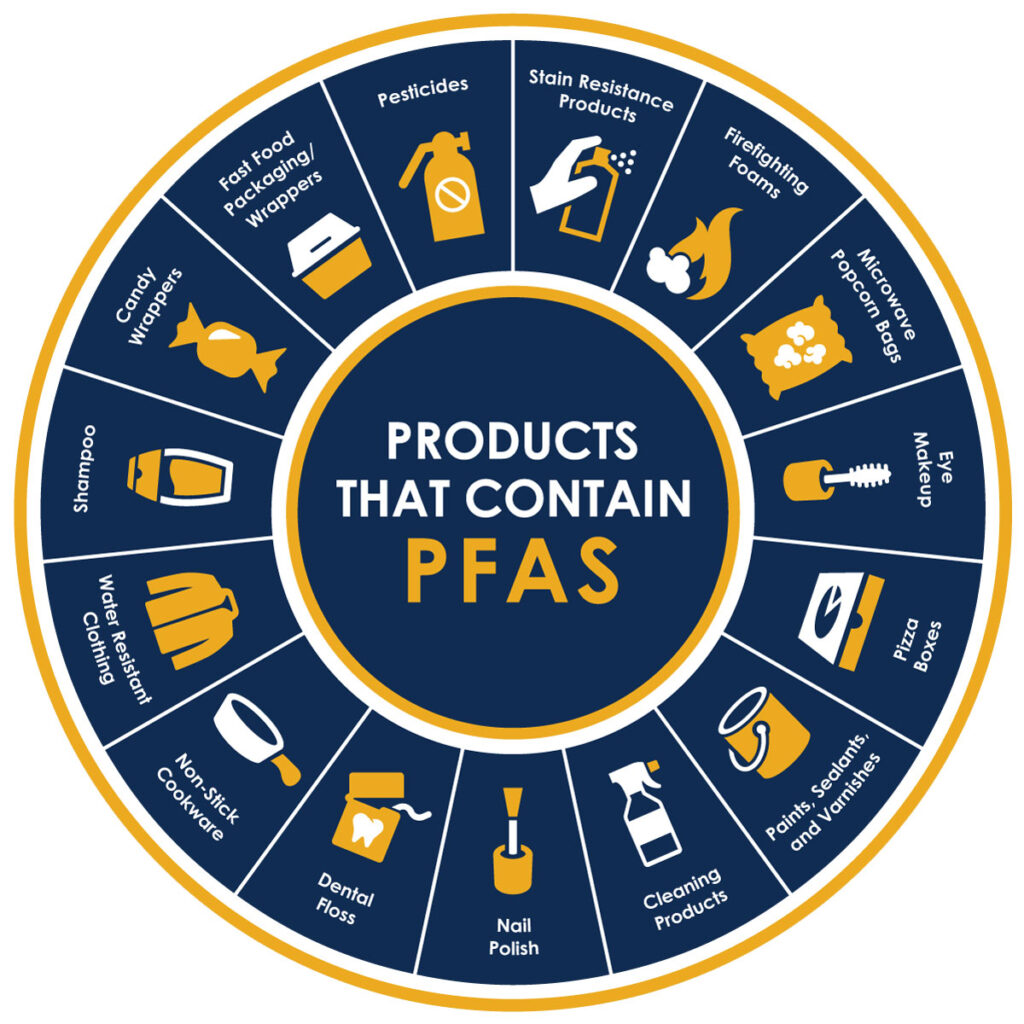 Five European countries, Germany, the Netherlands, Denmark, Sweden, and Norway, proposed that the EU should phase out tens of thousands of PFAS through a complete ban or a ban with specific exemptions based on the availability of alternatives. The proposal predicts that the electronics industry's use of PFAS will grow at an annual rate of 10 percent, driven largely by soaring demand for chips. In a joint statement, they said that if the proposal is adopted, it will be one of the largest bans on chemicals ever imposed in Europe, which will come into effect as early as 2026.
According to the draft proposal, once the ban comes into effect, companies will have a transition period to introduce alternatives, depending on the importance of the industry and the availability of alternatives. Some industries, such as medical device parts, will be allowed a transition period of up to 12 years, while other general industries will have to adjust within 18 months. Studies have shown that water repellents for textiles are the easiest to find alternatives, for example, paraffin wax, but there are currently no alternatives for some medical devices, such as pacemakers.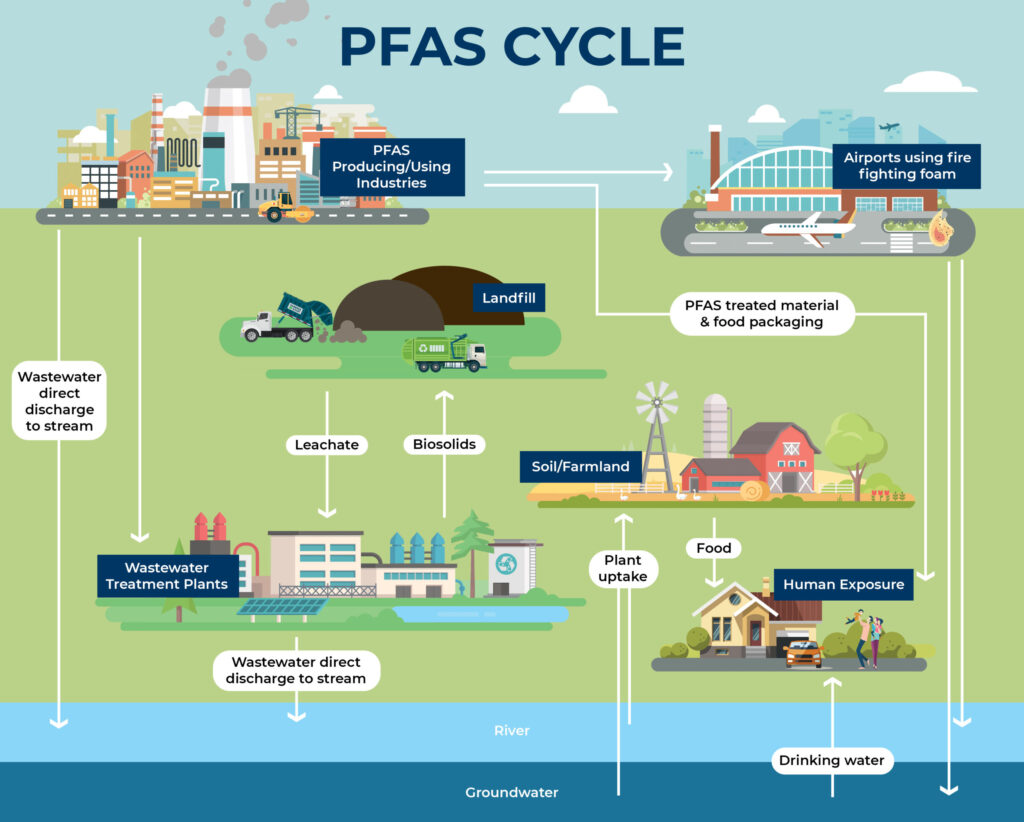 Currently, several manufacturers and corporate users of PFAS have formed a lobby group, FPP4EU, under the European Chemical Industry Council (CEFIC), including BASF, 3M, Bayer, Solvay Group, Merck, and 14 other companies. They said the ban would have a huge impact on many products in everyday use and that the group would make recommendations in a public consultation on which areas were in urgent need of exemptions.
Richard Luit, Senior Policy Advisor at the National Institute for Public Health and the Environment (RIVM) in the Netherlands, believes that if no action is taken, it can be estimated that the social costs will far outweigh the costs. According to the proposal, the total annual health cost of PFAS exposure in Europe is estimated to be as high as 52 billion to 84 billion euros.
Yet some of the most critical PFASs are already in short supply as chipmakers expand production capacity. According to semiconductor industry executives, the price of Perfluoroalkoxy alkanes, one of the most critical PFAS derivatives used in chip manufacturing, has soared 70 to 80 percent in the past two years due to shortages caused by high demand. Prices are expected to rise a further 20 percent this year, despite the low chip prices.
Industry executives warned that a broad ban could have serious consequences for many industries. Chemours, a supplier of high-end fluoropolymers, stressed that the chemicals are "absolutely critical" to semiconductor manufacturing and many other industries.
Denise Dignam, Chemours' president of Advanced Performance Materials, said the lack of these materials would lead to very serious global disruptions that would affect the semiconductor manufacturing process. Regulators must consider the entire supply chain when imposing bans, as chips are essential to everything from cars to cell phones. Iwaki, a leading global manufacturer of chemical handling pumps, said restrictions at the European level could lead to more disruptions and possibly higher prices due to supply shortages and rising costs.
In 2022, Intel, TSMC, Samsung, and other leading foundry manufacturers announced that they would build foundries in Europe. SEMI expects to invest more than 500 billion dollars in 84 large-scale chip manufacturing plants between 2021 and 2023. Intel plans to invest more than 33 billion euros in Europe to promote the development of local chip manufacturing. Samsung held a technology forum for its partners and customers, sharing its willingness to strengthen the automotive semiconductor business. The industry believes that, because of the European local assembly of a large number of vehicles and components companies, if Samsung wants to strengthen its automotive chip foundry business, it is necessary to establish a new factory in Europe. It is reported that TSMC hopes to manufacture 16 to 28 nanometer process chips in Germany, which includes the ability to provide Germany and Europe with much-needed automotive chips.
The EU's stricter regulation of chemicals at a critical time in the chip supply chain's layout has created great uncertainty for the future of the chip supply chain, and parts of the semiconductor industry and its supply chain are considering a transition period of up to 12 years, depending on further information from the industry.
(Source: experience arcgis, riversideCA, Health and Environment Alliance, specchemonline.com)