Yuan Longping, the worldwide renowned Chinese agriculturalist who devoted all his life to developing the first hybrid rice strains, passed away due to organ failure in Xiangya Hospital of Central South University at 13:07 BJT on Saturday at the age of 91.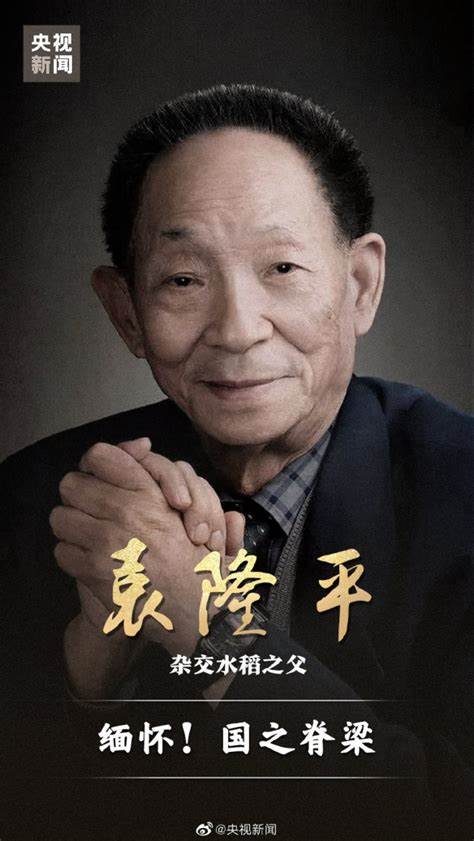 His health condition rapidly worsened after he passed out on 10 March at the Sanya Hybrid Rice Research Base in China's southernmost province of Hainan, but he still passionately conducted scientific research at the base after.
"As long as my life is going on, I will never stop pursuing and dreaming for the super-hybrid of rice."
Credit to his scientific research and practice over decades of years, today's China is capable of independently feeding nearly 20% of the world's population with less than 9% of the world's total land.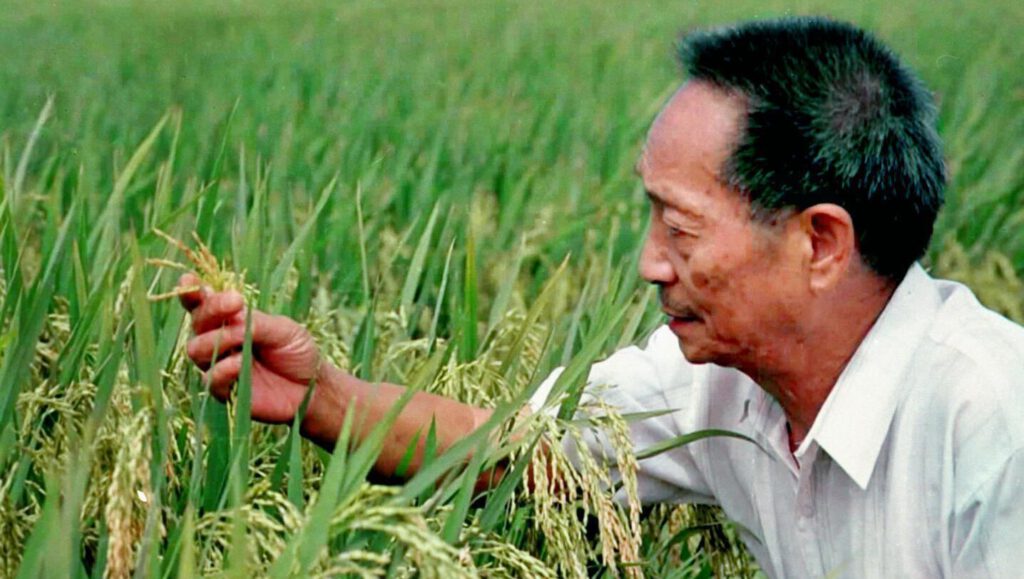 Due to post-war reconstruction and development, China has lost 20% of its arable land to urbanization and industrialization, and currently has only around 10% to 15% of its arable land, compared to 1% in Saudi Arabia, 20% in the US, 32% in France, and 50% in India. Plus, according to the World Food Programme, China is one of the most disaster-prone countries in the world. More than 186 million people are exposed to the impacts of droughts and floods, which are estimated to reduce the country's potential grain output by 20 million tons per year.
The mismatch between agricultural supply and demand was very severe in China, lacking nutrition and enduring hunger were tough memories for many generations. Yuan taught Russian in the countryside at a young age. In 1956, in response to the national "scientific development plan", he started agronomy experiments with his students. He witnessed and experienced the devastation caused by a national famine with massive crop failures from 1959 to 1961 in China. "Something as small as a grain can save a country, while it can also make a country fall," said him once during an interview with CGTN.
For him, planting is similar to teaching since both require helping a fragile and young life to grow up safely and strongly. Being a teacher can only take care of limited numbers of lives but being an agriculturalist can save countless people.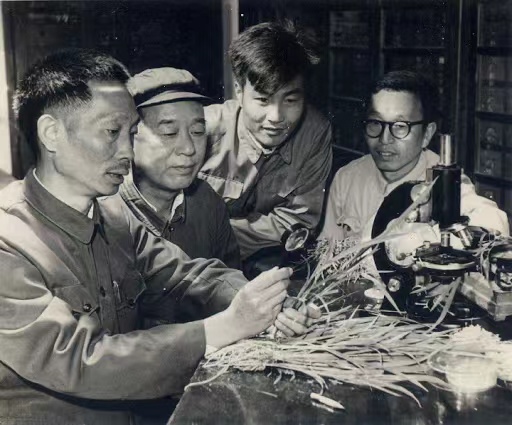 In the beginning, he completely relied on his own experience – born and grew up in a farmer's family, and he discovered that some hybrid combinations in rice have advantages, and believed that this is an important way to increase rice yield.
In 1964, after years of searching, he eventually found a natural hybrid rice plant that had obvious advantages over others so he began to study the features of this particular type.
In 1966, he published the paper "Male Sterility in Rice", which opened the research on hybrid rice in China.
In 1973, his team successfully cultivated a type of hybrid rice species which had great advantages, yielding 20% more per unit than that of common rice species.
In 1974, his team developed a set of technologies for producing long-grained non-glutinous rice, putting China in the lead worldwide in rice production. Since then, he was dubbed the "Father of Hybrid Rice".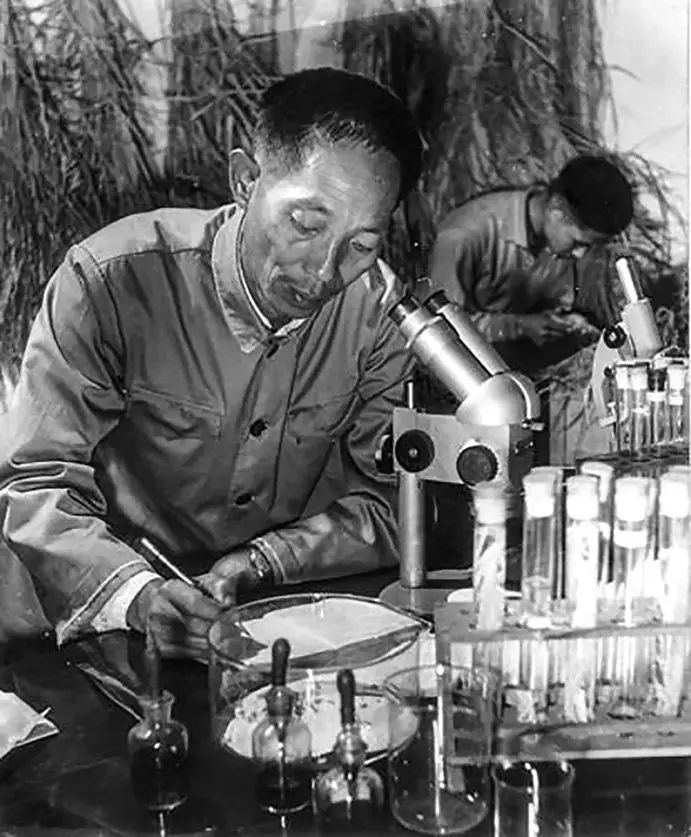 In 1979, their technique for hybrid rice was introduced into the US.
In 1981, Europe, America, and Japan were all carrying out relevant research, but only China had applied it to large-scale production.
In 1996, China's Ministry of Agriculture and Rural Affairs formally established a super rice breeding program. The 700 kg/mu target for the first phase was achieved in 2000. Then came the "triple jumps" of 800 kg/mu in 2004, 900 kg/mu in 2011, and 1,000 kg/mu in 2014.
In July 2020, the average yield per mu of the third-generation hybrid rice grown by Yuan Longping's team in double-cropping rice exceeded 1,500 kg, reaching 1530.76 kg.
According to the World Food Programme, China has met its Millennium Development Goal of halving the number of hungry people by 2015 and reduced the global hunger rate by ⅔. At present, around half of China's total rice fields grow hybrid rice species based on his research, yielding 60% of the rice production in China. China's total rice production rose from 5.69 billion tons in 1950 to 19.47 billion tons in 2020, around 300 billion kilograms more have been produced over the last two decades of years. The annual yield is enough to feed 60 million people.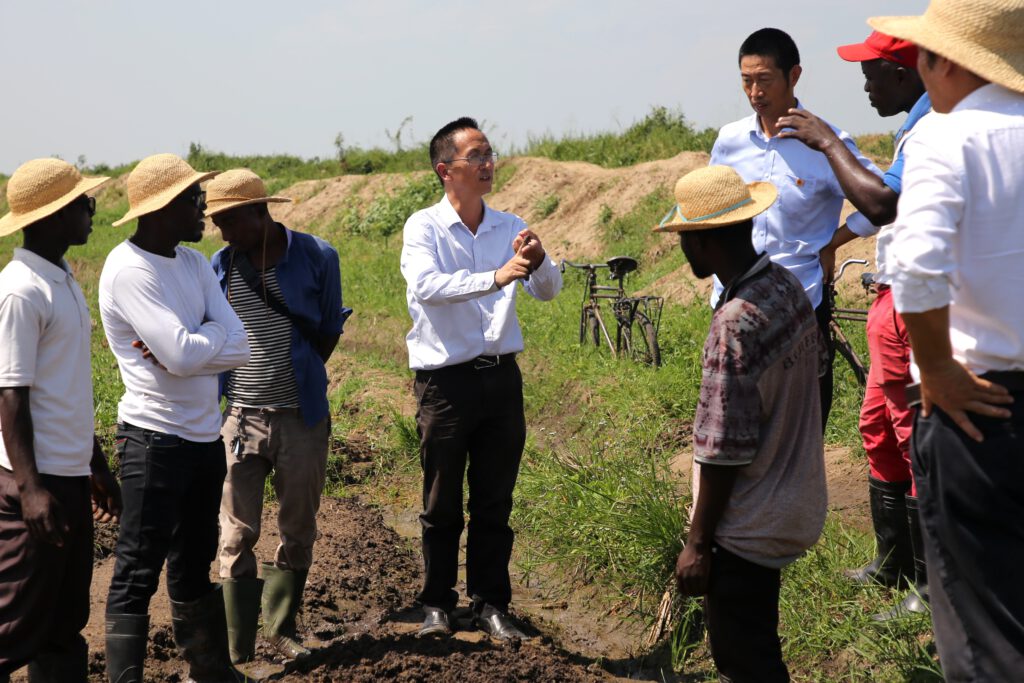 Based on its domestic success, China leads South-South cooperation, training young African researchers in agricultural science to defeat the hunger in Africa. Yuan's high-yield hybrid rice strain is grown on a large scale in Africa as well. In Kenya, Angola, Sierra Leone, Zambia, Zimbabwe and many other countries struggling with hunger like China experienced before, hybrid rice has been planted to help local farmers improve the production and income. In Madagascar, yields have tripled in this African country after growing the grain for 13 years. Though Madagascar has a 400-year history of growing rice, yields were less than 2.5 tons per hectare in the past, but now they can reach 7.5 tons per hectare. Currently, Madagascar has the largest planting area and the highest yield of Yuan's hybrid rice in Africa and becomes the only African country to realize the development of the complete industrial chain of hybrid rice breeding, seed production, planting, processing, and trading.
"My life goal is to help all people stay away from hunger."
"Hybrid rice technology not only belongs to China but also to the whole world."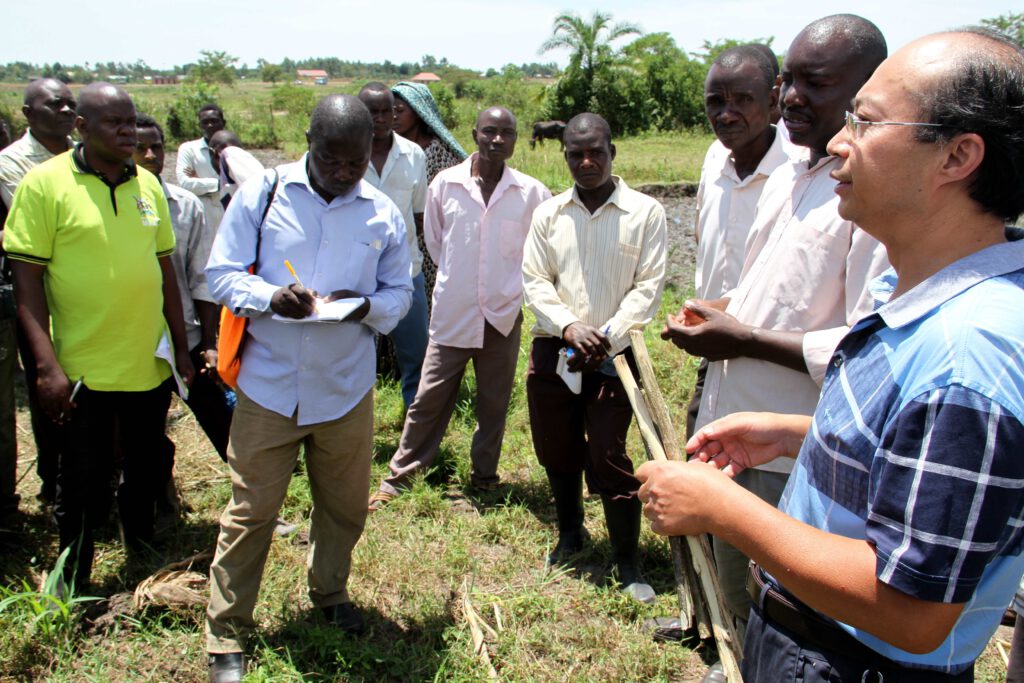 As Yuan wishes, his hybrid rice technology is widely applied and shared in many parts of the world, and China is also making great efforts to help the world achieve the "Zero Hunger" goal in the future.
(Source: the New York Times, Global Times, CGTN, Xinhua Net)