Olaf Scholz officially succeeded Angela Merkel as the new Chancellor of Germany on 8 December. He has extensive experience in politics, having served as deputy chancellor and finance minister in Merkel's government. Scholz is also known as the "male version of Angela Merkel" because of his penchant for doing Merkel's diamond gestures and his pragmatic and steady style.
New government, similarly pragmatic approach to China?
On 15 December, Scholz delivered his first government report in the Bundestag. In this report, he called for a pragmatic approach to China.
This change of government, bringing the first time in the history of the German federal government that is ushered in a three-party coalition, especially the Greens, which emphasizes "value-guided" foreign policy.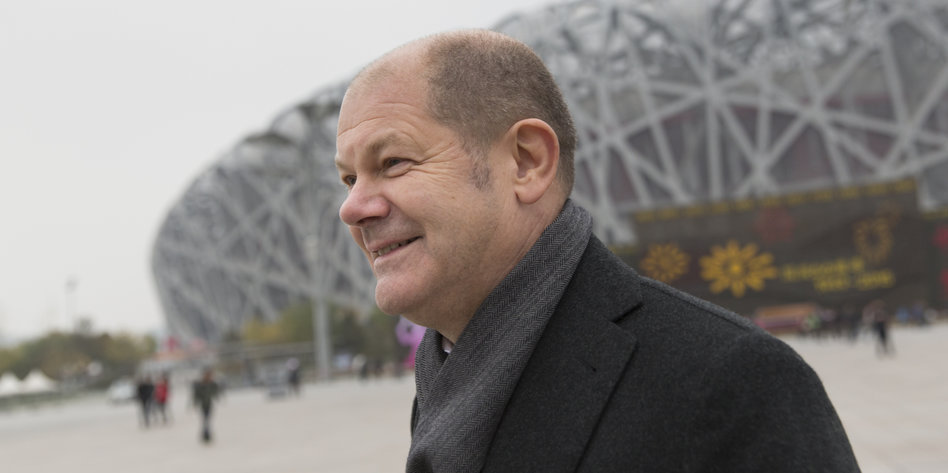 Before Scholz's report, many media sources guessed that the new government is likely to adjust relations with China, compared with the Merkel period. However, Scholz's policy statement on China seems to follow the general line of Merkel's time.
When talking about the new German government's China policy in his speech, Scholz called for a pragmatic approach and that "our China policy must be in line with the realities".
He stressed that China is an important economic partner for Germany. Germany is willing to cooperate with China in areas that affect all of humanity, such as climate change, the COVID-19 epidemic, and arms control.
While Scholz mentioned that the new government would not turn a blind eye to China's so-called "human rights violations" by some western forces, he also stressed that these voices "do not change the fact that a country of China's size and long history occupies an important place in the coordination of international power."
"The pragmatic nature of Sino-German relations transcends the real needs of partisan politics, and Sino-German economic cooperation has reached a rather high level, which cannot be changed no matter which party is in power," commented Tian Dewen, deputy director of the Institute of European Studies of the Chinese Academy of Social Sciences.
Does Coalition rule lead to greater variables?
The three parties in the new German government have different demands, and on some issues, there are even opposite policy ideas. The new German government will consume more time and energy internally in the future and may be weaker. In other words, Scholz needs to seek a balance between the different demands of the three parties.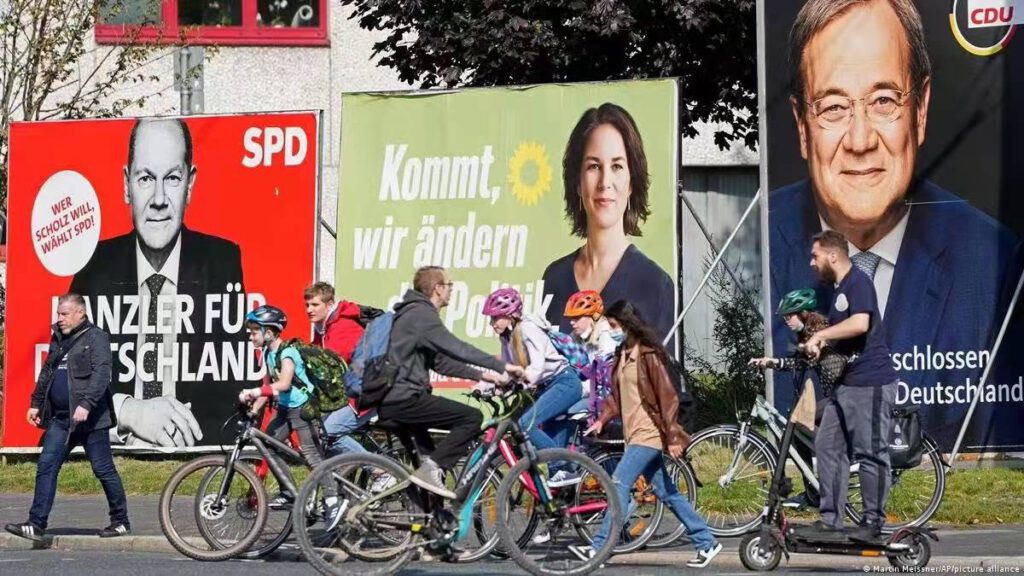 Among them, in terms of China policy, the Social Democratic Party of Germany (SPD) is relatively friendly and moderate, while the Free Democratic Party (FDP) and the Greens put more emphasis on "value-guided" foreign policy and have repeatedly speculated on China issues, which may bring more variables to Sino-German relations.
In the new cabinet, the new German foreign minister from the Greens, Annalena Baerbock, has repeatedly made tough statements against China. Earlier this month, as foreign minister-designate, she bluntly said in an interview with German media that Germany faces "systematic competition" from China. In response, a spokesman for the Chinese Embassy in Germany said that China attaches importance to the all-around strategic partnership between China and Germany, and hopes that individual German politicians will take an objective and comprehensive view of China and Sino-German relations and effectively respect China's core interests and major concerns.
Plus, the first time as German foreign minister at the G7 Foreign Ministers Meeting, she said that China is a partner in all global issues, but also a competitor and institutional opponent.
Response from China side
The SPD is a center-left party whose core demand is social justice. The Greens are a left-wing party with a focus on environmental issues. The FDP is a center-right party whose main focus is on economic and industrial development.
In the current three-party coalition in power, each party has the drive to promote cooperation with China: the Greens are concerned about issues such as climate change, which requires cooperation with China; the FDP represents business interests, and it will not be willing to do ideological confrontation against China in the long run: the SPD concerns rights to people and China has continuously made efforts to improve the living conditions of people and to protect the right to education, the right to life, etc. Therefore, China's achievements in social change may inspire the German government to take relative measures.
Regarding the new German government's policy towards China, the Chinese side has also expressed its position several times.
On 24 November 24, the three German parties jointly held a press conference to announce the successful completion of the three parties' cabinet formation negotiations and the official announcement of a joint governing agreement. The China-related content of this agreement includes Taiwan, Xinjiang, and Hong Kong-related issues.
China's Foreign Ministry spokesman Zhao Lijian responded that China attaches importance to the all-around strategic partnership between China and Germany, and believes that the development of good bilateral relations is in the common interest of the two countries and peoples, and is also conducive to promoting Sino-European exchanges and cooperation. China hopes the new German government will continue its pragmatic policy towards China, move in the same direction as the Chinese side, develop bilateral relations based on mutual respect, equality and mutual benefit, and devote its energy to promoting Sino-German pragmatic cooperation in various fields.
Next year is the 50th anniversary of the establishment of diplomatic relations between Germany and China. If the new German government continues a similar approach as Merkel did, not only will the cooperation in all aspects between Germany and China go smoother, but also will the EU have deeper and closer cooperation with China as well, which can strengthen the economic development and political voices of the Eurasia zone.
(Source: Reuters, DW, CGTN)