On May 23, according to China Securities Journal, Huawei confirmed that Wang Chenglu, the head of HarmonyOS, is no longer working at Huawei.
Sources said that the next Wang Chenglu will join the open source HarmonyOS IoT operating system company Shenzhen Kaihong Digital Industry Development Co., Ltd.
Wang Chenglu graduated from the Harbin Institute of Technology with a doctorate in engineering. He joined Huawei in 1998 and served as President of Core Network Product Line, President of Central Software Institute, and President of Consumer BG Software Department. Wang witnessed Huawei's development from switchboards to IT, communications, consumer electronics, and other fields.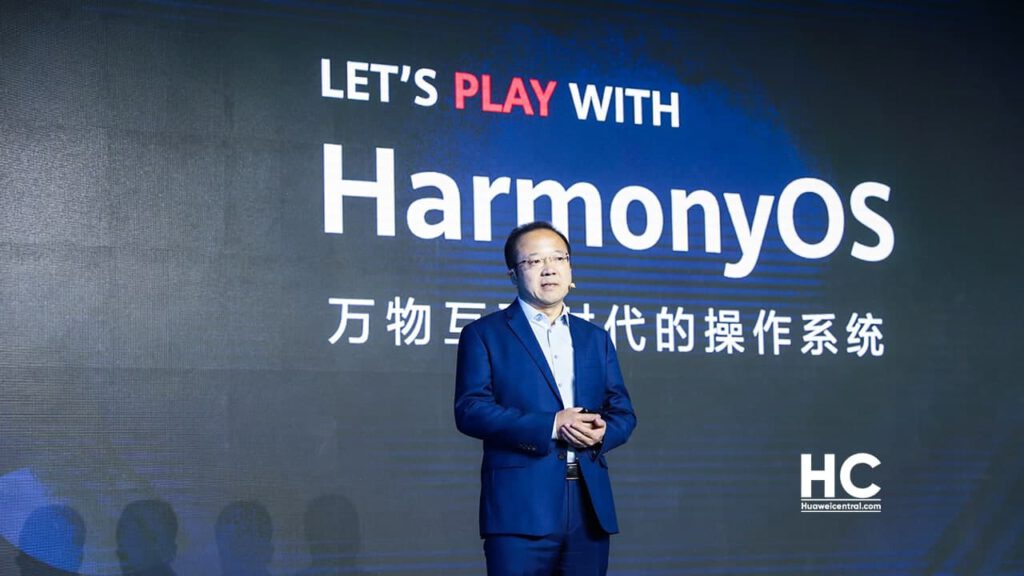 It is worth noting that during his tenure as President of Consumer BG Software Department, Wang Chenglu was also the head of HarmonyOS. As early as August 2019, Huawei released HarmonyOS, a distributed operating system for all scenarios, and put it into use on Huawei Smart Screen. in June 2021, HarmonyOS began to promote its application in Huawei cell phones.
In October 2021, during the Huawei Developer Conference, Wang Chenglu's position changed to President of the AI and Smart All-Scene Business Department of Huawei's Consumer Business. The person who took over the position of president of Huawei's consumer business software department was Gong Ti. At that time, Gong said that soon Huawei will bring a new programming language developed for HarmonyOS, to fill the last link for the HarmonyOS ecological infrastructure.
22 years in Huawei, known as the "father of HarmonyOS"
Wang Chenglu joined Huawei in 1998 and served as the president of Huawei Central Software Institute. During his time at the Central Software Institute, Wang was responsible for the development of Huawei Software Infrastructure 1.0, including operating systems, databases, and programming frameworks, which were developed to give Huawei the ability to provide a full set of software solutions to customers in addition to hardware infrastructure.
In 2015, Wang Chenglu was formally transferred to Huawei's consumer business and assumed the role of President of the Consumer BG Software Department, and led the development of the ARK compiler and EMUI system.
Wang Chenglu once said that during the Central Software Institute, he already had the idea to do HarmonyOS. The name was originally the name of a technical project set up by the 2012 laboratory kernel team. Since then, he has been pushing to make Huawei's system and ecology.
At the end of 2016, Wang Chenglu shared HarmonyOS for the first time at a consumer business retreat, but at that time, HarmonyOS's internal debut did not cause too much of a ripple.
In May 2017, HarmonyOS Kernel 1.0 completed technical verification. At this point, Huawei's internal view of HarmonyOS was still tepid, "people think it's a usable technology, this technology will be better used in our products, that's all".
In March 2018, shortly after Wang Chenglu reported to Ren Zhengfei in Beijing, HarmonyOS officially become a project for Huawei's consumer business.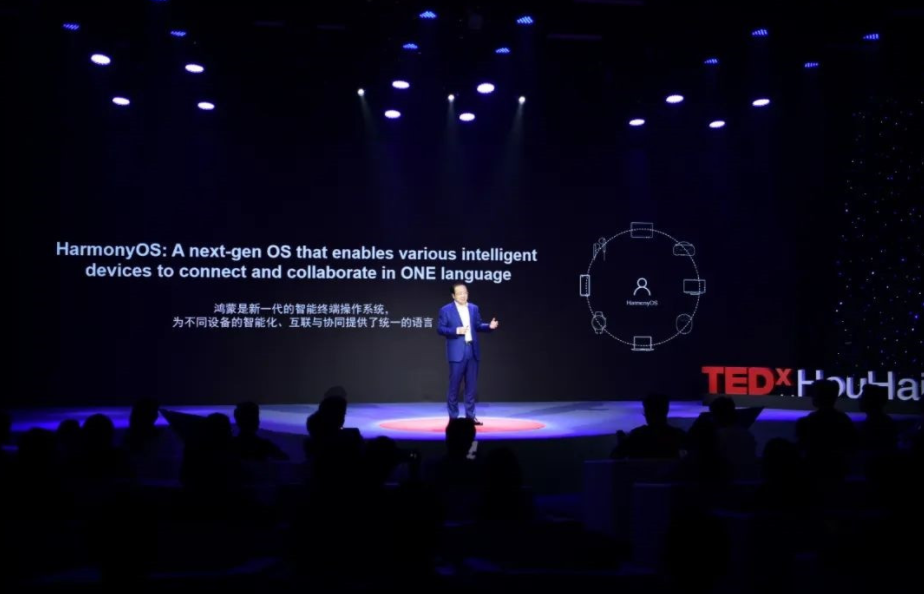 In 2021, Wang Chenglu, the head of Huawei HarmonyOS, said in an exclusive interview with Xinhua that HarmonyOS is not a replacement for Android or iOS. HarmonyOS is an operating system for the era of the Internet of everything.
At present, the Harmony system has achieved good momentum. On April 28, Huawei's Executive Director, CEO of the Consumer BG, Yu Chengdong introduced that Huawei devices equipped with Huawei HarmonyOS have reached 240 million, Huawei terminal global monthly active users of 730 million, ecological equipment shipments of 150 million, ecological partners more than 2,000.
The next journey of Wang
Wang Chenglu will join Shenzhen Kaihong Digital Industry Development Co., Ltd. In this regard, Huawei did not respond. But according to China Securities Journal, an employee of Shenzhen Kaihong Digital Industry Development confirmed the news.
Shenzhen Kaihong Digital Industry Development Co., Ltd. is a joint venture by Shenzhen Capital Holdings Co., Ltd, Beijing Chinasoft International Co., Ltd., and other high-tech companies focusing on the Internet of Things operating system, registered on August 26, 2021, with a registered capital of 500 million yuan, registered in Futian District, Shenzhen.
On the official website, the company aims to become a leader in intelligent IoT operating systems, based on OpenHarmony, focusing on intelligent IoT operating system (KaihongOS) technology development and continuous innovation for the pan-industry and pan-consumer fields.
The shareholders of Shenzhen Kaihong Digital Industry Development include Shenzhen Hubble Technology Investment, an investment fund owned by Huawei. The other shareholder is Shenzhen Jianxin Chinasoft International, equity penetration is also Chinasoft International.
Communication industry observer Xiang Ligang believes that HarmonyOS to become a world-class operating system, can not just be used for Huawei, need more partners. Huawei has donated the core layer of HarmonyOS to the Openatom Foundation, letting other enterprises use HarmonyOS.
Shenzhen Kaihong Digital Industry Development is to provide more enterprises with HarmonyOS secondary development capabilities, and this work will be led by Wang Chenglu. It is very positive for Wang Chenglu, HarmonyOS, and the industry, numerous SMEs that need such a service.
(Source: Huawei Central, wondershare, China Securities Journal)