On August 29, China's State Council formally issued the Development Plan for Shenzhen Park of Hetao Shenzhen-Hong Kong Science and Technology Innovation Cooperation Zone, referred to as the Hetao Plan. This marks another significant step in the construction of major cooperation platforms, further solidifying the status of the four core areas: Hengqin, Qianhai, Nansha, and Hetao, within the Guangdong-Hong Kong-Macao Greater Bay Area. It also enhances the clarity and completeness of the system for these major cooperation platforms.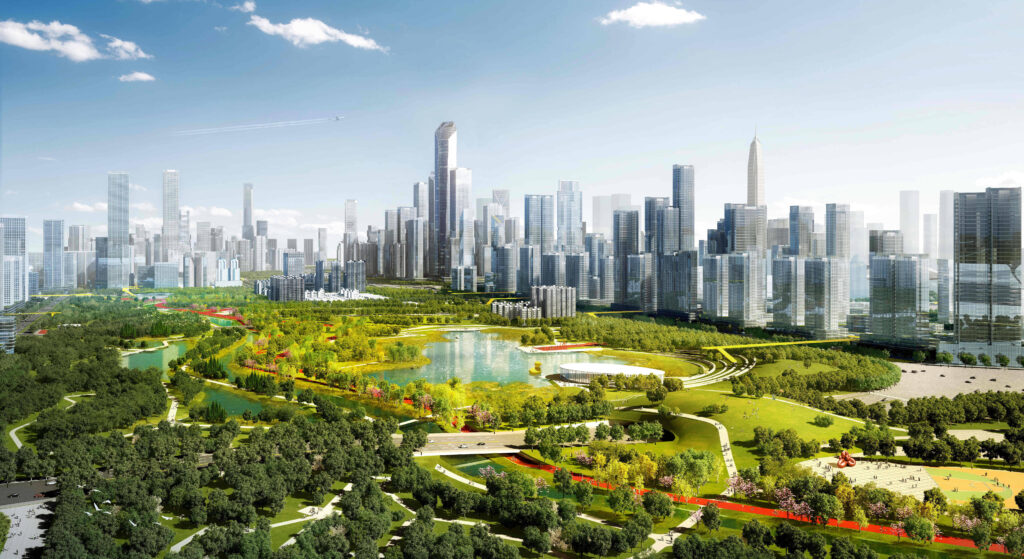 The Hetao Cooperation Zone primarily focuses on the front-end functions of basic R&D and the transformation of pilot test results in the science and innovation industry chain. It serves as a super laboratory for the two-way opening up of Shenzhen and Hong Kong, as well as the advancement of cooperation in the field of science and innovation industry.
Hetao Cooperation Zone is located in the interface between Shenzhen and Hong Kong, providing direct border access for quick connections to the Hong Kong International Airport, Bao'an Airport in Shenzhen, and Futian Station of the Guangzhou-Shenzhen-Hong Kong Express Rail Link..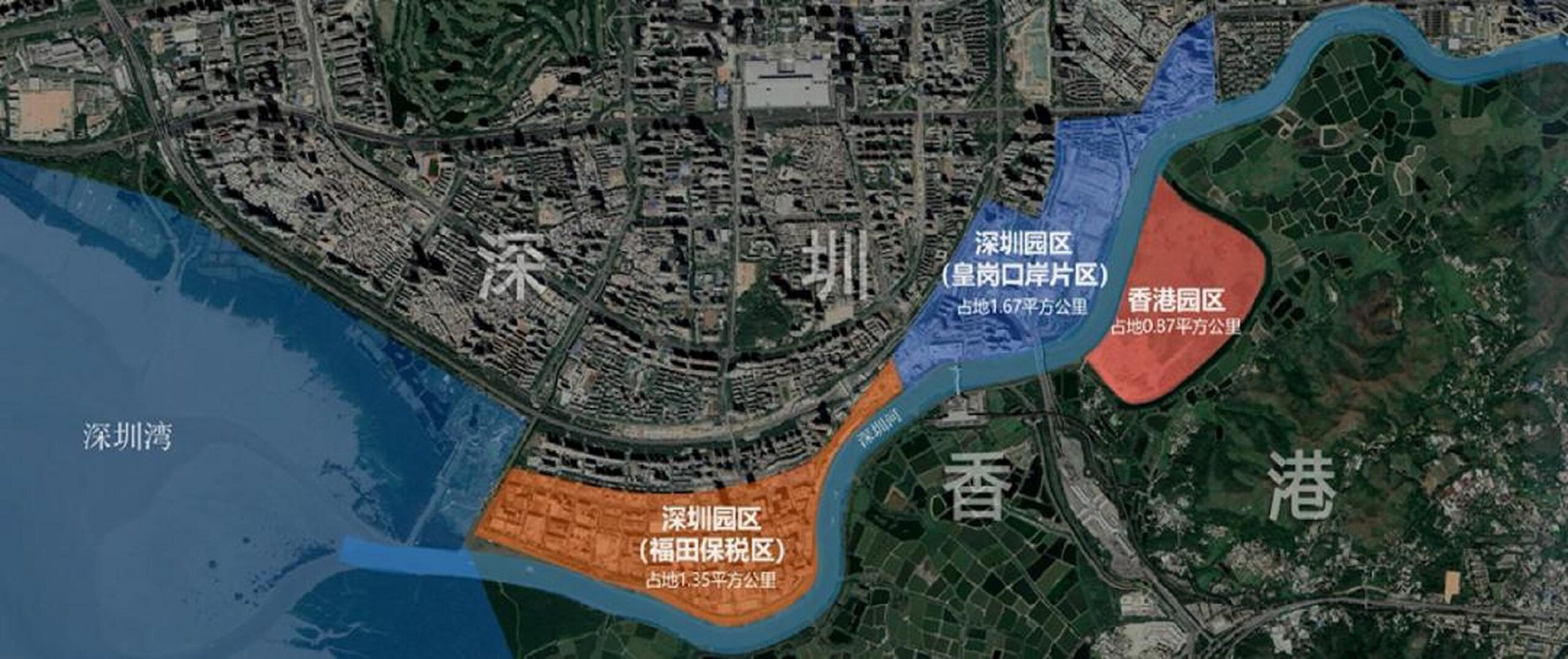 Over the past 40 years since the initiation of reform and opening up, Hong Kong-Shenzhen cooperation has evolved from version 1.0 of the "Hong Kong takes orders, Shenzhen produces" model from 1980-2000, to version 2.0 of the "Hong Kong services, Shenzhen technology" model from 2000-2017, to version 3.0 of the "Hong Kong research and development, Shenzhen transformation" model from 2017-2021. It is now transitioning into the era of version 4.0, characterized by an innovation and cooperation community focused on "synergistic innovation, integration, and development."
Today, the Shenzhen-Hong Kong-Guangzhou region stands as the second largest technology cluster in the world according to the GII definition. Hong Kong's universities possess world-class cutting-edge basic research and development advantages, while Shenzhen boasts complete industrial transformation capabilities and a growing cluster of "20+8" strategic emerging industries. Moreover, there has been a significant increase in basic scientific research and source innovation capabilities, accelerating the integration of scientific research and industry. This, combined with the large market and a well-established industrial chain and supply chain system in the Greater Bay Area, further propels progress in the region.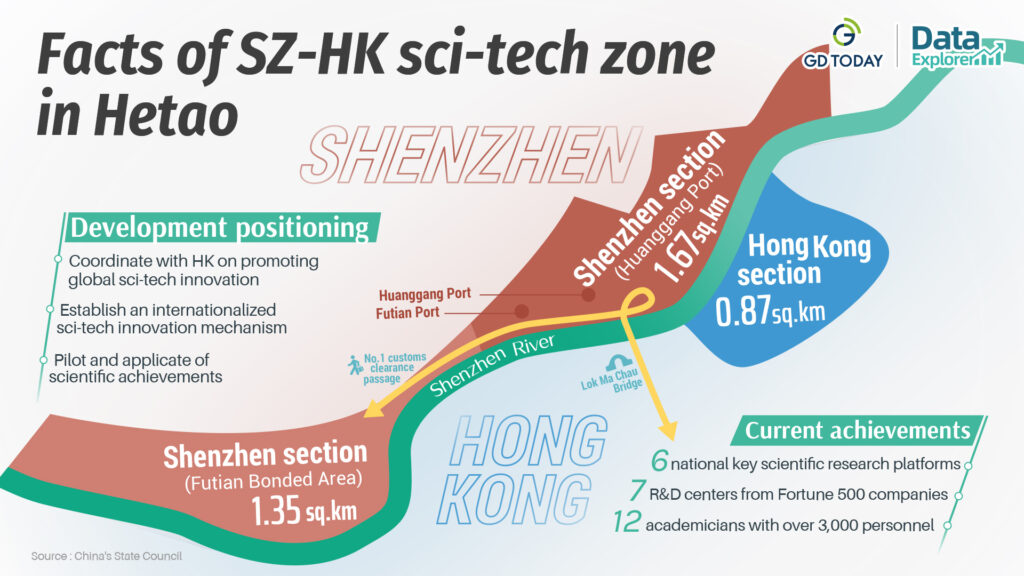 Since the release of the Hetao Plan, 40 scientific research projects have successively launched, yielding 75 scientific and technological innovation achievements. These projects span a wide range of fields, including artificial intelligence, biomedicine, new materials, and integrated circuits. Additionally, the Hong Kong Science Park Shenzhen Branch, jointly funded by the governments of Hong Kong and Shenzhen, has opened. Covering an area of about 30,000 square meters, it has welcomed the first batch of 16 Hong Kong scientific research and innovation institutions, enterprises, and service platforms. Furthermore, the State Administration of Foreign Exchange has granted approval for the establishment of a cross-border fund transfer mechanism for scientific research institutes.
Looking ahead, the integration of the Hong Kong Park and the Xintian/Lok Ma Chau area into the 6.27 million-hectare Xintian Science and Technology City is planned, with the goal of creating a Hong Kong Silicon Valley.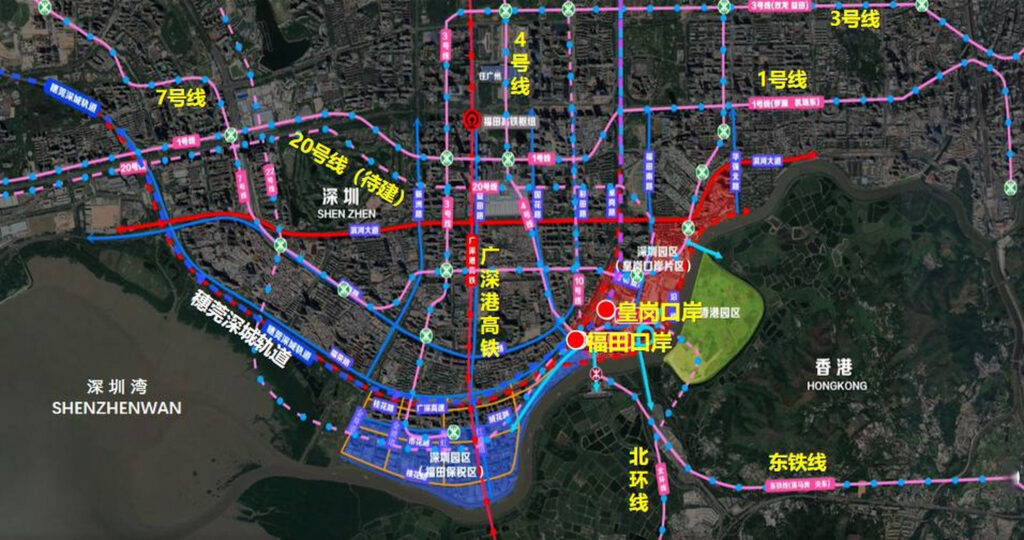 First, the aim is to establish a multi-dimensional collaborative innovation network system. Due to the limited size of the cooperation zone, emphasis is placed on the front-end of the science and innovation industry chain, necessitating the extension into areas outside the zone for the transformation of front-end scientific research results. This involves strengthening long-term and stable cooperative relationships with various external partners, encompassing resource sharing, technical cooperation, and information communication. This gradual approach serves to enhance the innovation capabilities and efficiency of enterprises and innovation clusters.
Second, the goal is to create a synergistic and interactive ecosystem of innovation subjects. This is achieved through various forms of collaborative cooperation, including technology transfer, commissioned research, joint research, joint scientific research consortiums, and the formation of R&D entities. These activities facilitate internal integration and the establishment of industrial technology alliances. The ultimate aim is to build an ecosystem where enterprises, universities, scientific research institutions, and other innovation bodies collaborate and interact seamlessly.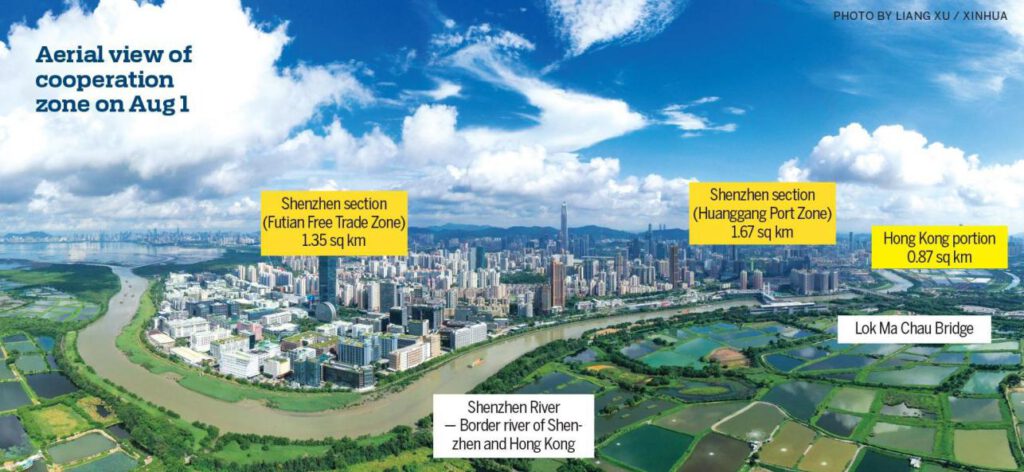 Third, the focus is on building a systematic intermediary service system for science and innovation. The Hetao Plan will drive the development and enhancement of intermediary institutions such as science and innovation service centers, productivity promotion centers, science and technology information services, and science and technology consulting and assessment. It will also establish and nurture intermediary institutions with strong service functions, including business incubators and accelerators. These institutions will cover a wide range of services such as intangible asset assessment, technology transaction guarantees, science and technology project assessment, technological innovation financing guarantees, venture capital, inspection, testing, and certification. Additionally, they will address matters related to science and technology laws, intellectual property rights, and patents.
(Source: GBA Review, Shenzhen Park of Hetao Shenzhen Hong Kong Science and Technology Innovation Cooperation Zone, Shenzhen Government Online, GD Today)