Earlier this month, when the world awaited the result of the 2020 US presidential election, President Trump already announced that he won again during the counting of the ballots, though the final result says the opposite due to the delayed arrival of large amounts of mail-in ballots with Biden's name, he refuses to accept the result, and questions the efficiency of mail-in ballots.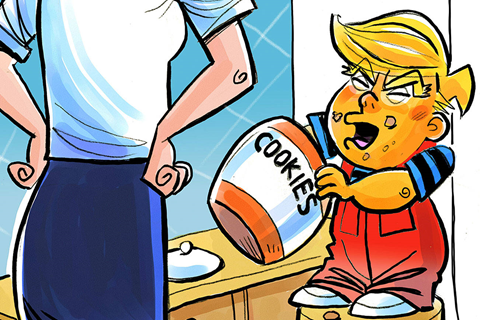 Since the result of the election came out, Trump has posted hundreds of tweets to define himself as a victim of political fraud, and grasps his remaining power tightly to defend the true democracy. He claims to make lawsuits with numerously firm evidence, but many states have gradually denied his requests due to inefficient evidence and material facts. Who is telling the truth? Does postal voting really have a fatal flaw?
Many national and state-level researches have proven that there could occur electoral fraud but only with extremely low possibilities based on statistics, like any high risky events in reality. It's reasonable that Trump suspects its occurrence, as in theory low possibility event could happen, and once it happens the cost can be unbearable.
However, according to the Brennan Center for Justice, the actual rate of voter fraud in the US is between 0.00004% and 0.0009%. Till now only a few isolated cases are found in American history to have voting problems and all of them were fully publicized, for example, in 2018 North Carolina held re-election for a congressional seat when facing an investigation into alleged ballot-tampering for a Republican candidate, thereby, millions of postal votes are all fraud at the same time accused by Trump will be just unrealistic and conspiratorial.
About Trump's dissatisfaction with the current situation, "there's simply no basis for the conspiracy theory that voting by mail causes fraud," said Ellen Weintraub, head of the Federal Election Commission. "59 election security experts all agree, in every case of which we are aware, these claims either have been unsubstantiated or are technically incoherent," pointed out Christopher Krebs, head of the Cybersecurity and Infrastructure Security Agency (CISA) at the United States Department of Homeland Security (DHS), who have significantly contributed the national and state-level securities of system and data. The statement pissed off President Trump, "Effective immediately, Chris Krebs has been terminated as the Director of CISA", posted Trump on Twitter, Krebs knew the decision via Twitter too.
President Obama tactfully advised President Trump on "60 Minutes": "a president is a public servant. They are temporary occupants of the office, by design. And when your time is up then it is your job to put the country first and think beyond your own ego, and your own interests, and your own disappointments." If Trump listens to him, what waiting for him after the concession is not the collective love of American, but more likely the united life with his former allies in prison.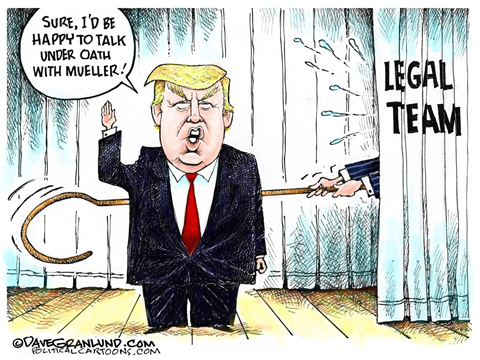 President Trump is under investigation for multiple charges: insurance fraud, criminal tax evasion, grand larceny, etc. And the biggest risk is a guilty verdict once a case comes out of the criminal probe being led by Manhattan District Attorney Cyrus Vance who is looking at "extensive and protracted criminal conduct at the Trump Organization," of which the alleged criminal acts happened before Trump went to the White House.
A billionaire with business across America has never paid federal income taxes in at least a decade of years, even during the 2016 election, and only paid $750 in 2016 and 2017. Trump's former lawyer, Michael Cohen, and Trump's accountant, Allen Weisselberg, are both convicted in the Vance case and face a long time in jail. The District Attorney has already approved to access Trump's tax returns in detail, if Trump is found guilty, he will have a chance to rich his life experience in a different place than the White House, with a social status from President to a criminal. Even though he might make some deals with the government to avoid entering jail, he also needs to pay big fines, and there is not a lot of space for his family to stand in the elite group, especially in New York, where people feel enough of his arrogance and ignorance.
"It's the office of the Presidency that's keeping him from prison and the poorhouse," said Yale history professor Timothy Snyder.
(Source: CBS News / BBC / Twitter / New Yorker / The Hill / Refinery29 / TIME)