"We want them to buy from us, not the Russians".
– Robert McNally, President, Rapidan Energy Group. Quelle: FT, 24. Juli 2020
Washington has been vigorously trying for years to prevent the completion of the Nord Stream 2 project, which is supposed to transport up to 57 billion cubic meters of Russian natural gas annually from Western Siberia across the Baltic Sea floor directly to consumers in Germany and Europe.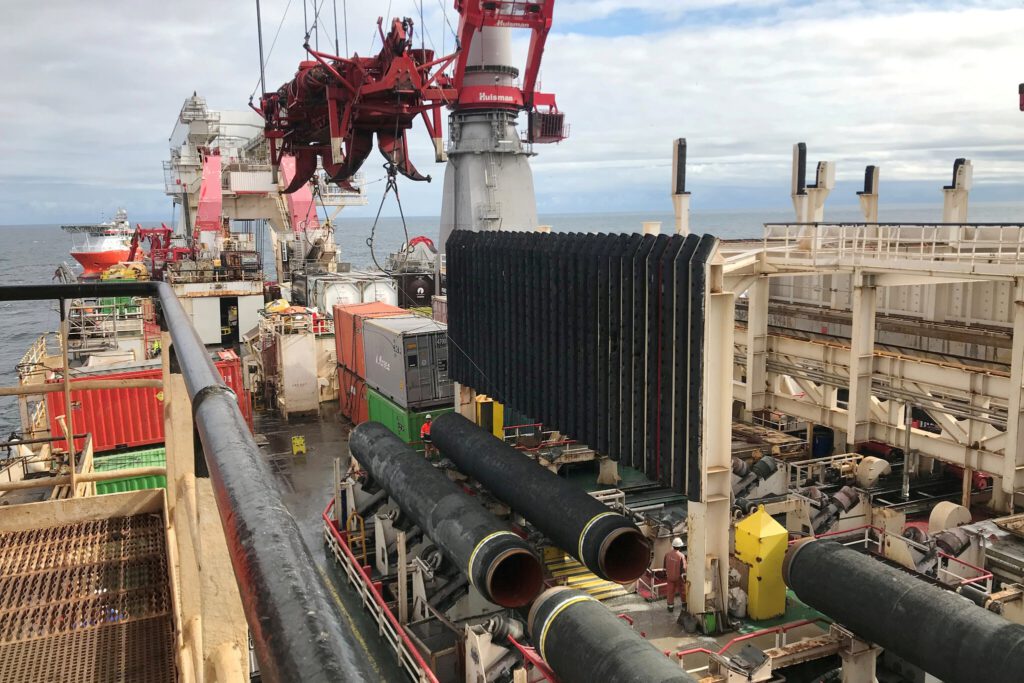 In order to achieve their goal, the American authorities employ all means, including threatening letters to German companies and ports, as well as extra-territorial sanctions against their own Western ally.
According to official positions, the US is allegedly concerned that Nord Stream 2 would increase Europe's energy dependency on a "strategic rival". However, economic estimations and other facts clearly show that the cowboy behaviour of our American partners is rather motivated by mundane financial interests.
Europe is not as energy dependent on Moscow as it seems. According to Eurostat, Russia supplied over 38 percent of all extra-EU natural gas imports from in 2019. According to the German Handelsblatt newspaper, however, that accounted for only 6 percent of the EU's total energy consumption.
Due to the European energy transition ("EU Green Deal"), the decision of the German government to shut down coal and nuclear power plants by 2022, and also because of the decision by Ukraine to buy gas from Europe and not directly from Gazprom, the European demand for natural gas is unlikely to decline, but will remain relatively stable until 2050. This assumption is supported by official evaluations of the European Commission.
Natural gas is likely to play an important role as a bridging agent in the EU's energy transition, as it is the least carbon-intensive of the fossil fuels. When it is combusted, around 40 percent less CO2 is emitted than with coal and around 25 percent less than with crude oil.
At the same time, the demand for gas imports will increase by an average of 11 percent every five years during this period due to the decline in domestic production. The total demand of the EU, Switzerland and western Ukraine for natural gas in 2025 should therefore amount to around 500 billion cubic meters, of which around 400 billion cubic meters will have to be imported. This is a consensus forecast from German, British, Dutch, Swedish, Ukrainian and EU researchers.
However, since production will also decline in two of the EU's most important external gas suppliers – Algeria and Norway – an import gap will arise (e.g. of approx. 76 billion cubic meters in 2025), which only the global market for liquefied natural gas (LNG) and Russia will be able to close.
As a result, Europeans will be forced to buy this necessary volume of gas mainly either via pipelines (including Nord Stream 2) from Russia or on the international LNG market, mostly from Qatar, Australia and … the US.
If the Germans and other Europeans decide to buy this gas from the Americans rather than from the Russians, they will have to pay more, and domestic gas prices will rise. These are the research results of several independent research institutes and economists.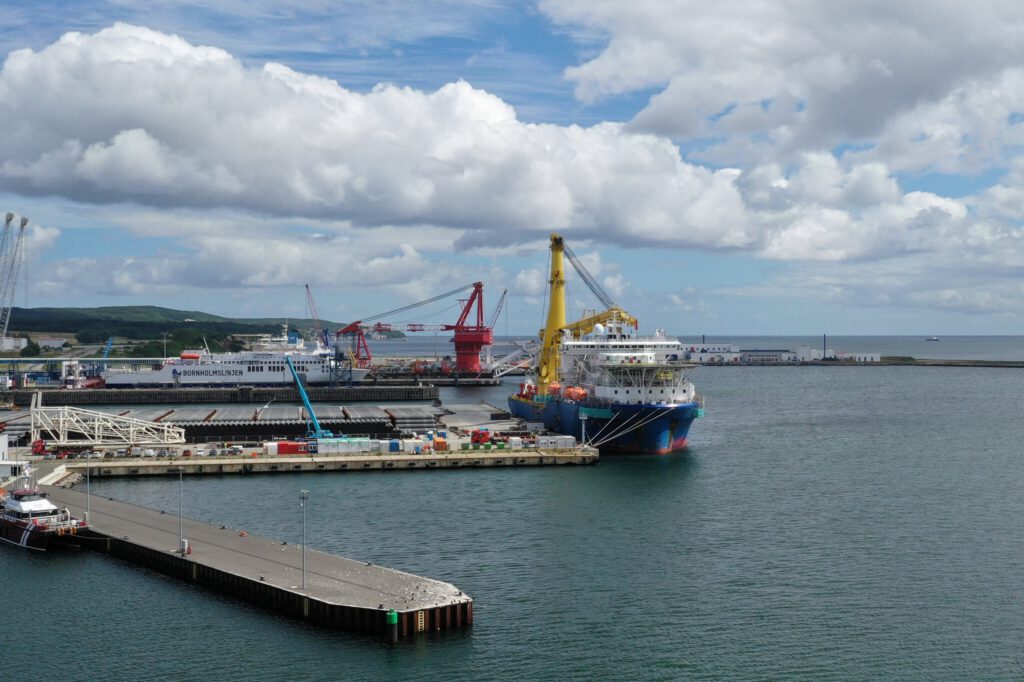 According to detailed forecasts by the Oxford Institute for Energy Research, the average price for liquefied natural gas supplied from the USA to Northwest Europe will be around EUR 6.65 per mmBThU in 2025, while that for pipeline gas supplied from Russia to Central Europe will only be around USD 6.25 per mmBThU. On average, Russian gas will be around 40 euro cents cheaper per mmBThU than American tanker gas. (Exchange rate: USD 1 = EUR 0.85, as of August 10, 2020).
As mentioned in the beginning, the planned throughput capacity of Nord Stream 2 should be up to 57 billion cubic meters per annum. The conversion rate for 1 cubic meter of natural gas is 35,310,734.46 mmBThU. If the United States succeeded in preventing the completion of Nord Stream 2 so that Germany and other EU member states would not buy the same volume of gas from Russia, but instead, hypothetically, exclusively from the USA, then the EU would have to annually pay a total of EUR 805 million more. Applying Eurostat's rough distribution quota for Russian natural gas imports into the EU, the additional costs for Germany and Italy would each amount to EUR 161 million per year (Tab. 1). By 2030, the additional costs due to the lack of Nord Stream 2 could add up to almost EUR 8 billion for the EU, and EUR 1.6 billion for Germany alone.
On the other hand, preventing the Nord Stream 2 project could bring the United States an annual income of EUR 13.4 billion. By 2030 that would amount to a total of EUR 133 billion.
Tab 1. Additional costs for the EU member states, without Nord Stream 2 and buying the same amount of US-American LNG instead (EUR million)
| | | |
| --- | --- | --- |
| | Annual | Total 2020-2030 |
| AUT | 12,1 | 121 |
| FIN | 80,5 | 805 |
| FRA | 80,5 | 805 |
| DEU | 161 | 1610 |
| ITA | 161 | 1610 |
| NDL | 80,5 | 805 |
| POL | 80,5 | 805 |
| Rest of EU | 8,1 (per country or less) | 81 (per country or less) |
| EU Total | 805,1 | 8051 |
Source: Author's calculations based on data from OIER (2019) and Eurostat (2020).
This conclusion is also supported by other empirical studies. According to a research report by Dr. Maik Günther, energy industry expert, Stadtwerke München, visiting researcher, TUM, in a scenario without Nord Stream 2, the average wholesale prices for gas in Italy will be 55 euro cents per MWh higher, 70 euro cents in France and 80 euro cents higher in Germany – compared to a scenario in which Nord Stream 2 would be in operation (Tab. 2).
Tab. 2. Average price difference compared to a scenario without Nord Stream 2 (in wholesale prices for gas, in EUR 2017 per MWh, 2020 to 2040)
| | | | | | | | | |
| --- | --- | --- | --- | --- | --- | --- | --- | --- |
| GBR | FRA | NDL | DEU | CZE | POL | ITA | BGR | ROM |
| 0,66 | 0,70 | 0,79 | 0,80 | 0,89 | 0,70 | 0,55 | 0,39 | 0,15 |
Source: Günther and Nissen 2019.
In a comprehensive four-scenario simulation of the average wholesale price for natural gas in the EU, the Institute of Energy Economics at the University of Cologne (EWI) comes to even more acute findings. According to their results, EU wholesale gas prices in a low global LNG demand scenario will be almost 11 percent higher in 2025 (EUR 2.6 more per MWh) if Nord Stream 2 is not available, compared to a scenario with Nord Stream 2 in operation. Consumers in the EU countries would thus suffer a total welfare loss of EUR 12.9 billion. In a scenario with high global LNG demand, European consumers would incur total welfare costs of EUR 34.8 billion in 2025 compared to a situation in which Nord Stream 2 is in operation. The average EU wholesale price for gas in 2025 would be 27 percent higher (EUR 6.9 more per MWh) than in a scenario where Nord Stream 2 is available.
Despite the fact that the quantitative results of the above-mentioned studies vary, they all agree that failure to deploy Nord Stream 2 will result in a significant increase in EU wholesale gas prices and in a significant welfare loss for the European economies. In particular, two of the main consumers of Russian gas – Germany and Italy – should consider whether they are ready for this. After all, according to the BMWi and the IW Cologne, they both already some of have the highest industrial electricity prices and unit wage costs among the EU countries.
The policy of meddling in internal European affairs and of external pressure to advance national economic interests is a common practice in Washington. The latest example: According to estimations by the IfW Kiel, the White House will force China to buy US-American LNG worth more than USD 2 billion in 2021 as part of the highly asymmetric Phase-One-Deal.
The economic pragmatism and the duplicity of American policy are also evident in the fact that the United States forbid Europeans from buying Russian gas, but are actively buying Russian oil themselves. From the beginning of the Ukrainian crisis in 2014 up until 2020, imports of crude oil and petroleum products from Russia to the USA rose by 56.2 percent to almost 190 billion barrels per year. This is the official data from the US government.
Ultimately, the American liquid gas alternative would also be much less climate friendly. According to a study by the Chicago-based risk management and consulting firm Sphera, importing natural gas to Central Europe via the Nord Stream 2 pipeline would emit four times less CO2 on average than importing the same amount of liquefied natural gas by tanker ships from the United States.
Finally, Nord Stream 2 could also become a cornerstone of the EU's ambitious hydrogen strategy. According to Gazprom and the Eurogas Association, it is technically possible to load the pipeline flow with up to 70-80 percent hydrogen.
(Source: Yuri Kofner / nytimes.com)