On October 24, the European Commission officially launched the European Wind Power Action Plan, which aims to safeguard the competitiveness of the local wind power industry and address issues such as cumbersome approval processes, labor shortages, and limited raw materials.
In September of this year, the European Parliament updated the Renewable Energy Directive, setting a target for EU countries to achieve 42.5% renewable energy by 2030. To meet the standard, member states would need to install 37GW of wind power annually, but in 2022, only 16GW was installed, falling short of the target by more than half.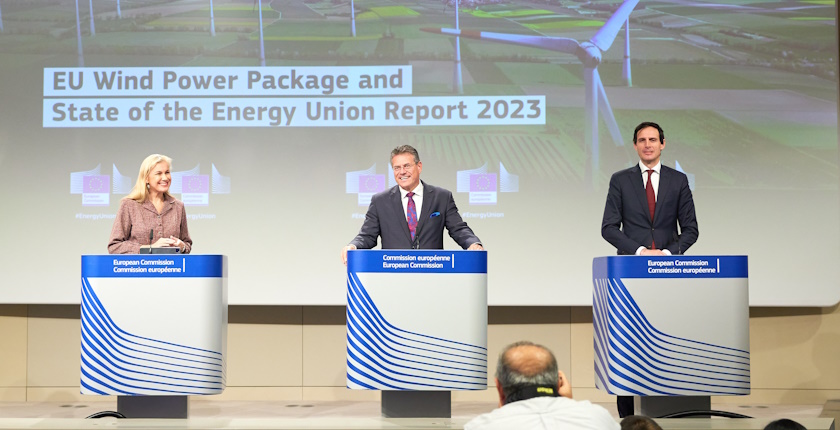 Europe's local wind turbine manufacturers are facing challenges. Rising raw material prices, inflation, and other factors have led to declining performance and even losses for most companies over the past two years.
At the same time, China's wind power sector is experiencing rapid growth and is gradually making its way into the European market, securing successive overseas orders.
The EU acknowledges China's emergence as a significant competitor, and has stated its intention to closely monitor possible instances of unfair trade practices in favor of foreign wind energy manufacturers. If such practices are confirmed, the EU will consider implementing trade defense tools.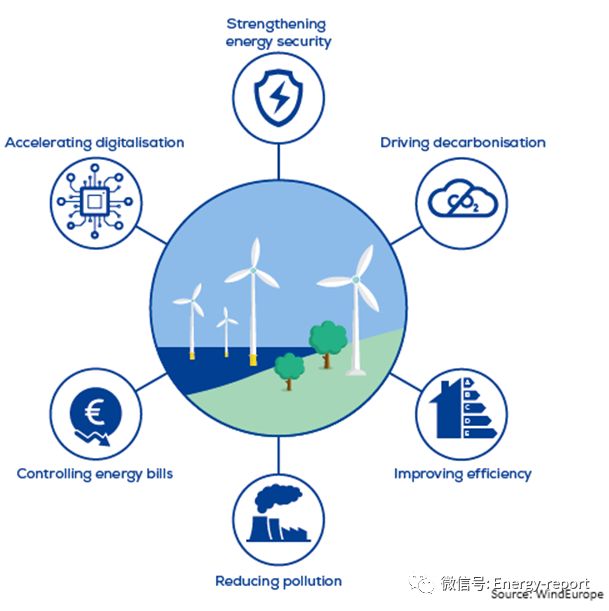 According to Reuters, an EU official mentioned that the EU still lacks very clear evidence of unfair behavior, which is necessary to initiate a formal investigation into China's wind power industry.
"Europe has conceded to China in the field of photovoltaics, and now the wind energy sector is facing a similar situation," commented Ann Mettler, the former head of the European Center for Policy and Strategy and a core figure in the European Union's think tank.
Europe, home to some of the world's earliest wind power projects, has fostered numerous wind power giants. However, from 2021 onwards, multiple factors have been casting a shadow over the European wind power sector.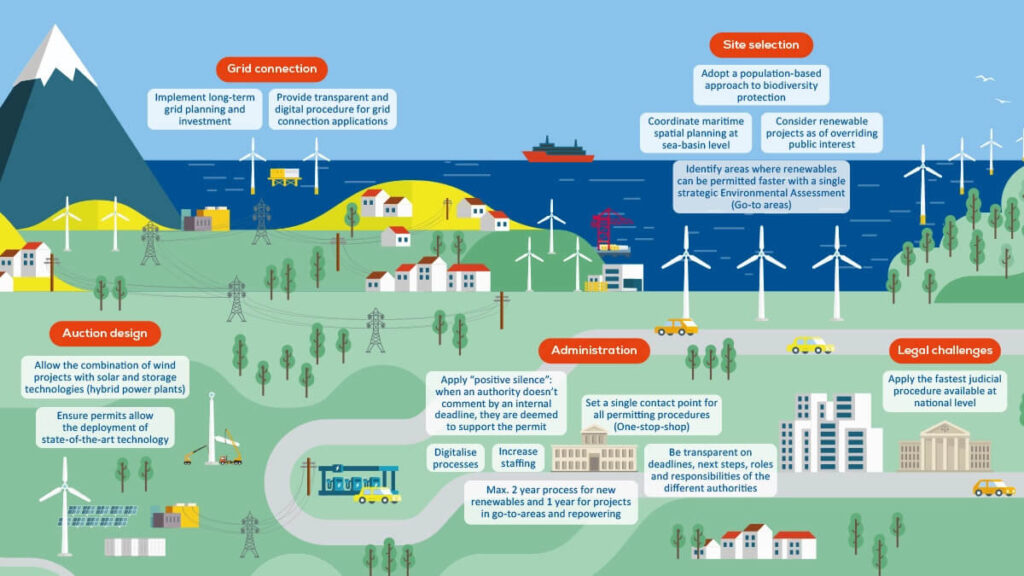 In the face of inflation, surging prices of steel and other raw materials, and a doubling of shipping costs, the European wind power supply chain has been hit by a series of cost crises. Suppliers in the industry chain, committed to delivering at a fixed price, are now having to absorb these additional costs.
Furthermore, the cumbersome approval process has been hampering progress in the European wind power sector. According to Wind Europe, approximately 80 GW of installed wind power capacity in Europe is currently undergoing the approval and licensing process. In certain countries, the licensing process for a single project can extend up to nine years.
Regarding European wind turbine manufacturers, their performance is not optimistic. Delivery costs continue to rise, leading major manufacturers to incur losses. In 2022, the combined losses of Europe's four largest wind power companies – Vestas, Siemens Gamesa, GE Vernova, and Nordex – amounted to 4.7 billion euros.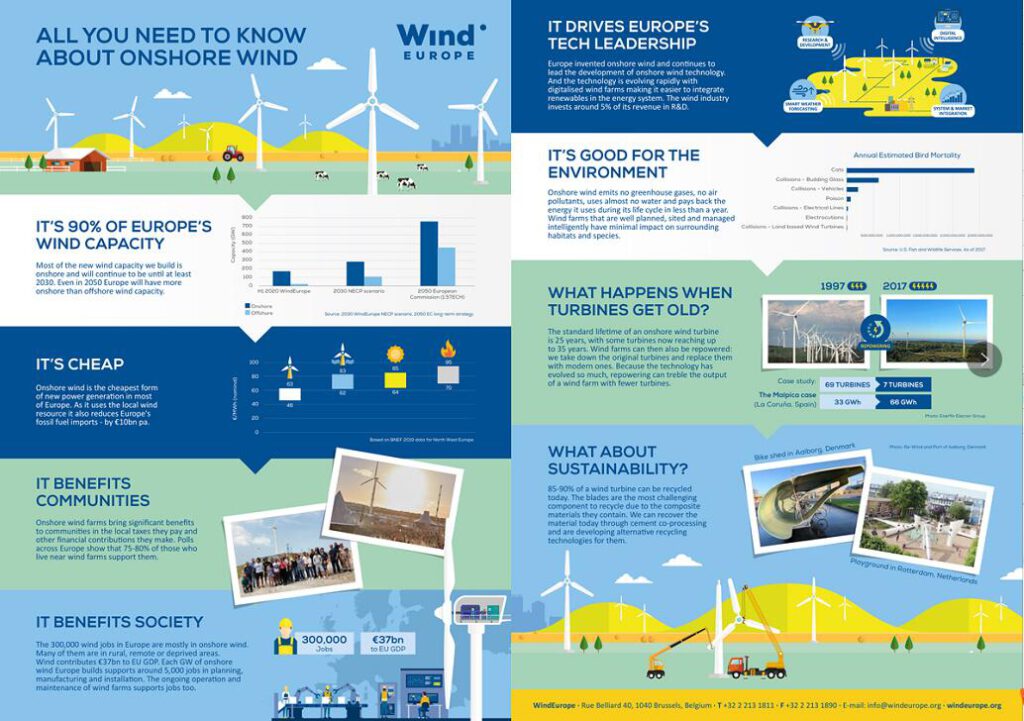 Meanwhile, China's wind power sector has demonstrated remarkable progress. "In recent years, China has consistently accounted for 40% to 50% of the annual global installed capacity of new wind power. China stands as the world's largest single market for wind power, driving the development of the global wind power industry chain supply. This has led to a rapid decline in wind power electricity costs, making a significant contribution," stated Qin Haiyan, the Secretary-General of Chinese Wind Energy Association, during the 2023 Beijing International Wind Energy Conference and Exhibition.
According to Qin, China's competitive edge in wind power has been forged through years of extensive development, continuous technological innovation, and the establishment of a comprehensive industrial supply chain.
According to the China Wind Energy Association (CWEA), in 2022, China's new wind turbine export capacity reached 2.29 million kilowatts, accounting for only 4.6% of the new domestic installation scale for that year. Among these exports, only 198,000 kilowatts were sent to Europe, constituting approximately 8.7% of the total export capacity in 2022 and only representing a mere 0.3% of the new domestic installation scale for that year.

The current share of revenue for Chinese wind turbine manufacturers in Europe, as well as their installed capacity, is relatively small. Even in the event of a countervailing investigation into Chinese wind turbine tariffs, the impact is expected to be rather limited.
Presently, the production capacity of local European wind turbine manufacturers is evidently insufficient to meet the requirements of energy transformation goals. Initiating a countervailing investigation at this juncture could potentially lead to increased fan prices in the European market and potential disruptions in the supply chain. This, in turn, may not be conducive to the European Union's own energy transformation efforts, potentially resulting in more disadvantages than benefits.
A decade ago, the photovoltaic industry faced a similar situation. In September 2012, the European Union initiated anti-dumping and anti-subsidy investigations on Chinese-produced solar panels. At that time, China's photovoltaic industry heavily relied on foreign sources for raw materials, technology, and markets. This made Chinese photovoltaic enterprises vulnerable, ultimately prompting a rapid localization of the industry.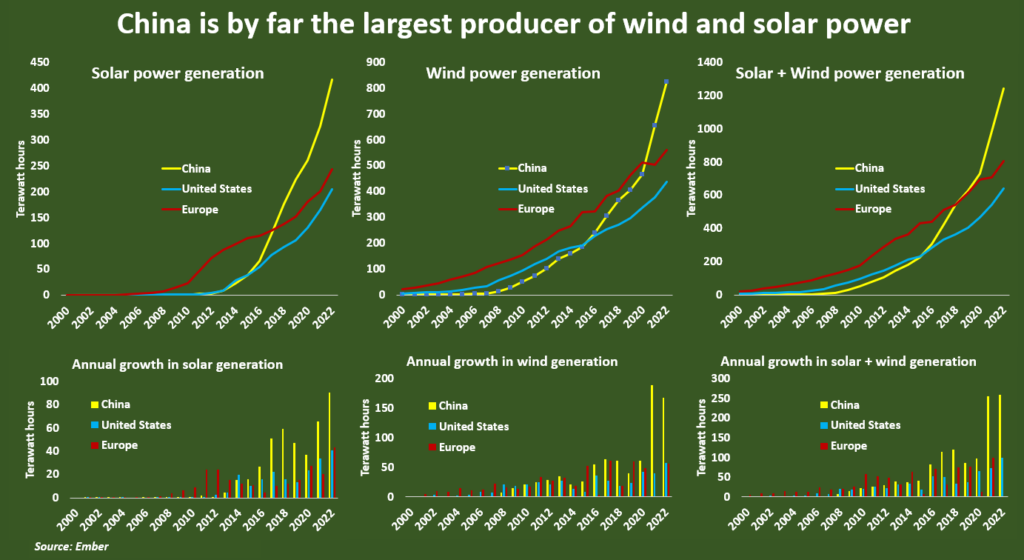 In contrast, China's wind power industry now boasts a comprehensive industrial chain and a substantial domestic market to provide support. This puts China's wind energy sector in a much stronger position to expand internationally.
While the EU has not specified whether it will proceed with countervailing investigations, it has served as a warning to Chinese enterprises: venturing into international markets is far more complex than initially thought.
Wind power companies encounter numerous hurdles when going global. Countervailing investigations represent a form of trade protectionism. Moreover, meeting increasingly stringent requirements for project construction, product carbon footprint certification, and localized deployment presents additional challenges.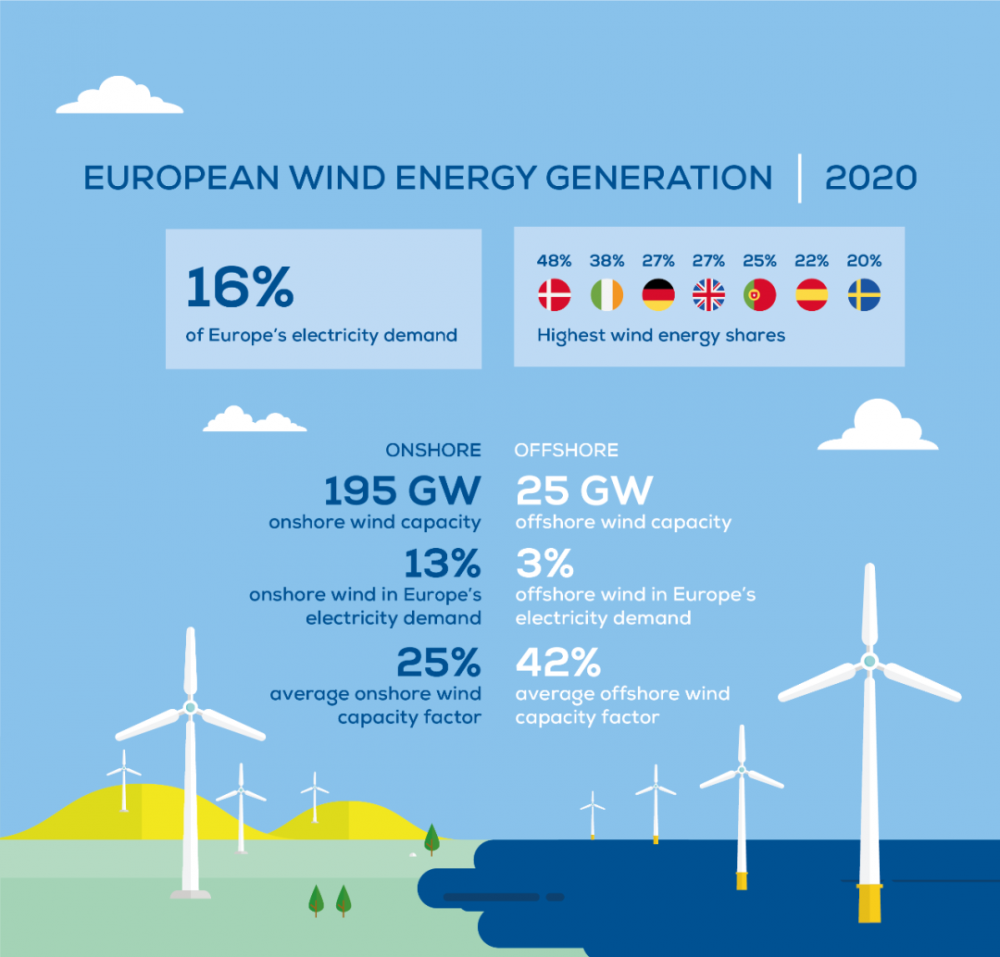 "Different from the export of home appliances and other products, wind turbine manufacturers venture overseas not solely to 'sell wind turbines', but also to oversee the entire construction process of wind power projects. This entails a comprehensive understanding of the policies and regulations of various countries, as well as involvement in financing, certification, logistics, construction, and installation, significantly raising the entry threshold. Companies need to establish a comprehensive support system, making it a gradual process," explained Qin Haiyan.
For enterprises venturing into overseas markets, it's essential to first establish a nearby supply chain. Additionally, it's crucial to share the benefits with local enterprises and engage in close communication with the local industrial chain and downstream applications to foster mutually beneficial cooperation within the global supply chain.
"The European wind power market is relatively mature and has fostered a large number of local machine manufacturers, making it a formidable arena for us to compete in. We are more optimistic about the South American and Middle Eastern markets. These regions are still in the early stages of developing high-quality wind resources, representing a true blue ocean opportunity," shared a leader in overseas business for a wind turbine manufacturer.
(Source: 36Kr, Balkan Green Energy News, windfair, Reuters)