French President Macron was on a state visit to China from April 5 to 7. On April 7, after having an informal meeting with Chinese President Xi, Macron held a meeting with young students at the gymnasium of Sun Yat-sen University.
For Guangdong, Macron's visit has a special significance. It is the first French president in office to visit Guangdong.
Upgrading Sino-French economic development
The Élysée Palace had previously made it clear that Macron would choose to visit Guangdong because "it is the richest province in China".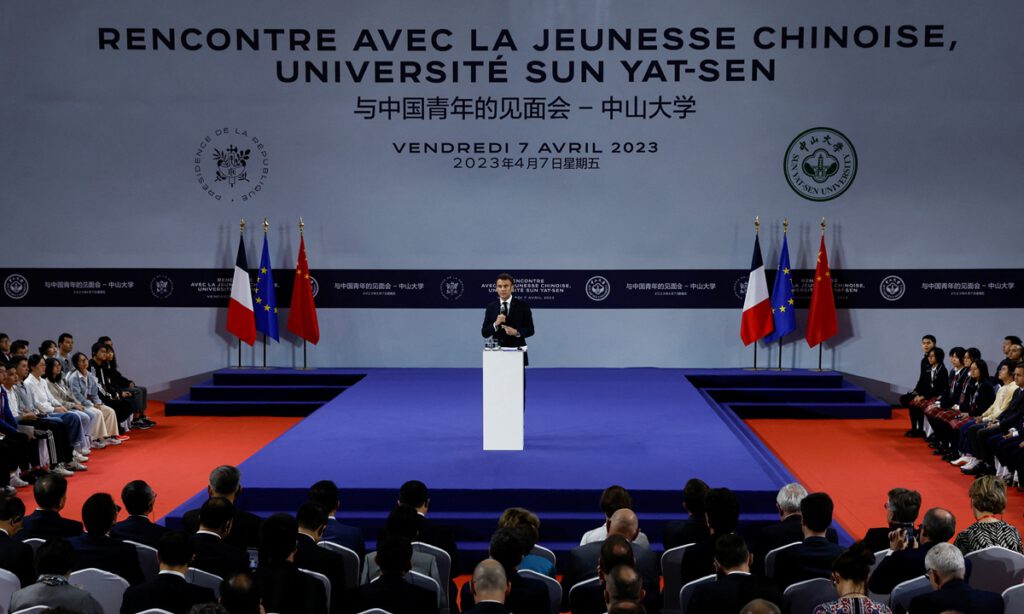 In the past ten years, Guangdong's economy has grown from less than 0.8 trillion euros in 2012 to more than 1.72 trillion euros in 2022.
In 2022, the scale of Guangdong's foreign trade reached a new high, the first in China for 37 consecutive years, with a total import and export volume of 1.11 trillion euros. Guangdong accounts for about one-fifth of China's total trade with France.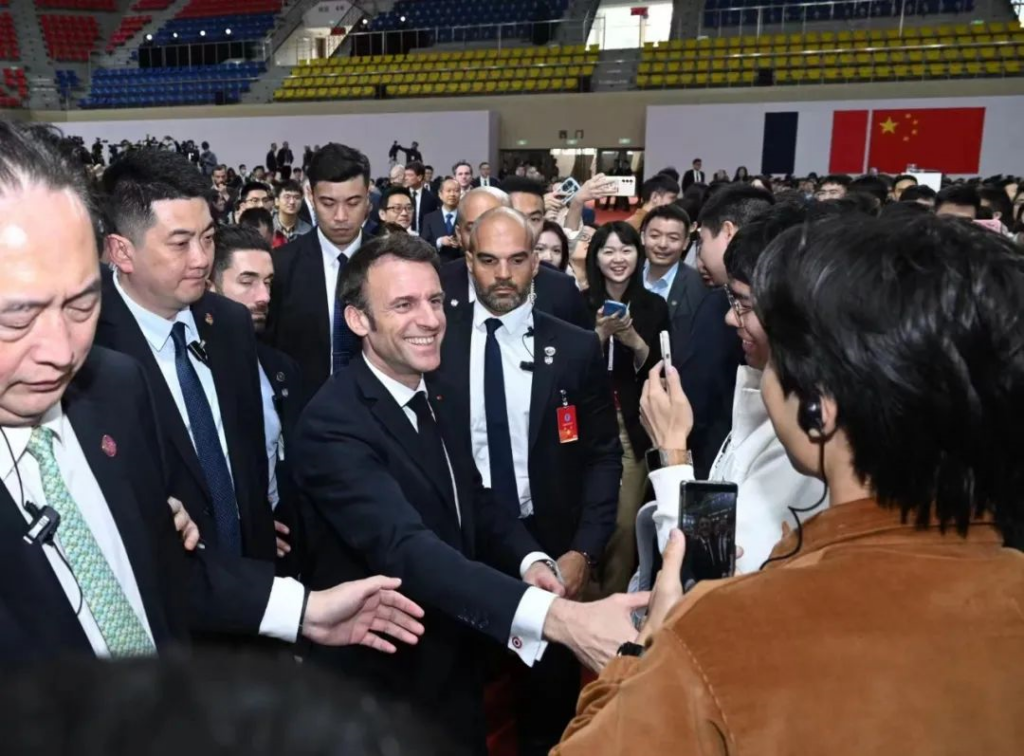 Recently, Chinese Ambassador to France Lu Shaye said that the latest French statistics show that China-France trade in goods exceeded the 100 billion euro mark for the first time in 2022, reaching 101.8 billion euros, up 14.6 percent year-on-year, with strong momentum.
During the visit to China, Macron brought a luxurious delegation, including representatives from Airbus, EDF, Alstom, etc. Many of the companies have been located in Guangdong for years.
Forty years ago, EDF, as the overall technical responsible party, participated in the design, construction, and operation of Guangdong Daya Bay Nuclear Power Plant, China's first large-scale nuclear power project. In the 1990s, EDF expanded its activities in China to include thermal power, and in 2009, the Guangdong Taishan European Pressurized Reactor(EPR) tri-generation nuclear power project made EDF the first foreign investor in China's nuclear power industry. In recent years, to meet the needs of the Chinese market, EDF has accelerated the development of its renewable energy and corresponding services.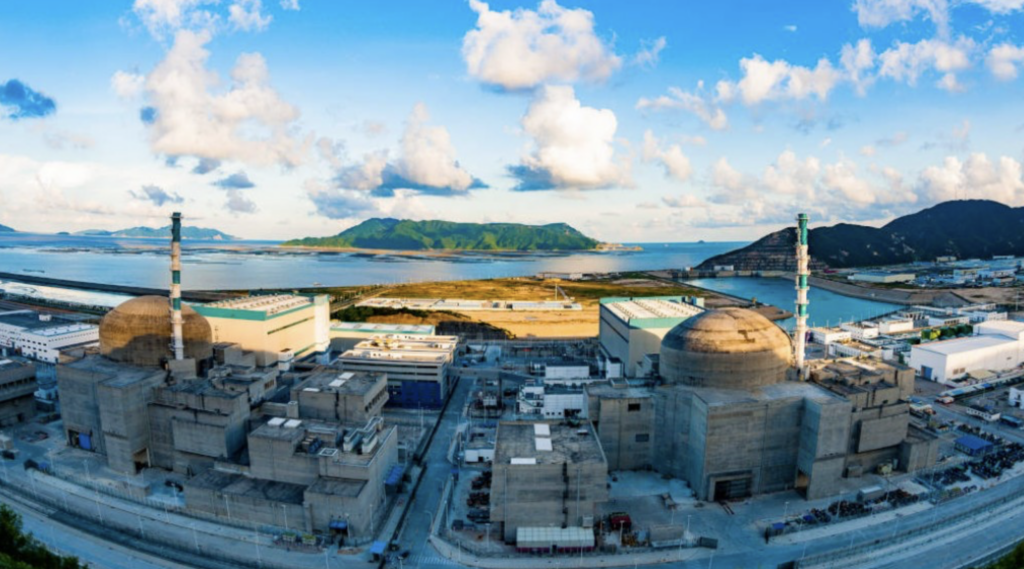 Alstom France is a global leader in rail transportation, power equipment, and power transmission infrastructure, known for its innovative and environmentally friendly technologies. Alstom signed a strategic cooperation agreement with Guangdong Electric Power Design Institute back in 2014 and with China Energy Construction Guangdong Institute in 2013.
Veolia Environnement, the only large group in the world today that focuses on environmental services. On February 28, Veolia Water and ExxonMobil (Huizhou) Chemical held a signing ceremony to provide process and water treatment chemical services for ExxonMobil's ethylene phase I project in the Daya Bay Petrochemical Industrial Zone in Huizhou.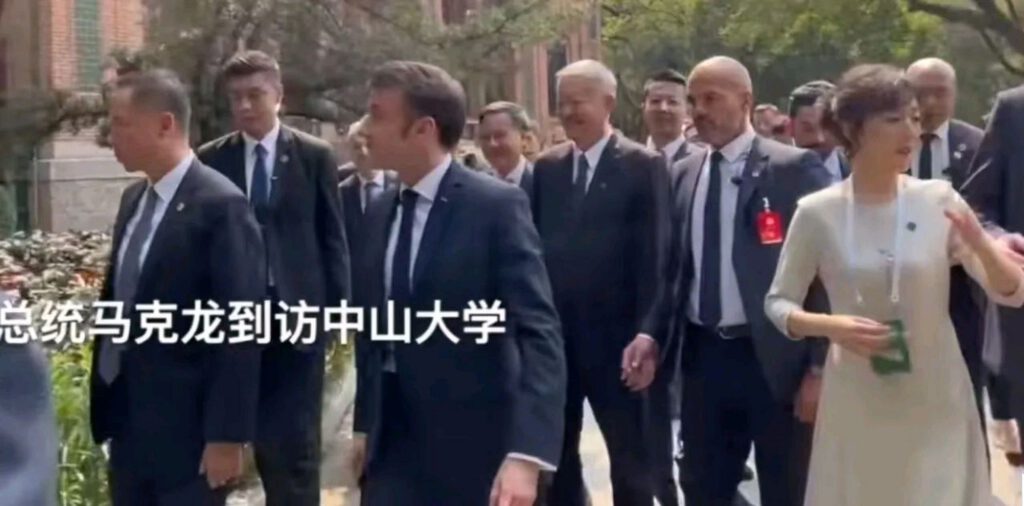 Exploring Sino-French cooperation in education
It is worth mentioning that EDF also participated in the establishment of the Sino-French Institute of Nuclear Engineering and Technology (IFCEN) at Sun Yat-sen University.
In December 2009, in the presence of the Chinese and French Prime Ministers, Sun Yat-sen University signed a contract with the alliance for civil nuclear engineering education in France to establish the Sino-French School of Nuclear Engineering and Technology.
Plus, graduates of the Sino-French cooperative professional master's degree not only receive undergraduate and master's diplomas from Sun Yat-sen University but also a certificate as a nuclear energy engineer certified by the French Commission des titres d'ingénieur (CTI), signifying the recognition of the discipline's talent training and research strength by the French and even international nuclear energy community.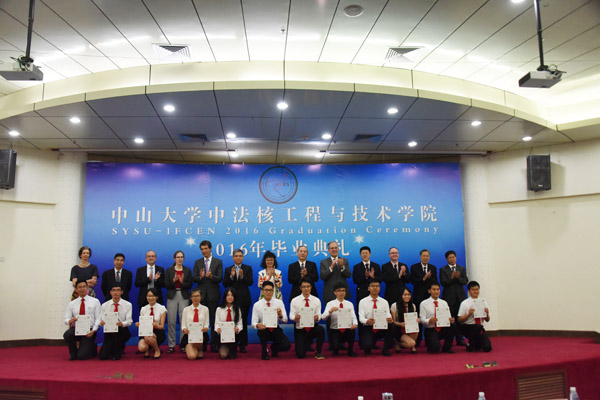 Since 2016, the institute has so far cultivated seven classes of graduates totaling 462. Most of these students have joined the nuclear energy industry and contributed to China's nuclear energy development. About 24% of them chose to pursue further studies. Among the employed master graduates, 80% have signed contracts with nuclear energy companies.
According to Sun Yat-sen University, Sun Yat-sen University has established cooperation and exchanges with nearly 30 universities and research institutions in France, and so far in 2018, Sun Yat-sen University has cooperated with the French side in a total of 8 research projects, with cooperation areas focused on healthcare, biotechnology, environment, and resources.
As early as 2000, Sun Yat-sen University started cooperation with the University of Lyon 3. In 2012, the two universities renewed their university-level framework cooperation agreement and signed an agreement on student exchange, joint training of French master students and French undergraduate students under this framework.
In December 2015, Sun Yat-sen University established a joint laboratory named LIA ECOLAND with the University of Lorraine and the French national Research Institute for Agriculture, Food and Environment (INRAE) to focus on major pollution problems in the soil environment. In 2018, ECOLAND was awarded as one of the 12 most successful international collaborations in the past 20 years by INRAE.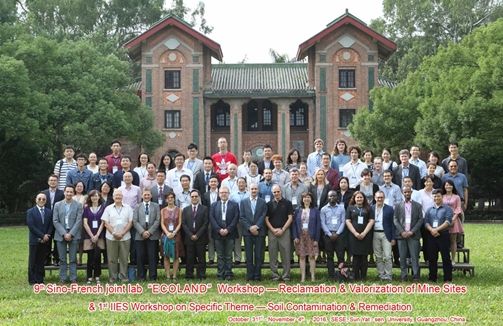 Another example of a successful Sino-French collaboration is the Lehn Institute of Functional Materials at Sun Yat-sen University. The Institute is a high-level international joint research institute established by Sun Yat-sen University in collaboration with the French Nobel Laureate Professor Jean-Marie Lehn.
(Source: l'Université de Lorraine, China Daily, China EDF, Global Times)