The year 2022 should be recorded in the history of BYD's development: new energy vehicles of the brand reached annual sales of 1.86 million units, surpassing Tesla to become the global top seller; appeared in the markets of more than 70 countries and regions around the world; the installed capacity of power battery reached the global top three; released luxury car brand YangWang, etc.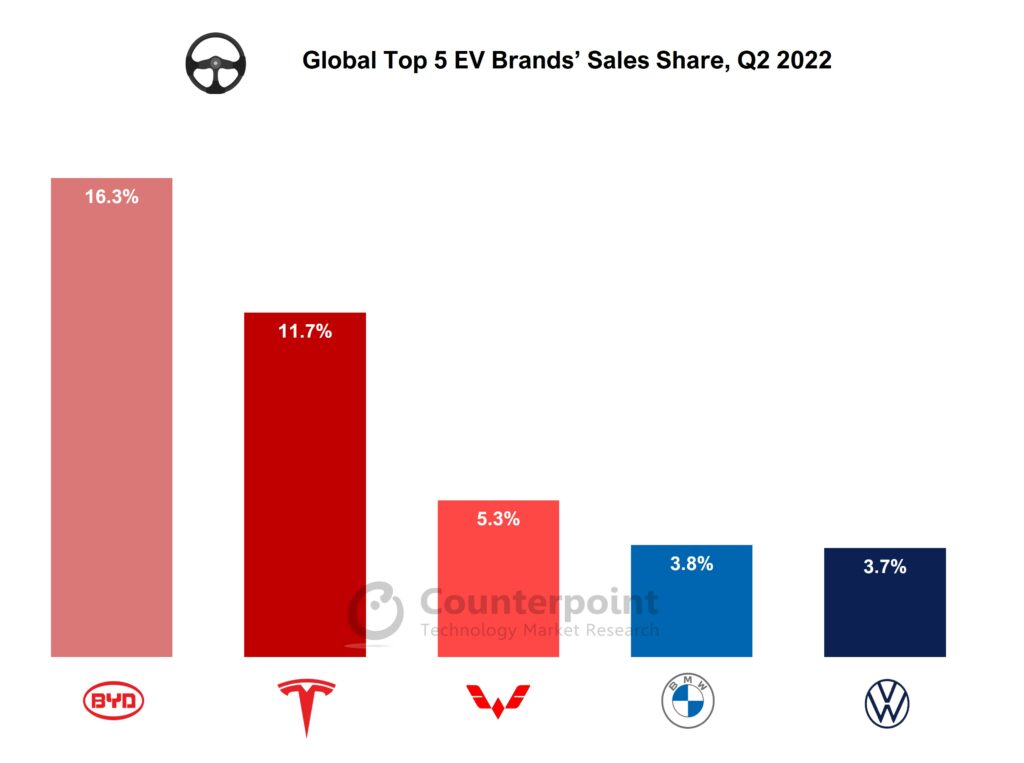 BYD's current achievements can not be separated from the long-term efforts in technology research and development and the large-scale effects of Guangdong's new energy vehicle industry.
Guangdong is China's first province in terms of automobile production and consumption. The area has several vehicles and automotive parts leading enterprises in the field of new energy vehicles. As a national new energy vehicle concentration highland, the number of new energy vehicle enterprises, R&D capabilities, and financing environment of the area are at the forefront of China.
Guangzhou, Shenzhen, and Zhaoqing are gradually forming some new energy vehicle industrial parks. In Shenzhen, BYD plays the role of a leader of the supply chain to drive the formation of a national new energy vehicle industry base integrating R&D, production, and sales.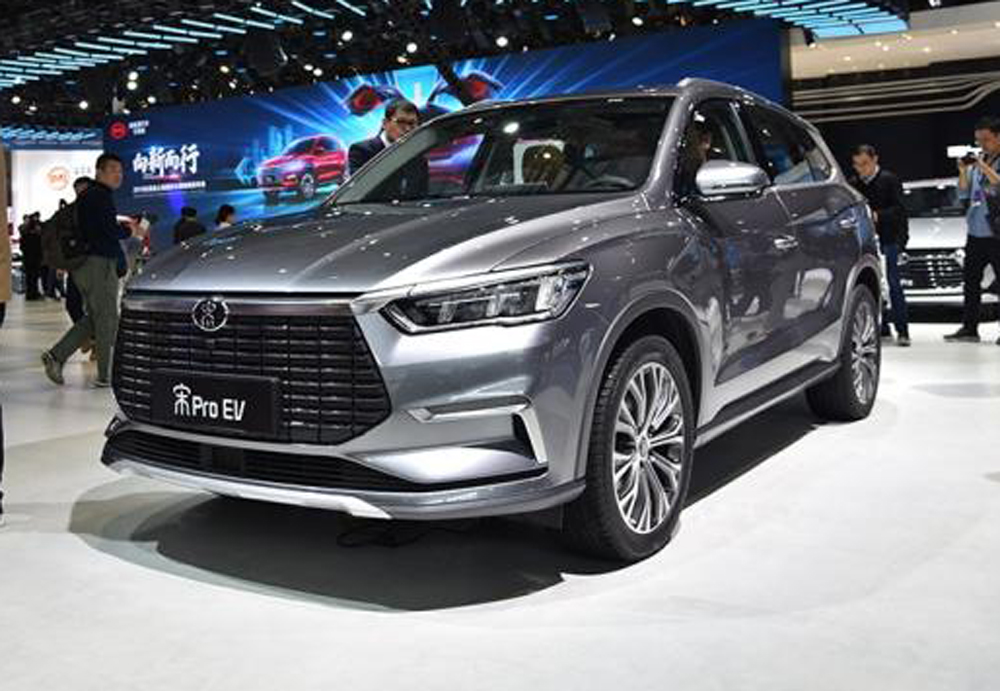 "We will continue to play a leading role in the process of promoting Guangdong's manufacturing industry and will continue to play a leading role in the development of higher-level products that better meet the needs of consumers and market demand, and drive the whole industry towards higher level development," said Luo Hao, assistant general manager of BYD's brand and public relations department.
22 patent applications per day, creating a technology-intensive company
In BYD, one of the core competencies is independent innovation.
In 2003, BYD's Chairman and President Wang Chuanfu acquired the Xi'an Qinchuan Automobile Factory, despite facing countless oppositions, which was a key step in the emergence of China's automobile brands in the global market. In 2012, BYD's new energy vehicles entered the Shenzhen cab market, helping to make Shenzhen the first city in the world to fully electrify public transportation.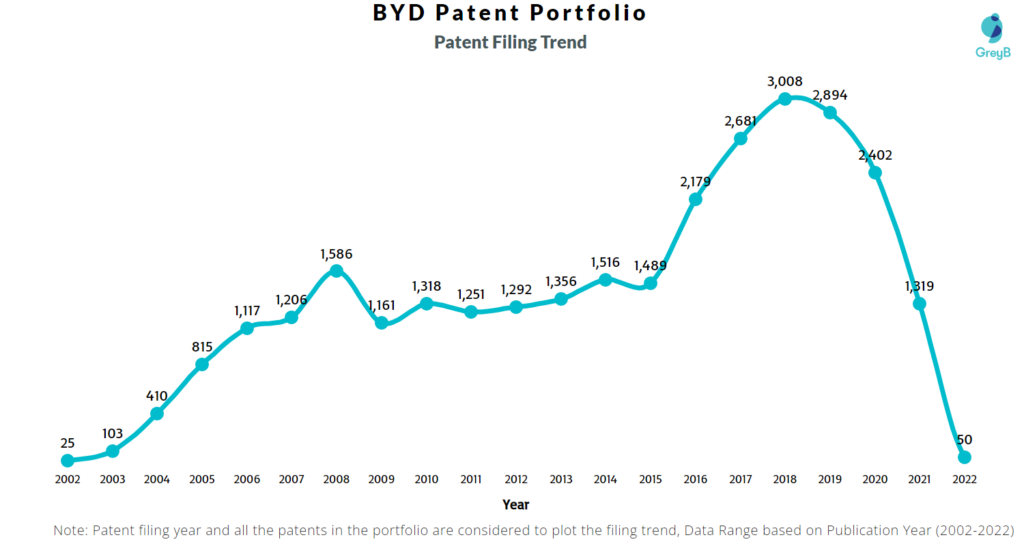 Luo Hao mentioned that BYD adheres to the corporate development concept of "technology is king, innovation is the foundation", improves the innovation power of the company, achieves a high level of openness to the outside world with electrified and intelligent products and green technologies, and takes a path from independent innovation to comprehensive open innovation.
Although BYD's market value is nearly 102.49 billion EUR, far ahead of the domestic car companies in the same line, its profitability is not among the top peers. From 2018 to 2022, BYD's gross profit margin was only maintained at 13%-19%.
A major reason is that BYD invests significantly in research and development, "in the first three quarters of 2022, BYD R&D investment has reached 1.49 billion EUR, in addition, up to now BYD new energy vehicle R&D staff has exceeded 49,000 people," said Luo Hao.
As of June 30, 2022, BYD had applied for 38,000 patents and granted 26,000 patents worldwide. Compared with the data at the end of 2021, BYD achieved a global increase of more than 4,000 patents and 3,000 authorized patents in the first half of the year only. This means that in the first half of 2022, BYD filed 22 patent applications and got 16 patent authorizations per day.
Wang Chuanfu, BYD's Chairman and President, once said publicly, "BYD has a 'technology fishpond' in which there are all kinds of technologies. According to the market needs, we fish one out, chips, electric vehicles, rail transportation, etc. are big fishes in this pond." In practice, BYD fished out the blade battery, DM-i super hybrid, e-platform 3.0, CTB battery body integration, and other disruptive technologies.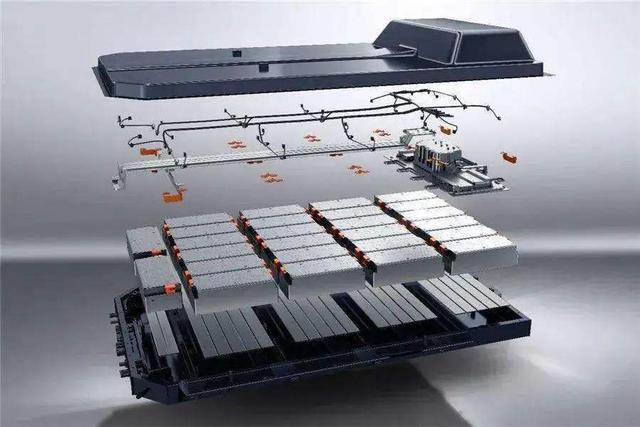 Among them, the blade battery may solve the long-standing battery safety problem. In 2020, BYD launched a blade battery, a new lithium iron phosphate battery. During the pinprick control test, when the ternary lithium battery was pinpricked surface, instant violent combustion occurred, with the surface temperature of more than 500 degrees; but there was no open fire nor smoke when BYD's blade battery was pinpricked surface in the same way, and the BYD battery surface temperature could be maintained between 30 to 60 degrees. According to BYD, with more than 500 patents on the blade battery, BYD is able to significantly increase battery safety, and effectively improve the battery energy density, which helps pull the lithium iron phosphate technology route back to market dominance.
Passenger car exports tripled for the year
According to the China Association of Automobile Manufacturers, in the first 11 months of 2022, China's independent brand passenger cars sold 10.479 million units, with a market share of 49.2%, beginning to occupy half of the Chinese auto market.
In the era of new energy vehicles, China's independent brands, such as BYD, have gained market share rapidly based on solid and core technologies. In addition, China has already formed a complete supply chain for the new energy vehicle industry even at a global level.
While China's domestic sales continue to rise, BYD's pace of going abroad is also accelerating. 2022 BYD exported a total of 55,916 units, up 307.2% year-on-year, with overseas sales reaching 11,320 units in December.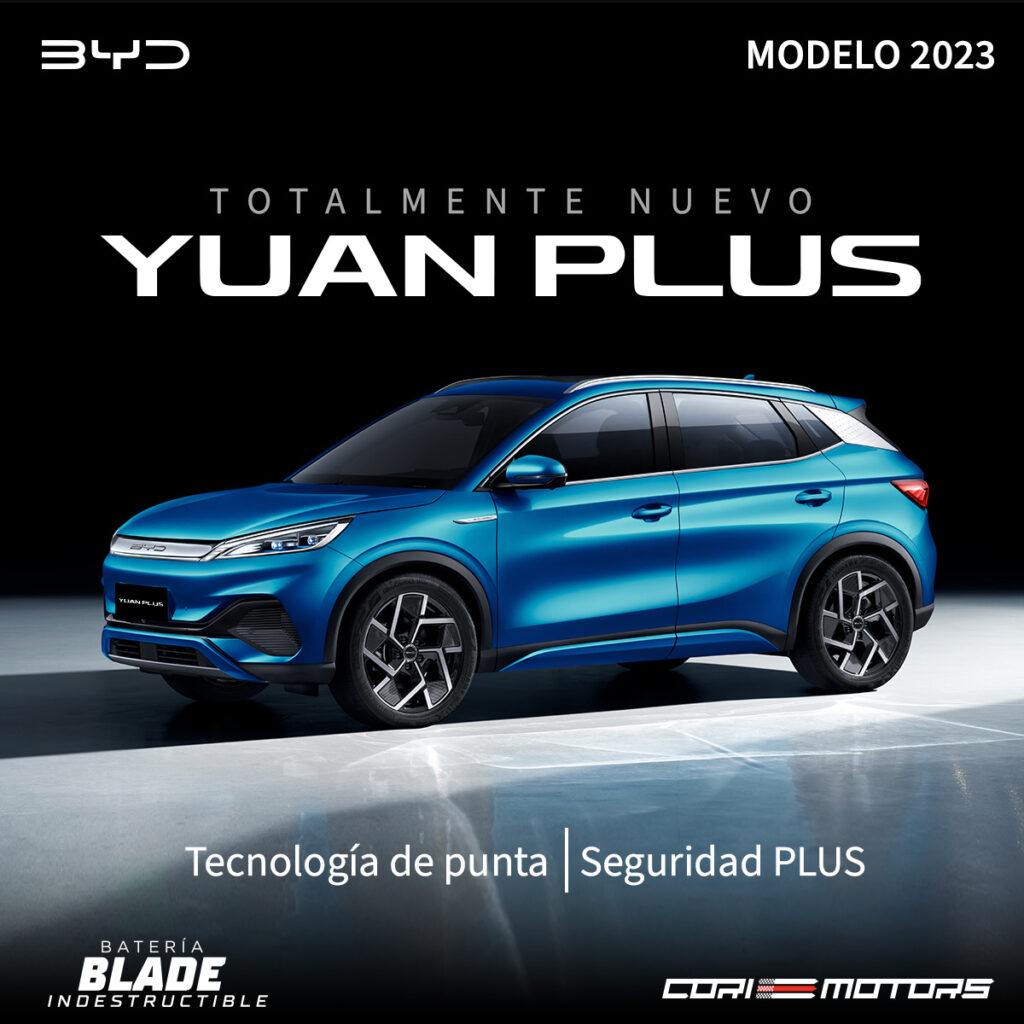 In 2022, BYD entered the passenger car markets of Australia, Colombia, Brazil, Singapore, Costa Rica, Thailand, and many other countries. BYD Yuan PLUS, which was launched early last year, as BYD's first model for the global launch, is designed to be compatible with overseas regulations and standards and has achieved simultaneous pre-sale in China and Australia. BYD's intelligent network connection system DiLink has also been optimized for overseas markets and is compatible with various apps commonly used by overseas users.
Luo Hao pointed out that the challenges of overseas market development mainly come from the challenges of differentiation, including differences in the market environment, differences in the consumer environment, and differences in the cultural environment, etc.
Given this, BYD will continue to strengthen collaborative relationships with quality local partners in overseas markets, develop accurate market strategies and product strategies, and provide local customers with quality product and service experiences.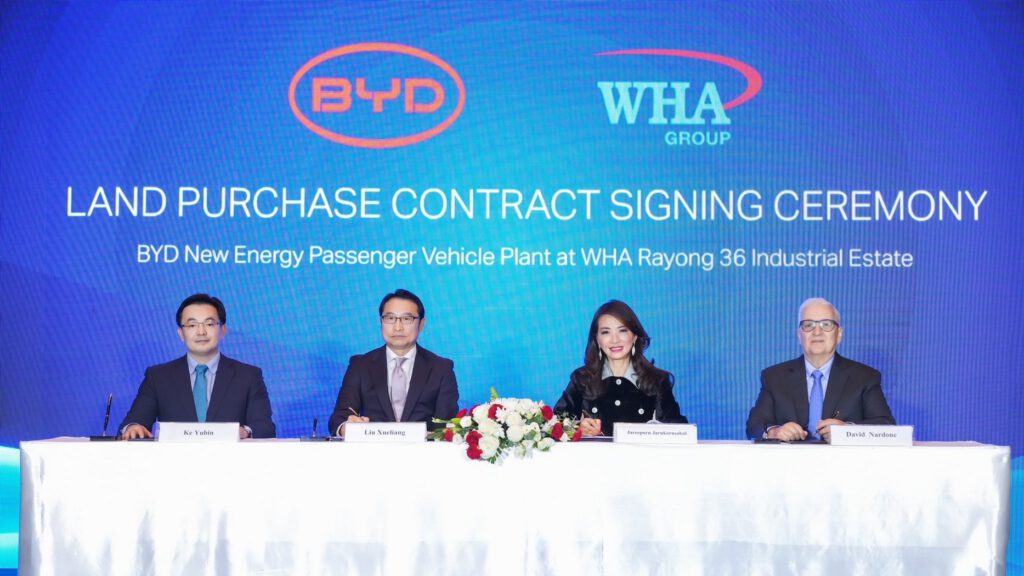 In September 2022, BYD signed a land subscription and plant construction agreement with WHA Group, Thailand's leader in fully-integrated logistics and industrial facilities solutions, to build its first overseas passenger car plant in Thailand. The plant will adopt the most advanced right-hand drive vehicle technology and is expected to commence operation in 2024 with an annual production capacity of about 150,000 vehicles, which will be placed in Thailand's local market and surrounding ASEAN countries and other regions.
(Source: GreyB, AutoEvolution, Ale Montero Tech, Counterpoint)