If a company's financial statement mainly examines its profitability in the economic dimension, then the ESG report mainly examines the company's ability to develop sustainably in the social dimension.
ESG means environment, social, and governance. As China's economy enters a new stage of high-quality development and the world is increasingly concerned about climate change, China, as one of the world's major economies, has set a dual-carbon goal of achieving carbon peak and carbon neutrality by 2030 and 2060, respectively.
Driven by the dual-carbon goal, in recent years, Chinese companies in all sectors have also embraced the ESG trend, not only to comply with governmental requirements and regulations, but also to respond to market and investor demands, and ESG reporting has become an important means of assessing a company's sustainable value.
On July 26, 2023, Bosideng released its ESG Report 2022/23, which is the 7th ESG report disclosed proactively since 2017 when Bosideng released its first ESG report. The report shows that Bosideng has achieved steady improvement in ESG ratings in a row, with MSCI Ming Sheng's ESG rating upgraded to "A" and CDP Climate Change's "B-" rating, which is the best rating obtained by Chinese textile and apparel enterprises as of July 2023.

Carbon Footprint Tracking for a Green Supply Chain
The textile industry is considered to be the second most polluting industry after oil due to its high energy consumption and emissions. According to a report by the United Nations Environment Programme, the global textile industry consumes about 9.3 billion cubic meters of water and emits more than 170 million tons of carbon dioxide annually, accounting for about 10% of global carbon emissions.
Among the eight important issues in Bosideng's ESG report for the fiscal year 2021/22, one of them is focusing on carbon neutrality and continuing to reduce the carbon footprint of products. This year's ESG report further emphasizes sustainable fashion to reduce the negative impact on the environment and society during the entire life cycle of the product.
Specifically, from the raw material to the final delivery of a down jacket to the consumer, from the energy utilization and waste control in processing and production to the packaging of express delivery and the lighting of the store, every link will produce carbon emissions.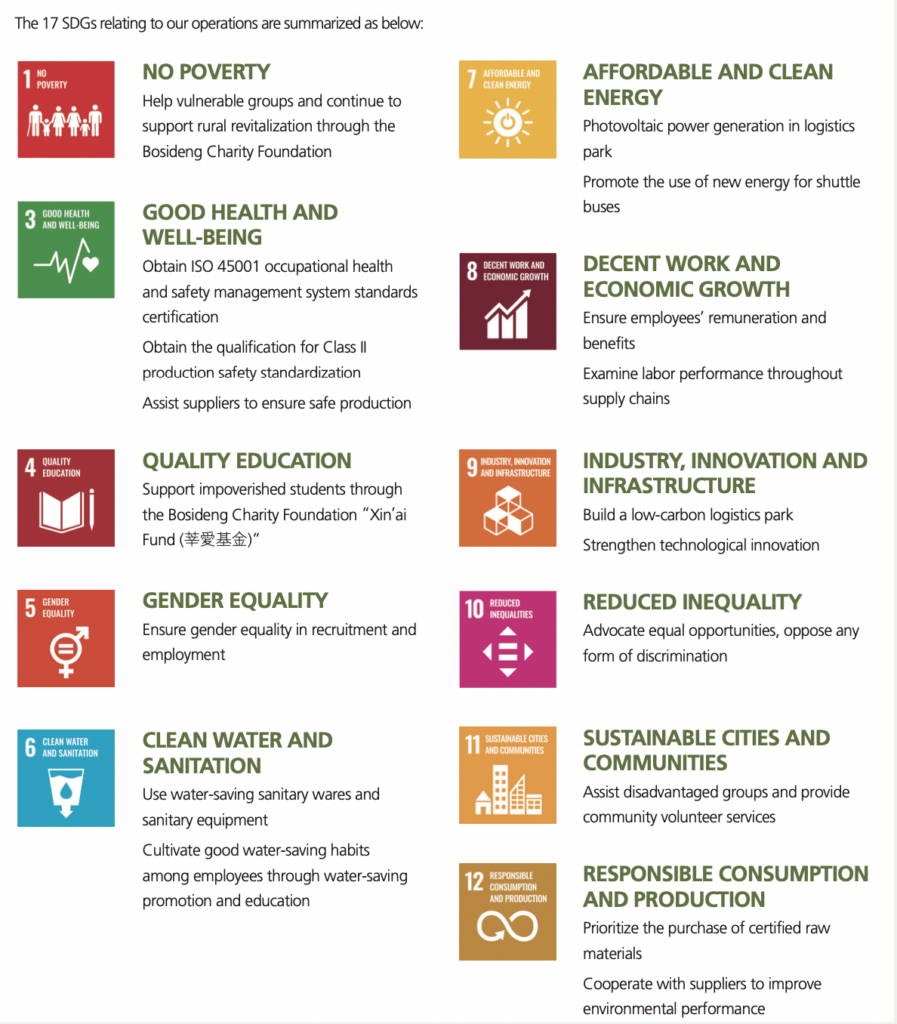 To reduce carbon emissions as much as possible, it is necessary to track the carbon footprint of the entire down jacket production chain, including the raw material stage, the manufacturing stage, the product transportation stage, and so on. The carbon footprint of a Bosideng light-down jacket was finally calculated to be only 6.47 kilograms, which is lower than that of a T-shirt (7 kilograms).
Behind the industry-leading figures, Bosideng has long been infiltrating ESG management into every aspect of its strategic deployment and daily operation and has been working hard in the spirit of long-termism.
In the raw material stage, Bosideng prioritizes suppliers that have passed the RDS certification of responsible down standards to avoid unnecessary harm to animals.
In terms of external fabrics, while traditional nylon and polyester are petroleum-based petrochemicals that generate large amounts of energy consumption and waste emissions during the production process, Bosideng has turned to environmentally friendly fabrics.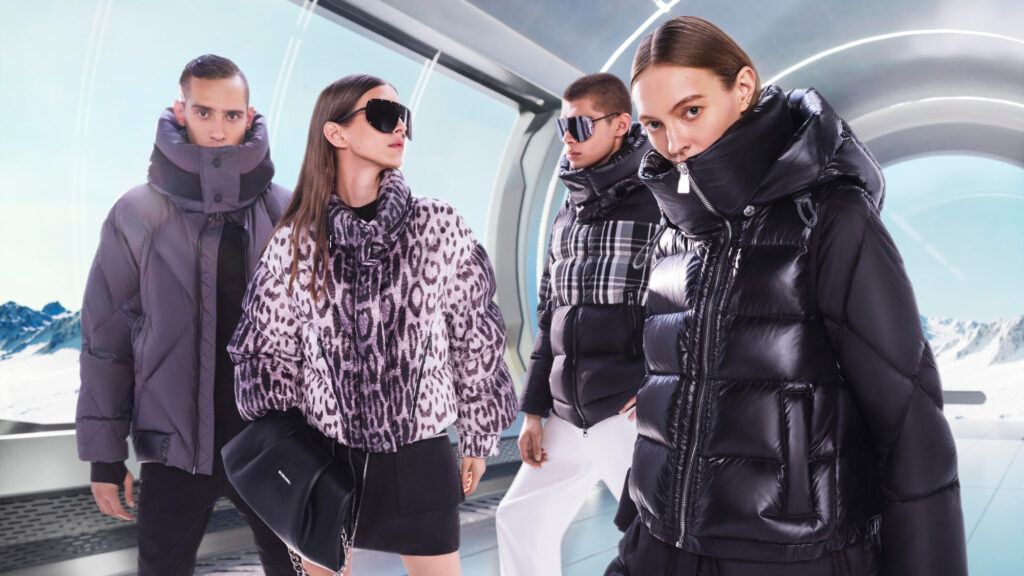 At the production stage, to improve the efficiency of energy utilization and the proportion of renewable energy use, internally, Bosideng has established a real-time energy data monitoring platform to digitally empower the improvement of energy efficiency. At the same time, Bosideng expands the use of photovoltaic power generation equipment and promotes the use of photovoltaic power generation equipment in production and logistics parks.
For external suppliers, Bosideng promotes the elimination and modernization of coal-fired boilers and electric motors, saving more than 4,500 megawatt-hours of energy consumption since 2014. In addition, Bosideng prioritizes suppliers with environmental management systems to encourage them to work together to promote green production and the sustainable development of the industry.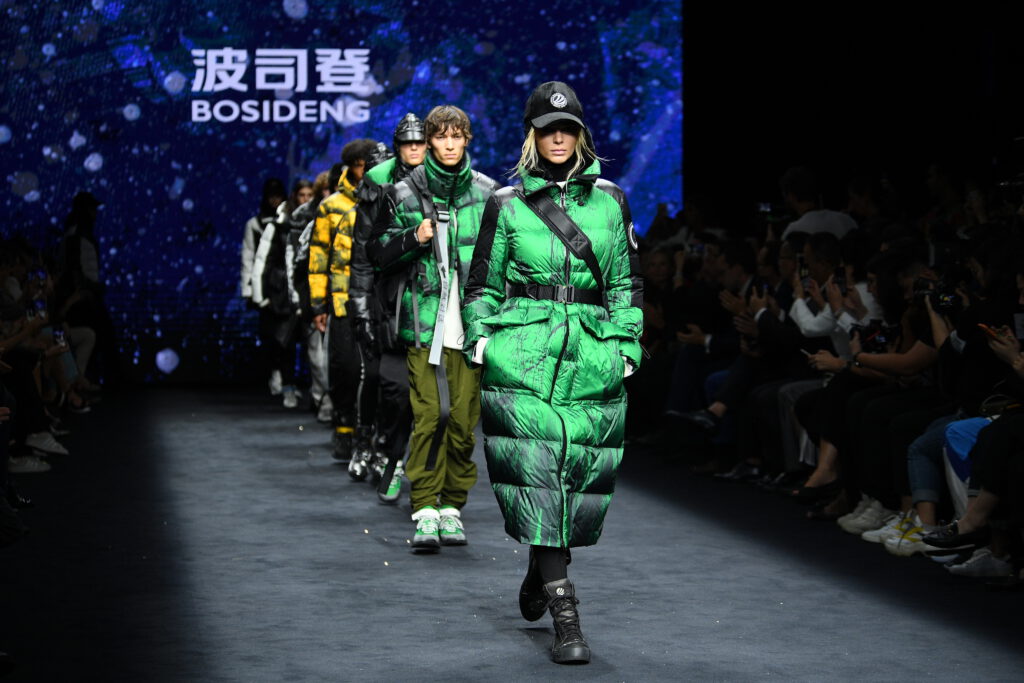 In the transportation as well as sales stages, Bosideng seeks more carbon reduction possibilities by striving for excellence in detail. For example, automatic carton packaging machines are put online to avoid the use of packing and sealing tapes as much as possible, and reuse cartons and plastic products; online sales channels reduce the use of bubble bag packaging; in offline stores, Low-E glass is used in the facade to reduce the impact of the outdoor environment on the internal temperature of the store to reduce the use of air conditioning, and green modifications have been made to the store's lamps and lighting fixtures, switchboards, and screens to avoid unnecessary use of carbon. The store lighting, switchboards, screens, and so on have also undergone green remodeling to avoid unnecessary waste of resources.
Warm the world and take care of the world
Social responsibility is the embodiment of brand strategy and brand spirit for enterprises; for investors, it is an important consideration of whether an enterprise has long-term value; and for consumers, the active participation of enterprises in environmental protection and social welfare activities is an important part of evaluating a brand's image, which influences consumers' purchasing decisions.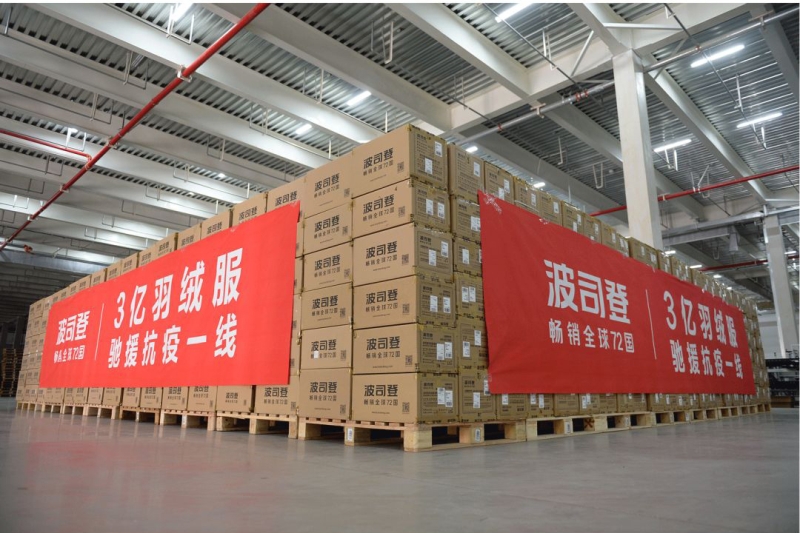 During the 47 years of focusing on down apparel, Bosideng has left an impression of warmness in the hearts of consumers, and Bosideng has always been actively participating in public welfare undertakings.
In Tonggu Naoer Gacha, Alashan Left Banner, Inner Mongolia of China, a desert-covered land, Bosideng planted 20 acres of ecological public welfare forests with 1,000 shrubs. At Bosideng's Sewing Training School, more than 4,900 people have gained crucial skills through the training program since 2015, contributing to the improvement of the social problem of a lack of job training resources. Plus, Bosideng charity foundation sponsors poor students to complete their studies; Bosideng donates cold-proof clothing and donations to help flood relief work; and Bosideng has provided professional cold-proof equipment for 26 consecutive years to escort the Chinese mountaineering team on Mount Everest.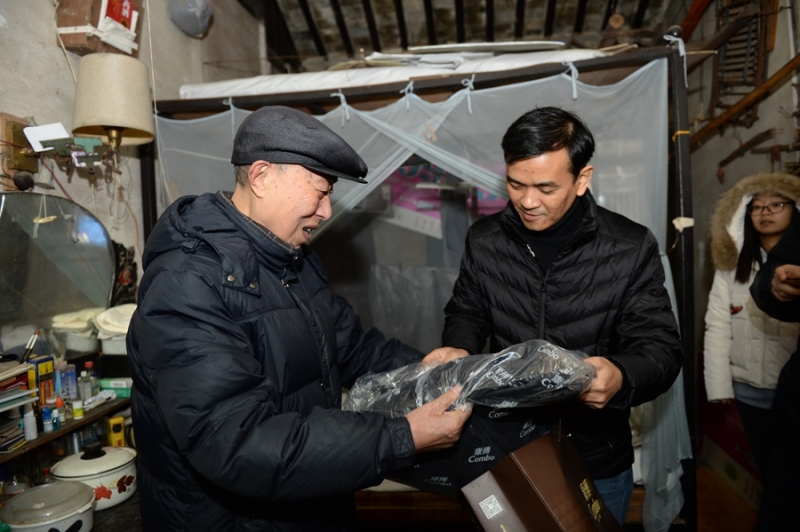 Annual reports summarize a company's past, while ESG reports show a company's future, pointing to long-termism.
For Bosideng, the active disclosure of ESG reports has persisted for 7 years. Long-term exploration and efforts have enabled Bosideng to achieve a steady increase in ESG rating, which also means that Bosideng has been recognized by authoritative institutions in environmental protection, social responsibility and corporate governance, and has achieved industry-leading ESG development achievements, which is in line with investor expectations for sustainable development and has set up a good ESG governance model for Chinese enterprises.
(Source: bsdfund, bosideng, jing daily)