What kind of feeling would it be for a surreal digital person dressed in ancient Chinese costumes, and interacting with you in the live broadcast room to explain milk knowledge?
On May 4th, Yili Group's surreal digital human Jin Dian appeared in the Douyin (TikTok Chinese version) live broadcast room to interact with millions of online consumers, receiving 1 million likes in 8 minutes.

Established in 1993, Inner Mongolia Yili Industrial Group Co., Ltd. is the largest dairy company in China with the most complete product categories. It is the only dairy company in China that meets the standards of the Olympic Games and provides services for the 2008 Beijing Olympic Games; it is also the only dairy company in China that meets the standards of the World Expo and provides services for the 2010 Shanghai World Expo in China.
In 2022, the group achieved a total operating income of 16.08 billion euros, and the net profit attributable to the parent company will be 1.23 billion euros. Among them, the operating income has achieved steady growth for 30 consecutive years.
Yili's Digital Human Family
Jin Dian is a surreal digital person in China's dairy industry. A surreal digital human refers to a virtual image that is synthesized through technology and fits as closely as possible to a real person. Popular understanding, in terms of visual effects, the expressions of surreal digital people are already very close to real people.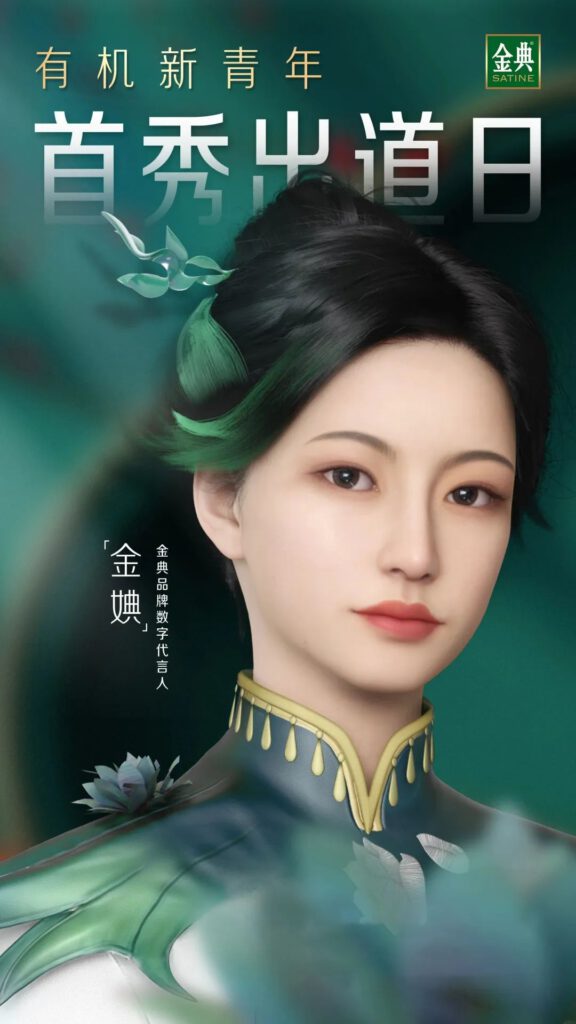 It is a conventional limitation that surreal digital humans cannot live broadcast in real-time, but Yili broke through this limitation by combining real-time motion capture technology of surreal digital humans with a real live broadcast of 3D scenes and achieved the first live broadcast of surreal digital humans in the industry. Jin Dian will be applied to more new technology metaverse scenarios in the future to enhance the emotional connection and interaction between the brand and consumers.
For usage of surreal digital humans, Yili emphasizes low cost, high efficiency, and strong experience in marketing innovation, and new scenes, new vision, and new interaction in providing services, and wide applicability and virtual enhancement in brand building.
The imagination space of YILI-GPT
In the dairy industry, digital spokespersons are also used in the brand image display of some companies and the communication and interaction with consumers. However, Yili is at the forefront of the industry in breakthroughs in digital human technology and usage scenarios. In addition, Yili is also accelerating the industrial application of AIGC technology.
The main color of Jin Dian is dark green, inspired by the organic ecological environment. In addition, the company simultaneously launched a new product: Jindian Active Lactoferrin Organic Pure Milk. According to the brand, this milk is the world's first organic milk with active lactoferrin at room temperature, which has 8 times the active lactoferrin. The leading design part of this product is also done by AI.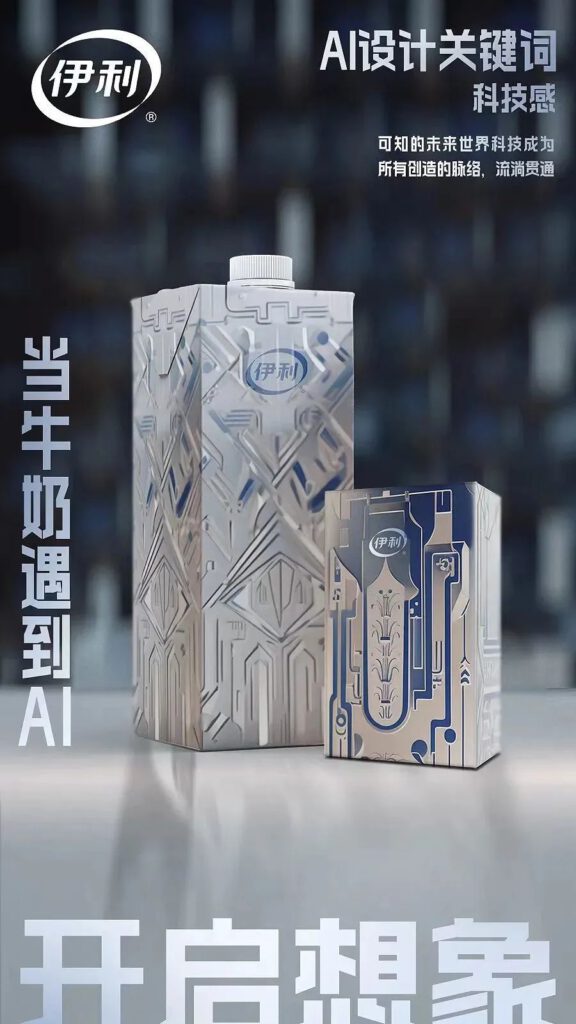 According to Nielsen, 47% of consumers believe that high-end products should have superior designs. Yili's launch of AI packaging this time not only caters to consumers' aesthetic upgrades but also explores a new path for AI applications in the dairy industry.
The release of ChatGPT has opened up a greater imagination space for the artificial intelligence industry. Inside Yili, there is also a digital product YILI-GPT.
In YILI-GPT, users will be able to complete a series of human-computer interaction tasks such as question-answering, copywriting, and code programming through intelligent dialogue. They can also use intelligent drawing capabilities to create richer and more interesting marketing scenarios and gameplay, such as personalized identity Symbols, product co-creation, etc.
Yili said that it will continue to promote the construction of the project internally to realize the innovation and upgrading of the whole business value chain including R&D, manufacturing, supply chain, and marketing.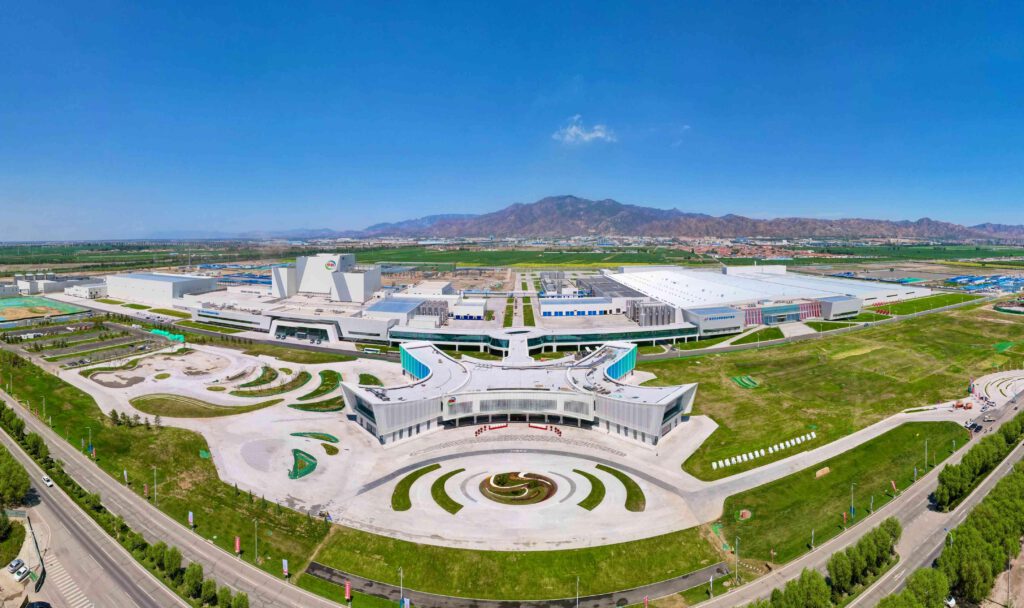 It is reported that Yili has achieved capability accumulation and scene application in machine learning, operation optimization, computer vision, natural language processing, etc., and has practiced intelligent decision-making in areas such as intelligent research and development, intelligent manufacturing, flexible supply chain, and precise personalized marketing.
Among them, in terms of an intelligent supply chain, it effectively empowers supply chain business scenarios such as intelligent production scheduling, intelligent replenishment, and intelligent transportation, and improves the efficiency of operational decision-making. In 2022, Yili reduced supply chain transportation costs by 13.5% through self-developed algorithms in related scenarios.
Create a glass of digital milk
By building advanced digital technology systems, high-quality digital resource systems, and professional digital talent teams, Yili established and improved full-chain coverage, full-scenario penetration, all-around interaction, and a "Four Full Operation Systems" shared by all categories.
As a specific example, in terms of full-scenario penetration, Yili has deeply activated the value of various data online, paying attention to public domain traffic, and cooperating with third-party leading e-commerce and media platforms; paying attention to private domain development, closely interacting with consumers.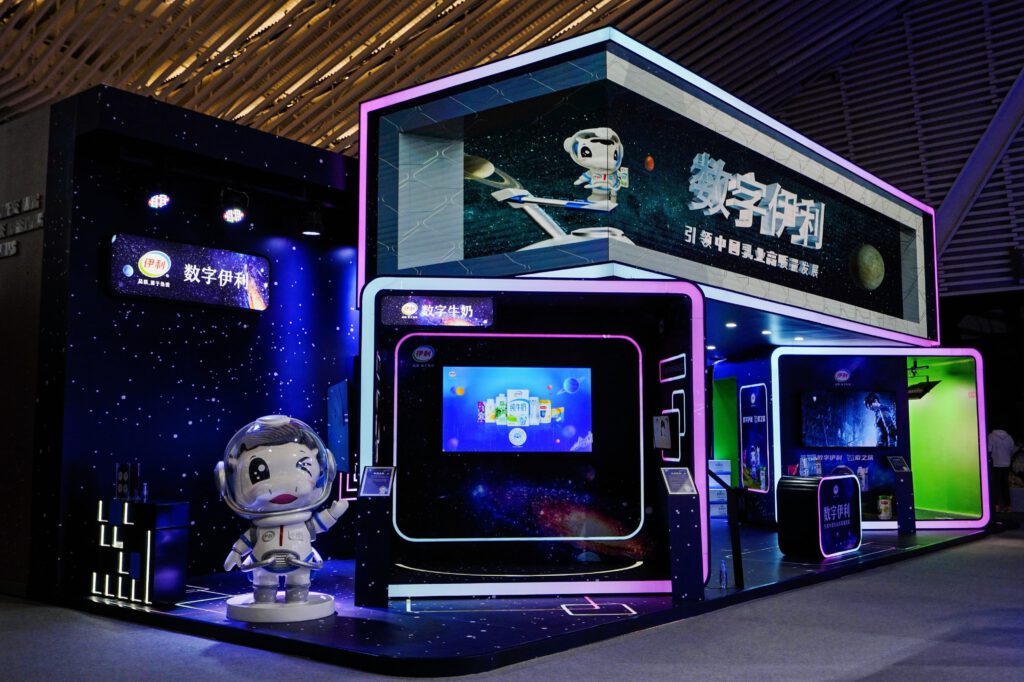 In terms of full interaction, Yili has built a consumer experience platform and established complete digital products, systems, and tools to gain real-time insights into consumer needs more efficiently, directly, and accurately, listen to consumers' voices, and continuously optimize products.
In addition, Yili's digital transformation has covered and empowered the entire industrial chain. In the upstream, intelligent dairy cattle management has been realized; in the production and processing links of the midstream, intelligent means have replaced manual work, realizing the integration of upstream and downstream wisdom; in the downstream, experience platforms are launched to accurately understand consumer needs with diversified and personalized recommendations.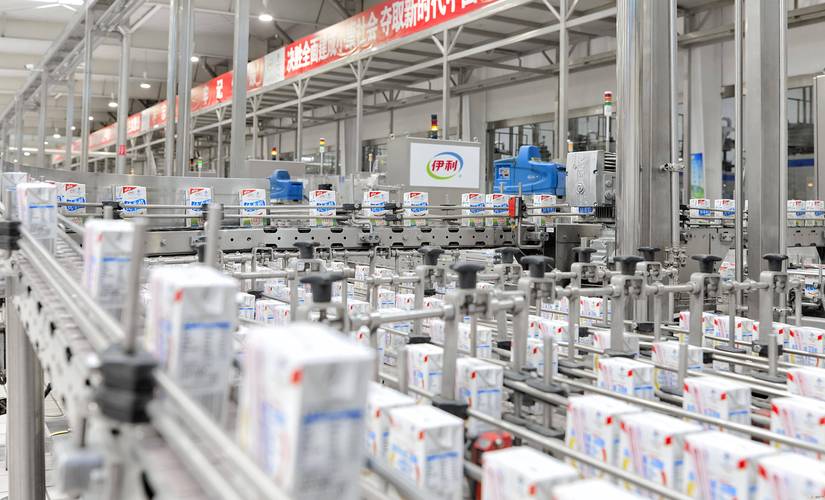 With the issuance of a plan for the overall layout of the country's digital development , the construction of digital China has become an important engine for promoting Chinese-style modernization.
Yili said that it will continue to pay attention to cutting-edge technologies, explore more possibilities for the digital transformation of the dairy industry, continuously improve its advanced, efficient and professional digital technology application capabilities, promote the value-added integration of new digital technologies and the core business of the dairy industry to create a cup of "digital milk" with both nutrition and technology for global consumers.
Digital technology is reshaping the industrial chain, from upstream pasture breeding to midstream manufacturing to downstream marketing and sales, bringing more scientific, precise and efficient management. At the moment when enterprises are building digital capabilities one after another, Yili's exploration and achievements have opened up new space for the industry in terms of digital-real integration and breakthroughs in digital capabilities, and have become a new sample leading digital-real integration.
(Source: Yili, 36kr)