With the recent news of cryptocurrency regulation in the US, investors and entrepreneurs have been looking for more favorable cryptocurrency jurisdictions.
Hong Kong's virtual asset licensing regime, which came into effect on June 1, is cementing its position as the destination of choice for cryptocurrency and Web3 companies. With favorable regulation, advanced infrastructure, and a highly qualified workforce, Hong Kong offers an ideal location for cryptocurrency startups looking to develop and expand their business.
Technical maturity
In 2021, China's 14th Five-Year Plan for National Economic and Social Development and Outline of Long-term Goals for 2035 was released, proposing to cultivate and strengthen emerging digital technologies such as artificial intelligence, big data, blockchain, cloud computing, and network security, and improve the industrial level of communication equipment, core electronic components, and key software.
According to incomplete statistics, the central and local governments issued up to 1,219 blockchain-related policies in 2021, including 132 blockchain-related policies issued by the central government; Guangdong local government ranked among the regions with the most blockchain policies in the country with 116 policies In the first place, there were 106 blockchain-related policies in the 9 cities in the Guangdong-Hong Kong-Macao Greater Bay Area, which was still far more than other provinces and regions.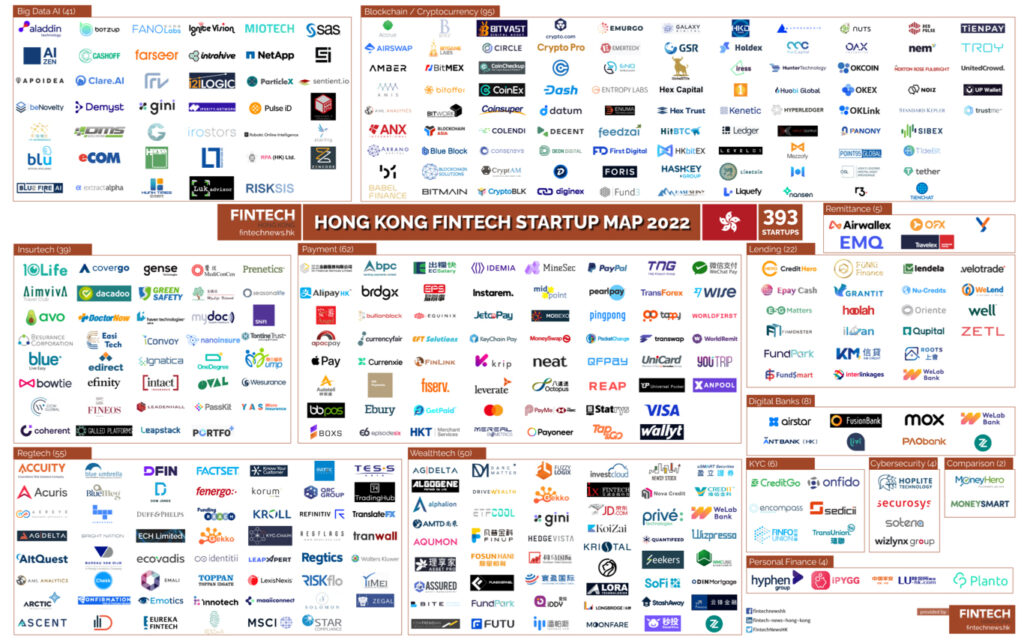 The blockchain policy of the Guangdong-Hong Kong-Macao Greater Bay Area focuses on supporting the implementation of special research and development projects for blockchain technology; promoting the construction of trusted data service network infrastructure, and developing independent, controllable, and interconnected blockchain open source platforms; carrying on mathematics, information science, basic science and applied science research such as cryptography; strengthening key core technologies such as consensus mechanism, smart contract, encryption algorithm, distributed storage, cross-chain and sharding; exploring the integration and application of blockchain and new generation information technology; covering enterprise growth rewards, platform rewards, application rewards, technology rewards, financial support, activity subsidies and other stages of blockchain industrialization.
The digital economy in the Guangdong-Hong Kong-Macao Greater Bay Area is developing rapidly. The scale and financing popularity of the blockchain industry is at the forefront of the country. The number and scale of blockchain financing in Hong Kong and Shenzhen are in a leading position. In 2021 alone, there have been 105 financing events in China's blockchain industry, mainly concentrated in Hong Kong, Shenzhen, Beijing, Hangzhou, and Shanghai. The financing of $485 million ranked second in the country.
Regulatory frameworks
One of the key factors driving this trend is the Hong Kong government's more proactive approach to regulating the cryptocurrency industry in recent years.
January 2022: Hong Kong's Securities and Futures Commission (SFC) and the Hong Kong Monetary Authority (HKMA) issued a joint circular on intermediary agencies' virtual asset-related activities, followed by the HKMA's policy on encrypted assets and stablecoins.
September 2022: HKMA published a position paper on retail central bank digital currency (CBDC) (i.e. e-HKD).
October 2022: Hong Kong's Financial Services and the Treasury Bureau (FSTB) published a policy statement on the government's measures and plans to develop VA, including discussion of the VASP regime, tokenization of green bonds, and allowing retail investors to trade cryptocurrencies.
December 2022: Hong Kong's Legislative Council passed the proposed VASP regime for virtual asset service providers, including virtual asset transactions.
February 2023: SFC published a consultation paper on allowing retail investors to trade virtual assets.
June 2023: VASP regime began.
This timeline demonstrates the government's clear commitment to provide a clear and progressive regulatory framework for crypto assets. The recent passage by the Legislative Council of the VASP system represents an important step forward in this effort. With strong investor protection and market integrity measures in place, Hong Kong is a popular destination for cryptocurrency companies currently looking to gain a foothold in Asia.
Talent pools
Hong Kong's large, highly educated, and skilled workforce with expertise in fintech and other technology-related fields is a key asset in Hong Kong's growing cryptocurrency industry.
In addition, Hong Kong's new talent program targeting global high earners and elites is attracting more top talent from around the world to Hong Kong.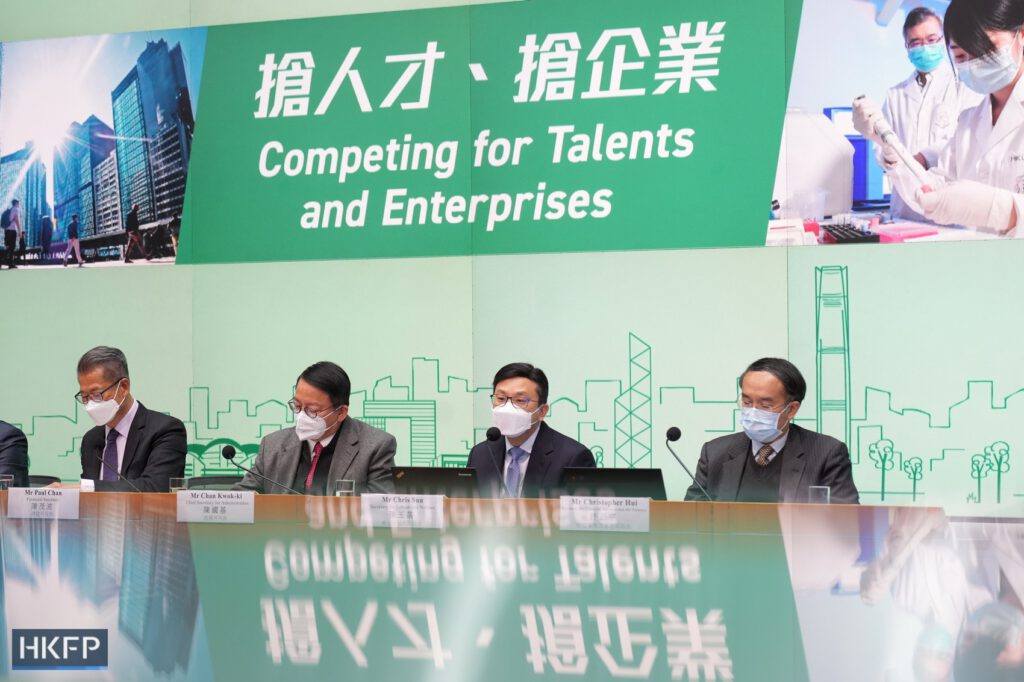 The proximity to the Shenzhen border also provides easy access to a wealth of developer and engineering talent, which is great for startups looking to innovate and disrupt the traditional financial system.
Their presence further cements Hong Kong's position as a global leader in the technology industry, especially in fintech and cryptocurrencies.
Encryption ecosystem
Hong Kong's advanced financial market and strong infrastructure make it an ideal location for cryptocurrency companies to easily obtain capital and form partnerships. Hong Kong's highly developed banking system, strong capital, and liquidity enable smooth business transactions for crypto startups. Additionally, Hong Kong's culture of risk-taking and innovation has fostered an extensive network of innovation labs, incubators, accelerators, and co-working spaces in the region. This provides entrepreneurs with a wealth of resources to scale their businesses, including programs from 17 government Innovation and Technology Funds (ITFs) and public funding centers such as the Hong Kong Science and Technology Park and Cyberport.
With corporate innovation programs and accelerator programs such as Blueprint, Brinc, The Cage, and Betatron, Hong Kong offers a supportive ecosystem for cryptocurrency startups to gain a foothold in Asia.
Blockchain and cryptocurrency have become a key layout in Hong Kong's fintech industry, accounting for 24% of all fintech start-ups in the region. Hong Kong's thriving crypto ecosystem is supported by diverse players and communities, from startups to established companies, all working together to drive blockchain and crypto adoption. Their combined efforts have made Hong Kong a leading center for the future of finance, where cutting-edge solutions are developed, tested, and deployed at scale.
While the topic of a cryptocurrency hub race between Hong Kong, Singapore, and the UAE is often discussed, it is clear that Hong Kong and Singapore have established themselves as leaders in fintech and blockchain technology.
Like Singapore, Hong Kong has established advanced infrastructure and a supportive ecosystem, attracting top talent and start-ups from around the world. At the same time, Dubai is catching up quickly in cryptocurrency regulation, but its financial market and regulatory experience are relatively lagging.
While Dubai has made significant strides in establishing itself as a cryptocurrency-friendly city, it still has a long way to go before it can rival Hong Kong and Singapore.
Ultimately, the success of a crypto hub depends on a complex set of factors, including technical maturity, regulatory frameworks, talent pools, financial markets, and supporting ecosystems, and Hong Kong is well prepared.
(Source: Souhu, fintech news hk)