Following development of AI painting technology and the AI-Generated Content (AIGC), Baidu, a Chinese Internet company, has launched an AI painting generator "Wenxin-YiGe", which can generate images with Chinese descriptors.
At the 2022 Wanxiang-Baidu Mobile Ecology Conference held on September 23, Baidu released the AI Assistant, covering various AIGC applications, including AI automatic generation of text and pictures, and conversion of pictures into videos.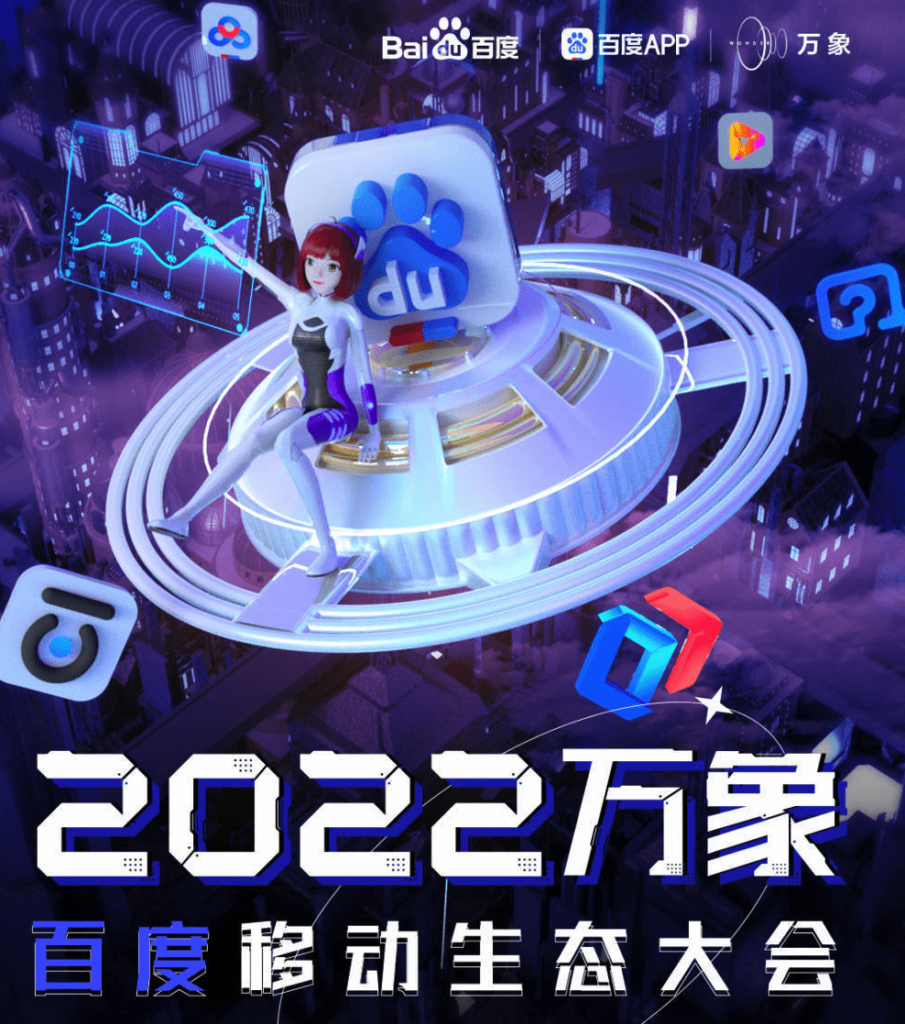 With the power of AIGC, Baidu hopes to start a content production revolution. In other words, to bring a set of AI production content tools to Baidu's existing more than 5 million Bajia creators, then to help them produce video content faster and better, thus increasing the user stickiness of Baidu products to counter the head short video platforms.
At the conference, Baidu's Mobile Ecology Business general manager Jackson He believes that AIGC technology will become a new variable and new direction for Baidu's mobile ecology. Based on AI production of copy, pictures, graphics to video and other technologies, Baidu has established the "AIGC Media Alliance" with dozens of authoritative media.
At present, the mobile ecological Internet has topped out. Can Baidu's mobile ecology reap the desired effect?
AIGC, the gospel of workers
In recent years, AIGC has been regarded as a new type of content creation after PGC (Professional-generated content) and UGC (User-generated content). In the past, PGC mainly relied on professional teams to create content, just like movie, TV series and game production, which is costly and limited in number, and difficult to operate without a dedicated team; while UGC gives the right to produce content to users, and the early Internet blogs and the current short video platforms such as TikTok are typical cases of UGC.
Nowadays, the user's demand for timely content production is becoming more and more rapid, but the efficiency of PGC and UGC output content can no longer meet user demand. At the same time, there is a lot of boring and repetitive work in the process of content production. Therefore, the emergence of AIGC is expected to take up part of the boring work for the typists.
In 2021, Gartner, the world's leading IT research and advisory firm, released 12 key strategic technology trends for 2022, including Generative Artificial Intelligence (GAI) at the top of the strategic list. According to Gartner, generative AI can learn from existing data such as images and text and generate new, similar raw data that can be used in areas such as automated programming, drug development, visual arts, social, and business services.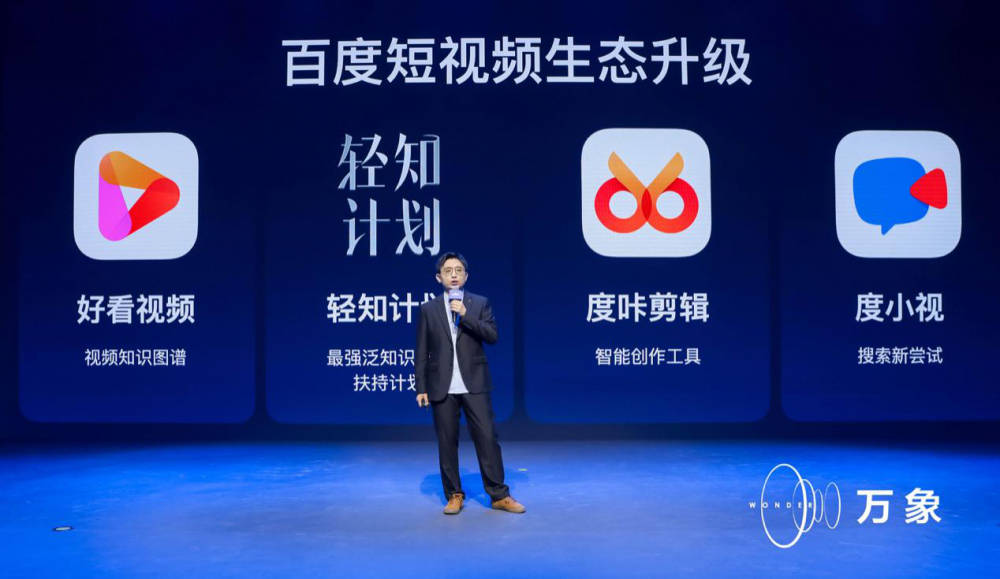 Although generative AI under Gartner's definition covers a somewhat broader scope than the AIGC discussed earlier, the trend toward AI-generated content cannot be ignored. Gartner expects generative AI to account for 10% of all generated data by 2025, compared to less than 1% today.
Baidu released its AI copywriting assistant, AI illustration assistant, AI video production assistant and other AIGC applications belonging to multimodal content understanding and automatic generation technology, mainly for a wide range of users and content creators.
According to Jackson He, AI Copywriter Assistant can quickly produce different styles of article titles and content paragraphs according to the needs of creators. The AI Illustration Assistant can automatically "paint" more than 10 different styles of paintings based on keywords, allowing creators to achieve "freedom of illustration". The AI video production assistant allows creators' graphics to automatically generate videos at a speed of minutes, shortening the creation cycle from graphics to video by more than three times.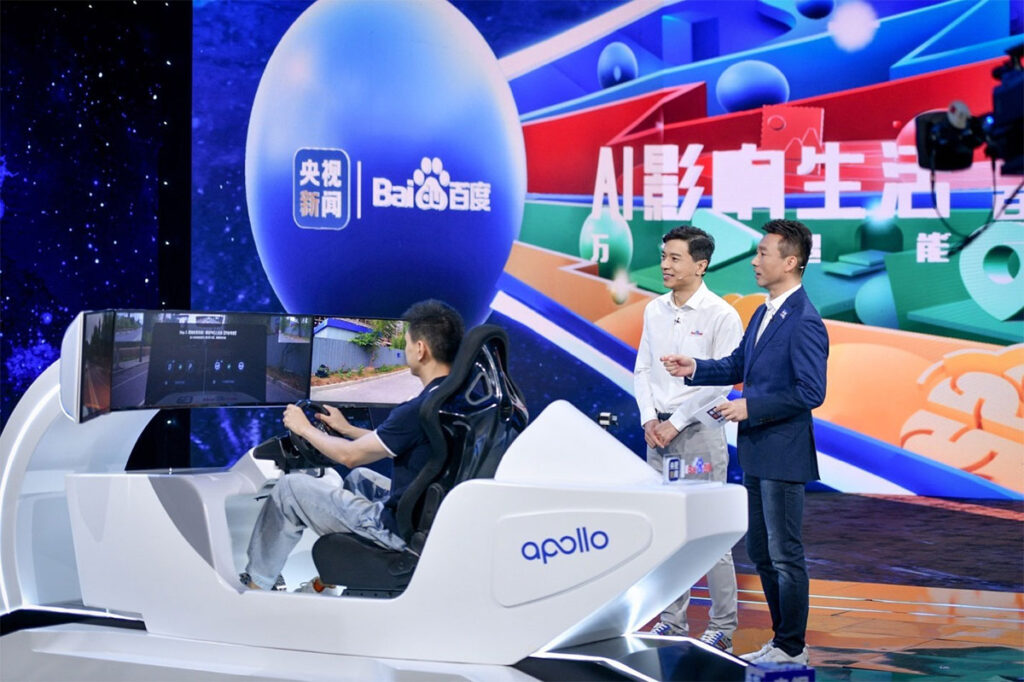 Previously, China's National Early Warning Information Center shortened the time to produce a video of early warning information to 90 seconds based on Baidu Bajia's AIGC graphic-to-video technology. Within two years, the project achieved a total publication volume of 1 million articles and reached 40.8 billion people.
At the same time, AIGC also often appears as the core capability of digital people, and is born together with digital people. Similarly, Baidu also combines digital human technology with AIGC graphic-to-video technology and TTS voice synthesis technology to customize human digital twins for media and creators.
Based on Baidu's human digital twins technology, the official short video brand of China Youth Daily, a very influential comprehensive daily newspaper in China, can automatically complete multilingual broadcasts and sign language hosts by simply typing in the text.
Ten years of investment and Baidu's new image
The emergence of several AIGC applications from Baidu is related to the continuous evolution of its AI technology models in recent years. Take Baidu's AIGC as an example, the technology behind it is inseparable from pre-trained big models, deep learning platforms, and artificial intelligence chips. Since the beginning of 2019, Baidu has deepened its pre-trained model research and development, creating a family of Wenxin big models.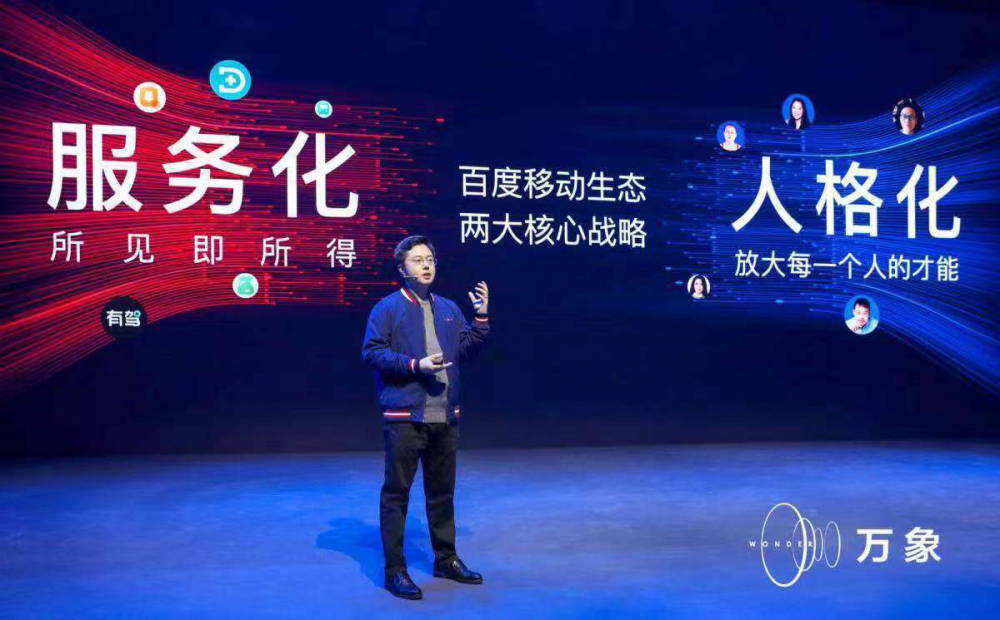 The Wenxin series of models have the core feature of knowledge enhancement, based on a continuous learning semantic understanding framework, fusion learning from large-scale knowledge and massive data. For example, the AI drawing capability uses a cross-modal graphic generation model ERNIE-ViLG; the AI digital human dialogue capability uses the dialogue generation big model Wenxin PLATO; currently, Baidu Wenxin has released more than 10 big models, which greatly reduces the threshold of AI development and application.
According to Baidu, the company has invested in the AI industry for 10 years, with a cumulative R&D investment of over $100 billion, and has been ranked first in China in terms of AI patent applications and licenses for four consecutive years.
Where will AIGC go in the future? Robin Li, the founder and chairman of Baidu, judged that AIGC will go through three development stages in the future: assistant stage, collaboration stage, and original stage.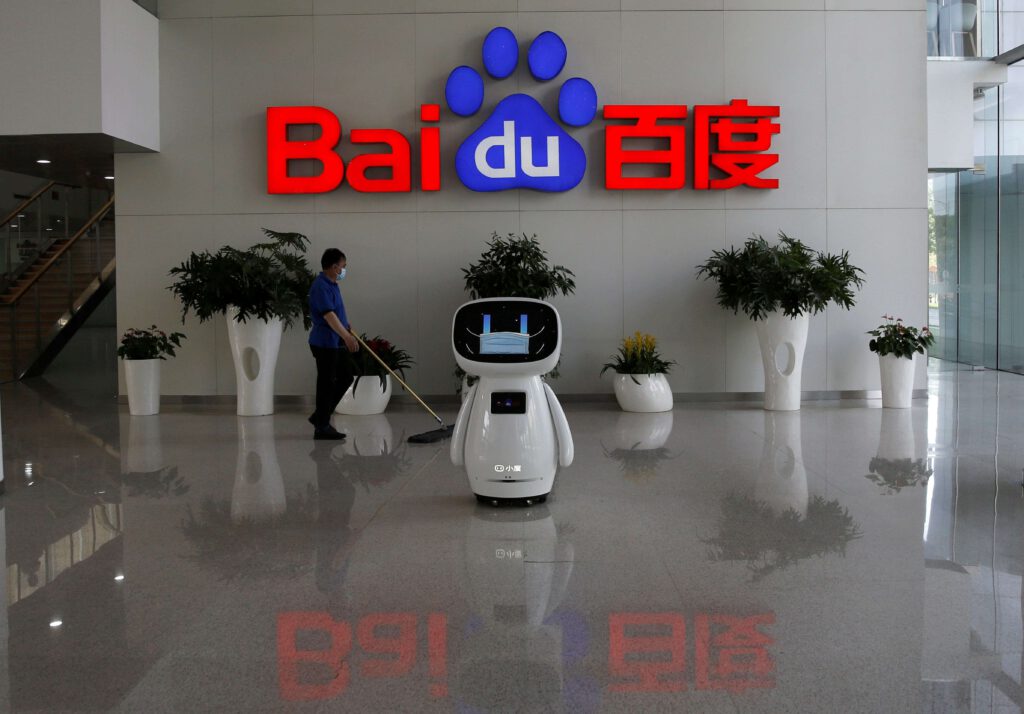 In the first stage, AIGC will assist humans in content production; in the second stage, AIGC will appear in the form of virtual humans, forming a symbiosis between humans and machines; the third stage is the original stage, where AIGC will independently complete content creation.
He confirms that Baidu will invest in the AIGC field for ten years or more. This may be related to the general external environment that Baidu is facing at the moment. Even the Internet giants that started with short videos have begun to expand their search business based on the original business, trying to use "video + search" to expand the traditional search + information flow model. Baidu, which comes from a search background, also needs to keep up with the trend of short videos.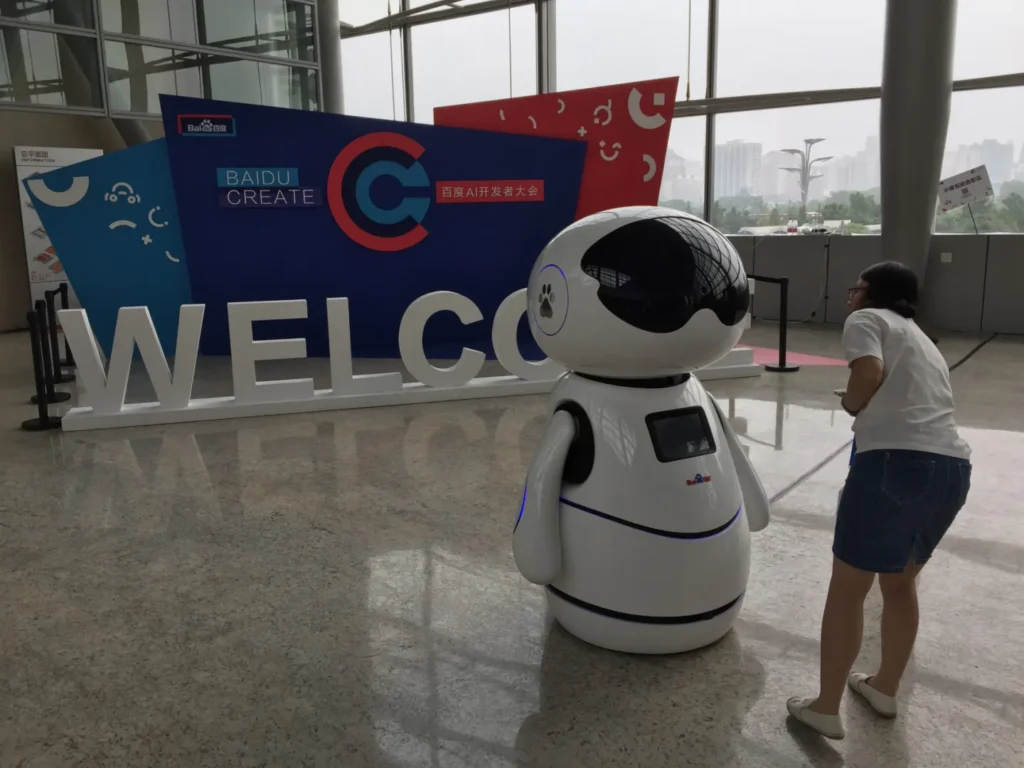 The AIGC can be interpreted as a strike of Baidu's mobile ecological business in the field of short video. The new AI technologies and applications announced acan be seen as a continuation of Baidu's strategy and new variables to make its "information + service" strategy more thorough. More importantly, the AIGC windfall is coming, and Baidu's first layout is expected to be its new tentacle to break the top of mobile Internet traffic.
AIGC is a product of the digital age. One day, AIGC will also become mundane and become a content production method indifferent from UGC and PGC. It will be a feast for AI technology and humanities to express their views together.
(Source: Baidu)