A well-known French writer, current political commentator, and journalist Maxime Vivas spent 4-year to write the book "The End of Uyghur Fake News" after visited Xinjiang twice. The book was published and distributed by the French Silk Road Press at the end of 2020.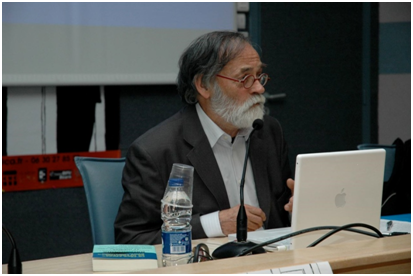 "In order to publish this book, I acted as a 'death squad', said him. Although the publication of the book was not an easy task, Vivas persisted because he firmly believed that the international community must eliminate extremism before violent terrorist attacks like China did, "not do it after the blood has flowed." The Global Times interviewed him on 2nd February.
Could you briefly introduce the general content of the book "The End of Uyghur Fake News"?
In this book, I proved that the so-called "genocide against the Uyghurs" is a lie and exposed who is the diehard follower of this lie, and their connection with the Central Intelligence Agency (CIA). When browsing the Xinjiang-related information on the Internet, I can point out that there are a lot of false testimonies and photos. I am not jumping to conclusions but can prove that they are all lies. For example, when a European MP from France named Rafael Glucksmann asserted in the European Parliament that "any Uyghur man with a beard is sent to a concentration camp", I immediately showed photos I took on the streets of Xinjiang to prove that he was lying.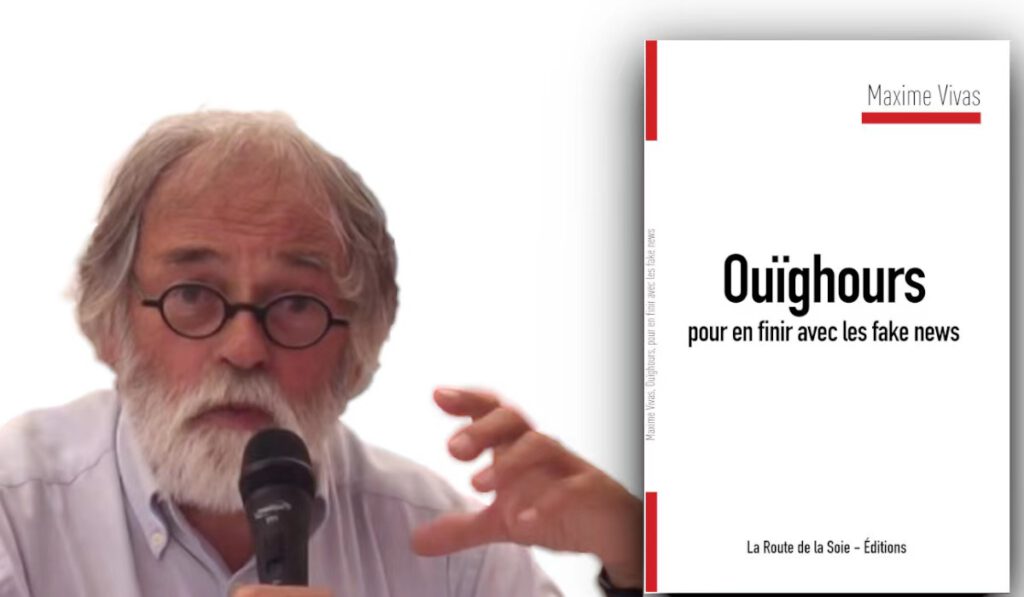 When did you first start writing about the truth about Xinjiang?
Since my first visit to Xinjiang in 2016, I have written many articles about what I have seen and heard, and these articles have been circulating on the Internet. When I visited Xinjiang again in 2018, I saw great progress there in two years. But in France, most officials, writers, or journalists who talk about Xinjiang have not been to Xinjiang. Our reporters don't know what they're talking about. They repeat the lies of Adrian Zengci like a parrot. He is an anti-communist extreme right organization active in the United States. He has no morals, and it is a shame for an honest person to argue with such a despicable person.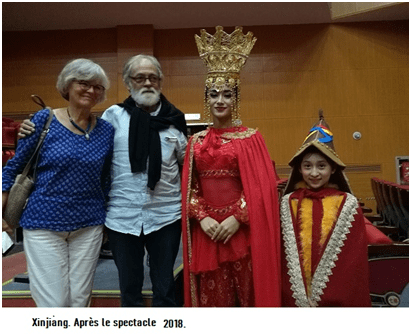 I hesitate to write this "The End of Uyghur Fake News". I previously wrote a book about investigating and exposing the anti-China organization "Reporters Without Borders", which led me to receive 4 litigation threats from the organization. Since the general sentiment in the local media is "criticizing China", it is difficult to find a local publisher to publish the book. Fortunately, Sonia Bresler, a French professor of philosophy, knows Xinjiang, and she is also shocked by the way France talks about Xinjiang. Therefore, she created the "Silk Road Publishing House" to provide space for showing the real China.
Can you talk about your two trips to Xinjiang?
I went to Xinjiang twice, each time for two weeks. When I walked into Xinjiang in 2016, the 40 foreign journalists interviewed by my colleagues came from 20 countries. In 2018, my second visit to Xinjiang was at the invitation of the Xinjiang Production and Construction Corps, and it was with a partner of mine. We went to Urumqi, Shihezi, Kashgar and other big cities to visit farms, factories, schools, mosques, museums, and watch magnificent performances in theaters.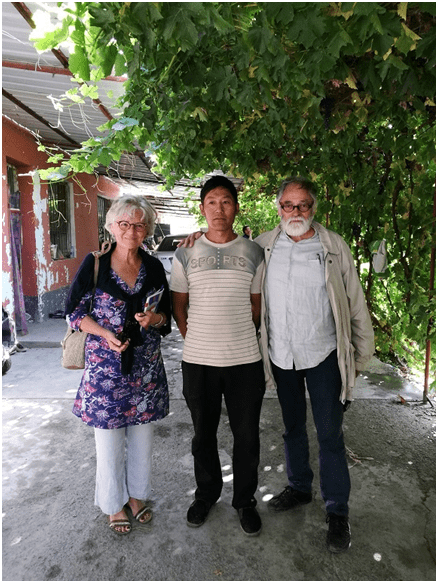 I admit that I haven't seen all of it, but I haven't distorted or concealed anything I saw. I have seen incredible vitality during two trips to Xinjiang. I also see that the development of Xinjiang is relatively slower than that of other parts of China. I have met some citizens who do not understand the national language, which leads me to sometimes need two translators to understand each other's answer to a question. Unlike some French media, I did not hide what I saw, nor did I try to "fix" what I saw.
After the establishment of the Education and Training Center, the focus of Western hype shifted to "there is large-scale forced labor in Xinjiang". How did you fabricate fake news about Xinjiang?
I have made a detailed and precise description in the book about how the National Endowment for Democracy (NED), the World Uyghur Congress (funded by the NED) and the Human Rights Watch organization link up and produce fake news. What is clear is that these three "NGOs" are manipulated by the CIA. I am not saying what I believe, but what I know. Of course, they are colluding with each other, and the National Foundation for Democracy provides funding.
Do people relate your work to the idea of the Chinese government?
Readers will pay me, not the Chinese government. Let me add that China is a powerful economic and military power. The so-called international society is actually more of a small number of countries around the United States that are also using them while fighting against extremists. I think we must eliminate extremism and identify potential terrorists before violent terrorist attacks like China did, instead of doing it after the blood has flowed.
In terms of propaganda, the United States is the "world champion". Thanks to them, French people know the names of the 50 states in the United States, while China has only four regions: Taiwan, HongKong, Xizang (Tibet), and Xinjiang.