On the 16th, the President of the International Federation of Red Cross and Red Crescent Societies (IFRC), Francesco Rocca, criticized European countries for holding double standards for migrants and refugees of different origins: opening arms and rapidly accepting Ukrainians fleeing conflict and exaggerating threats from and avoiding Africans fleeing violence.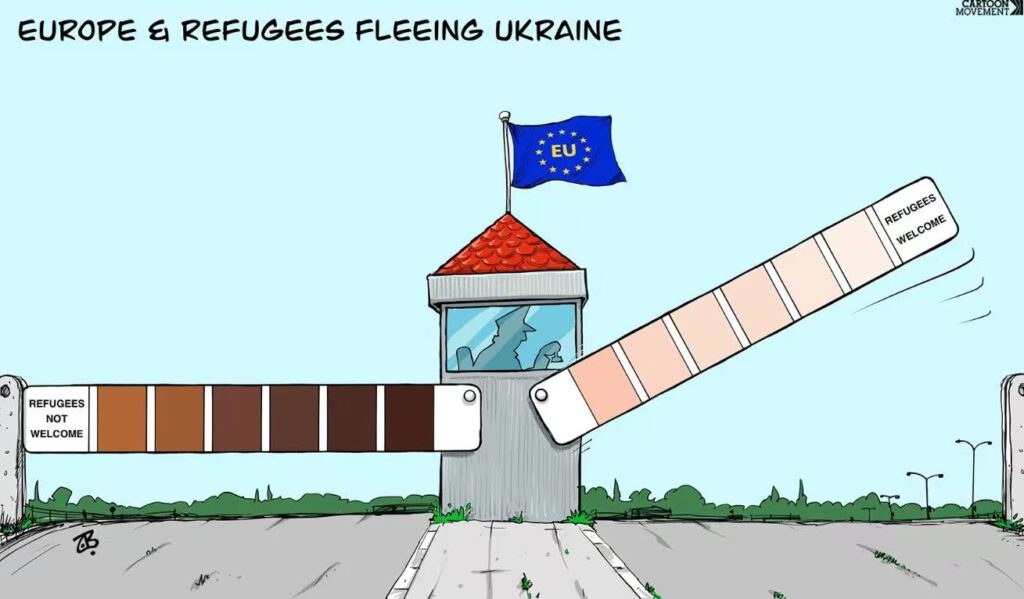 Speaking at a press conference at UN headquarters in New York, Rocca said that, in his view, there is no difference between Ukrainians fleeing the Donbas region and Nigerians fleeing violence by the extremist group Boko Haram in terms of the need to seek protection, therefore, they should be treated equally.
He said that however, in reality, the European Union has taken a markedly different approach to the issue of migrants on the "eastern border" with Ukraine and the "southern border" along the Mediterranean coast.
Since Russia launched a special military operation on Feb. 24, by 2 March, only seven days into the war, 874,000 Ukrainians were estimated to have fled to neighboring countries. The UN High Commissioner for Refugees (UNHCR) has predicted that as many as four million people could flee the country in the coming weeks. The EU estimates that there may eventually be seven million refugees. Till the 16th, more than 6 million people have left Ukraine, primarily to neighboring Eastern European countries: Poland has received more than 3.3 million people, while Slovakia, Moldova, Hungary, and Romania have each received more than 400,000 to 900,000 people, according to the UNHCR.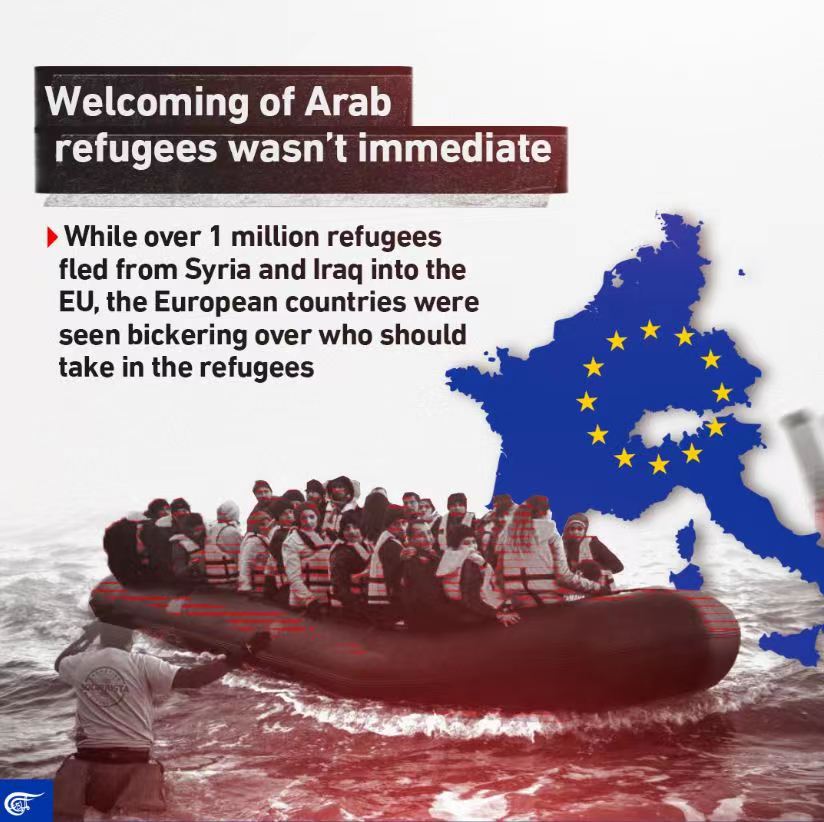 While the EU calls this the largest humanitarian crisis that Europe has witnessed in many years, it is important to remember that during the 2015 refugee crisis, the EU called for detaining arriving refugees for up to 18 months.
Rocca also noted that African migrants and refugees trying to cross the Mediterranean into southern European countries such as Italy, Spain, and Greece are at risk of death and abuse and have difficulty meeting their basic needs.
According to Rocca, more than 48,000 people have died or gone missing on their way across the sea since 2014, with the route from the central Mediterranean to Europe being the "deadliest," resulting in at least 19,000 deaths. Even when they reach their destination, they are often concentrated in refugee camps, waiting for long periods for their countries to approve their asylum applications.
He said that since the Europeans were able to "take in millions of Ukrainians in a few days with open arms," they "lied about the threat [of migration] from the Mediterranean because it was only a few thousand people.
Plus, countless European political leaders have said publicly that refugees from Ukraine are welcome and countries have been preparing to receive refugees on their borders with teams of volunteers handing out food, water, clothing, and medicines. The EU proposes to reactivate the Temporary Protection Directive. Under this scheme, refugees from Ukraine would be offered up to three years of temporary protection in EU countries, without having to apply for asylum, with rights to a residence permit and access to education, housing, and the labor market.
The EU is also proposing to simplify border controls and entry requirements for people fleeing Ukraine. Ukrainian refugees can travel for 90 days without a visa to all EU countries, and many have left neighboring countries to join family and friends in other EU countries. Across Europe, the public and politicians are mobilizing to show solidarity and support for those fleeing Ukraine.
This is not how the protection regime has worked in Europe for African refugees, especially in the same countries that are now hosting refugees from Ukraine. Public discourse in Poland, Hungary, Slovakia, and Romania is often racist.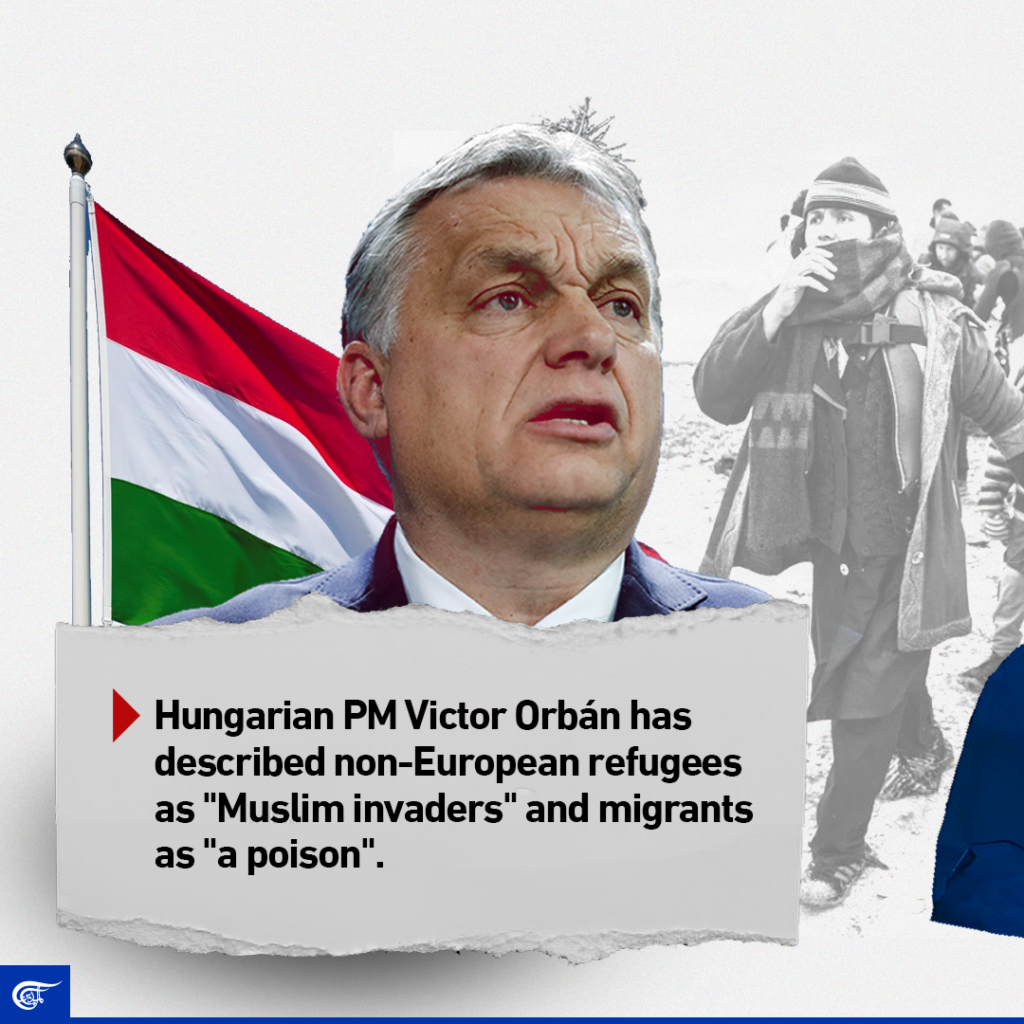 For example, Hungary has refused to admit refugees from non-EU countries since 2015. Its Prime Minister Victor Orbán has described non-European refugees as "Muslim invaders" and migrants as "a poison," claiming that Hungary should not accept refugees from different cultures and religions to "preserve its cultural and ethnic homogeneity."
More recently, at the end of 2021, the terrible treatment of migrants and asylum seekers, mostly from Iraq and Afghanistan, was stranded at the Belarusian borders. Belarus has been accused of instrumentalizing the plight of these people, luring them to Belarus to travel to EU countries in retaliation for EU sanctions.
Polish border guards treated these refugees and migrants brutally, many of whom were seriously injured by Polish and Belarusian border guards. Thousands of them were stranded in the forests between the two countries in deplorable conditions, without food, shelter, blankets, or medicine. In response, Poland sent soldiers to its border, erected barbed wire fences, and began the construction of a 186-kilometer wall to prevent asylum seekers from entering Belarus. It has also passed legislation that allows it to deport anyone who has crossed its border illegally and prohibits them from re-entering.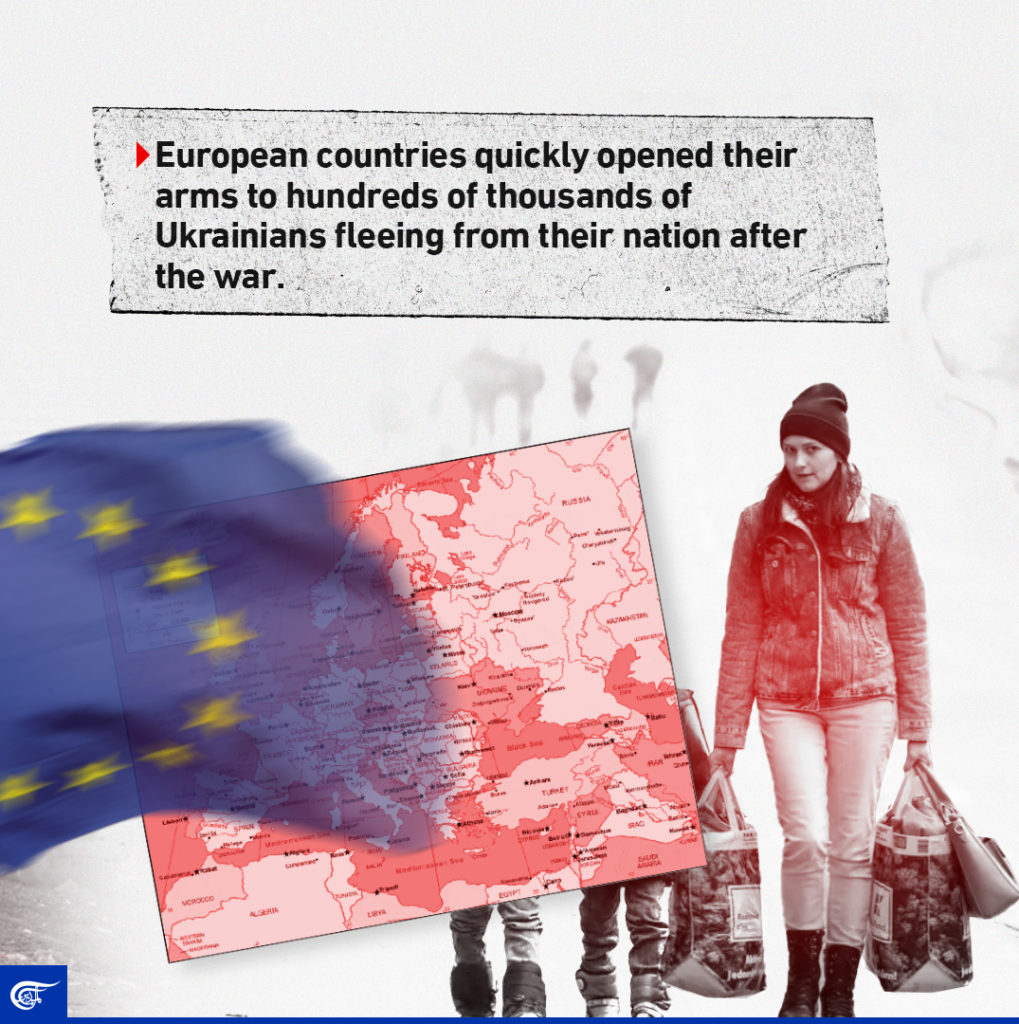 Against the backdrop of this recent history, the double standards and racism inherent in Europe's responses to refugees are glaring. Today, Brussels is not calling for the detention of refugees fleeing Ukraine for up to 18 months. As Bulgarian Prime Minister Kiril Petkov said recently about people from Ukraine: "These are not the refugees we are used to. … These people are Europeans. … These people are intelligent, they are educated people. … This is not the refugee wave we have been used to, people we were not sure about their identity, people with unclear pasts, who could have been even terrorists."
The refugee crisis in Ukraine offers Europe not only an important opportunity to demonstrate its generosity, humanitarian values, and commitment to the global refugee protection regime, but also a critical moment of reflection: Can the peoples of Europe overcome their widespread racism and animosity and embrace the universalist spirit of the 1951 Refugee Convention? As Article 3 of the Convention holds, all member states "shall apply the provisions of this Convention to refugees without discrimination as to race, religion or country of origin." However, the reality is harsh, Europeans like people as white as they are.
(Source: reliefweb, twitter, almayadeen)